Free construction work order template

Learn how templates jumpstart construction work order management.
Construction is a busy industry, and it's exciting when you get a new job approved.
But before you get started on a job, you need to create a work order so that your construction team knows precisely what to do. Through our practical knowledge, using a construction work order template is the best way to ensure consistency when managing jobs.
Keep reading to learn how templates jumpstart construction work order management. You'll also get your own free work order template so that you can get to work right away.
What is a work order?
Creating a work order form is one of the first steps in completing any new construction project. It outlines the tasks and key details required to complete a construction job.
Drawing from our experience, a work order should include critical information on a project, such as the:
Name of the project manager.
Job description.
Payment terms.
This information is standard in a work order, so you should include it in your construction work order template.
Although a single template simplifies the work order creation process, the construction industry is huge, so you must consider your specific business offerings.
Depending on your business, you might benefit from specialized work order templates. For example, if your construction company offers electrical services, an electrical contractor work order form will better capture the scope of a job than a general work order form.
Let's talk about why you should be using work orders for your business.
What are work orders used for?

Work orders are used for several reasons, including:
To stay organized.
Track any changes to the job.
Keep track of job progress.
Ensure everyone is on the same page.
Over time, we found that work orders are a vital element to ensuring customer satisfaction. Here's why:
Your customer gets a copy of your work order, and they use it to confirm that the job is as expected.
Your crew gets a copy of your work order and uses the information on it to complete the job to your customer's expectations.
So what should you include in your construction work order template? Let's find out!
What to include in your construction work order template
Construction work orders differ from other services, such as maintenance work orders, so it's best to make a custom work order template for your business.
Based on our own firsthand experience, your work orders should include the following details:
Your company information.
Customer information.
Job details.
Name of the project manager and crew assigned.
Material and labor costs.
If you complete a construction estimate before finalizing job details, you most likely have this information ready to go. To get going, all you have to do is copy it into your construction work order template.
Next, let's talk about what good work order management involves.
Key principles for good work order management
When it comes to your overall business operations, creating work orders isn't enough. Our investigation demonstrated that optimal work order management is crucial for running a successful construction business.
For your work order management system to fully benefit your business, you must consider the following best practices.
1. Get real-time updates on job progress
To stay on top of jobs, you need to receive real-time visibility from your workers.
Work order software creates a two-way line of communication. If your customer changes their mind about an aspect of a job, you can communicate that quickly to your crew by updating the work order.
Likewise, if your crew runs into a problem, they can update the work order and let you know right away. This is made possible with a mobile app, which the best work order solutions offer.
What's more, the updates you get can provide great insights into your business and potential areas of improvement.
2. Identify areas for improvement with work order data
To evolve your business, our findings show that you need to see what's working and what can be improved. That's why data has become an essential tool for small business growth.
Your work orders contain valuable information that can provide insights into your business, such as:
Time tracking information.
Scheduling patterns.
Total costs.
If you use a construction work order template, the consistent layout makes it easy to find the information you need.
It's important to note that work order management software can do the work for you by creating custom reports from your work order information.
These reports can reveal the average amount of time spent on a job or whether certain jobs cost you more than they are worth.
3. Use a construction work order template
You know why work orders are essential for your construction business and what should be included in your template. But, it's worth repeating that, as indicated by our research, the most efficient way to start off your work order is by using a template.
You can create a single master template to modify depending on the type of job, or you can create a specialized template for different parts of your construction business.
For example, it's worth having an electrical work order invoice template among your go-to forms if electrical work is a large part of your offerings.
Although a template organizes your work order information to simplify managing jobs, there's more that you can do. The effectiveness of your construction work order template is enhanced when you use software to manage your work orders.
Free! Construction work order template Google Sheets
When creating a work order template, you have a few options. Whether you choose to make a construction work order template Excel or Google Sheets, you end up saving time in the long run.
Here is a free construction work order template to save you time. You can customize this editable spreadsheet template to suit your business needs and modify it for every new job.
But, as mentioned, if you want to maximize your work orders, it's worth investing in software with additional capabilities.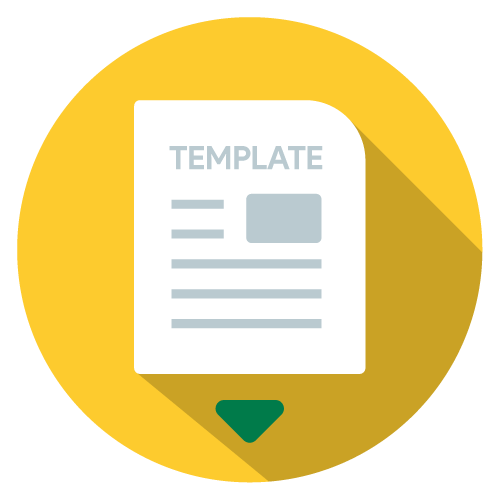 Recap: How to strengthen your work order process
A construction work order template simplifies the work order process, ensuring that your crew gets to work sooner and completes the job without a hitch. But as per our expertise, it doesn't stop there.
For an even smoother workflow, consider implementing work order management software to:
Convert work orders into invoices.
Integrate with your everyday tools.
Build custom reports.
Check out how you can improve your work order process with a free demo of Method:Field Services.
Image credit: Jeriden Villegas via Unsplash