Top 13 best pressure washing business software

Manage your pressure washing business with the best pressure washing software. Check out this list of the top pressure washing business software on the market.
There are many things you need to juggle when running a field service business like pressure washing. Based on our observations, dealing with admin tasks like accounting and appointment scheduling can take away valuable time from the money-making work. Fortunately, pressure washing business software takes some of that load off your shoulders.
To help you choose the best software on offer, we've compiled this handy guide. Read on to find which pressure washing software is the best for you!
Field management software for other trades
What is pressure washing business software?
Pressure washing business software offers a set of digital tools to handle various aspects of your power washing services. Its wide range of features typically includes scheduling tools, accounting platforms, and mobile apps. Our findings show that some software can even be modified to fit your company's specific needs.
Must-have features in the best pressure washing business software
Pressure washing software companies often offer different features. However, the best pressure washing software should have these three tools:
Automatic scheduling
Drawing from our experience, the best software offers scheduling solutions that eliminate clashing appointments. Automatic scheduling tools also lets business owners get more work done with the same manpower.
Mobile invoicing
Traditional invoicing is typically slow—you need to send an email or document to the customer and wait before you get paid. After putting it to the test, pressure washing software allows you to bill customers and get paid on the spot, ensuring smooth and consistent cash flow.
Asset management
Manually tracking your vehicles and pressure washing equipment leads to mistakes. The best pressure washing business software offers asset management tools that keep an eye on all your assets from a single dashboard.
Benefits of pressure washing software
With the growing popularity and high demand for power washing, your business is bound to face stiff competition. Here's how the best pressure washing business software can give you an edge over the rest:
Provide better customer service
Our research indicates that the best pressure washing business software will have a customer portal to take appointments. Instead of calling or emailing you for an appointment, clients can put in a booking request—anytime and from anywhere.
Customize workflows
Every company has its own way of doing business. Pressure washing company software has to adapt to how you operate, instead of the other way around.
Manage team schedules
Automating employee scheduling prevents you from accidentally double-booking your technicians. It can also increase productivity by automatically assigning jobs to idle techs.
Prevent missed appointments
Never miss a booking again! Automatic job reminders work in two ways: it reminds customers you're coming, and it reminds your employees that they should be on the job.
Speed up billing and invoicing
The best pressure washing business software makes billing and invoicing a breeze. Approving estimates, creating invoices, and other essential financial tasks can be done within a few clicks and on the field.
How to choose the best pressure washing business software
So, you've decided to implement pressure washing software, but don't know which one is right for you. To pick the best field management software solution for your company, consider these three factors:
Your company's size and growth.
What features you need to improve your power washing business operations.
What kind of software you have implemented already.
Some of the best pressure washing business software are
Researching the market for the best software takes a lot of work, which is why we did it for you.
Our research indicates that these are some of the best pressure washing business software options:
Method:Field Services.
Vonigo.
Managemart.
Joist.
Gorilla Desk.
The Service Program.
Bella FSM.
Smart Service.
WorkWave.
Service Monster.
Service Trade.
Skyboss
Workiz.
Method:Field Services is an all-in-one field service management solution. It boasts advanced dispatching tools to ensure your team members are always assigned to the right jobs. Moreover, it also offers features like:
Field technician mobile app: Send work order updates at any time.
Personalized reports: Build reports with important data and metrics, which you can view in one simple dashboard.
Learn what else Method:Field Services offers.
Plans and pricing
Method:Field Services paid plans start at $15 per month per field technician. Start you no-commitment free trial to test its features.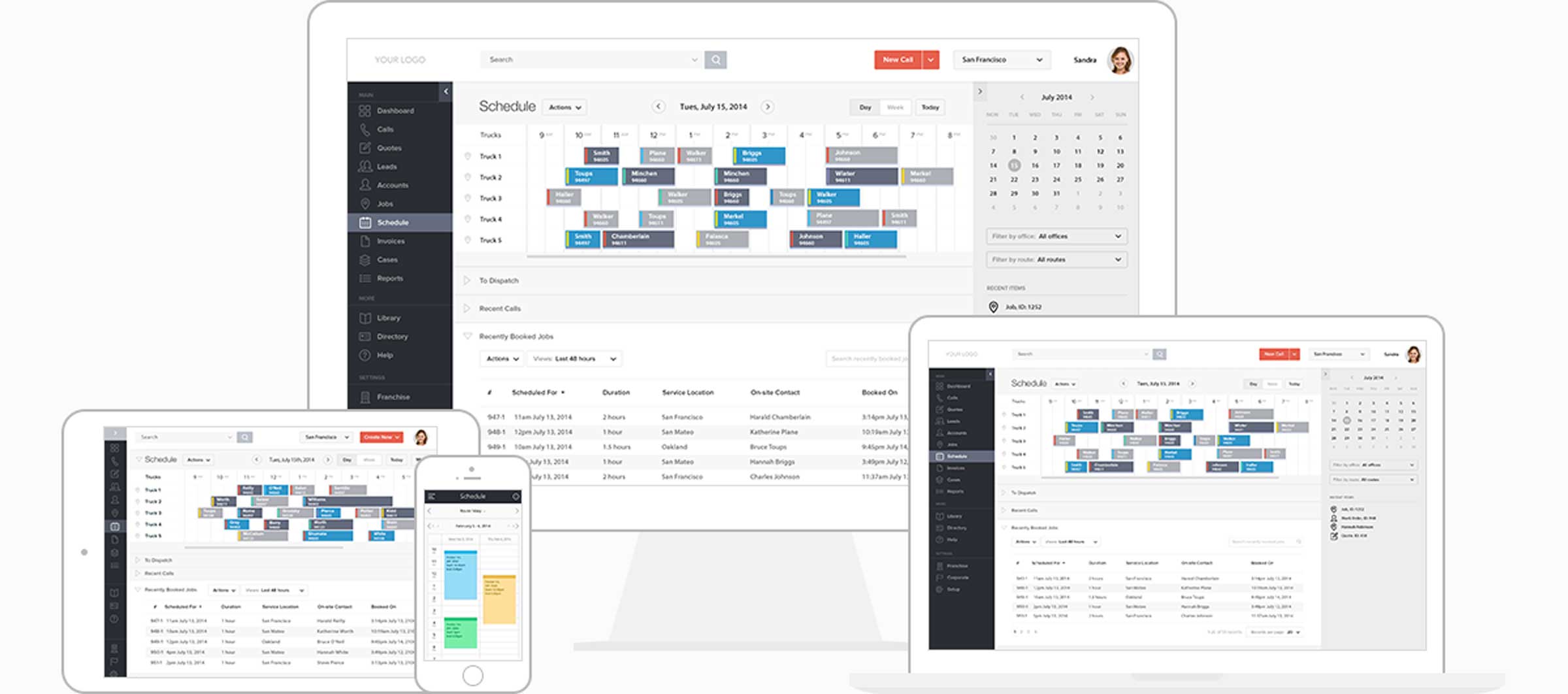 Vonigo is field management software that offers extreme mobility through its desktop, tablet, and mobile-ready apps. Our team discovered through using this product that it also offers great features such as:
Work order monitoring: Stay updated with all your jobs through one dashboard.
Automatic invoicing: Create invoices in the field and get paid in a flash!
Plans and pricing
Vonigo's Starter pack costs $98 per user per month.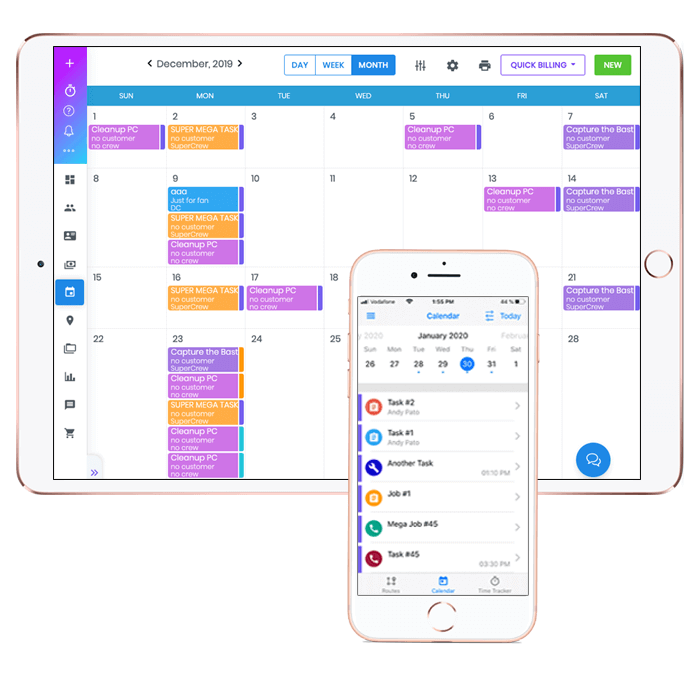 ManageMart's variety of features make it a great all-in-one field service software solution. We have found from using this product that some of its highlights include:
QuickBooks Online integration: Prevent double data entry by connecting your existing accounting software.
Intelligent reporting tool: Customize and generate comprehensive reports automatically.
Plans and pricing
ManageMart's paid plan costs $19.99 monthly for unlimited users. The company also offers a no-commitment free trial.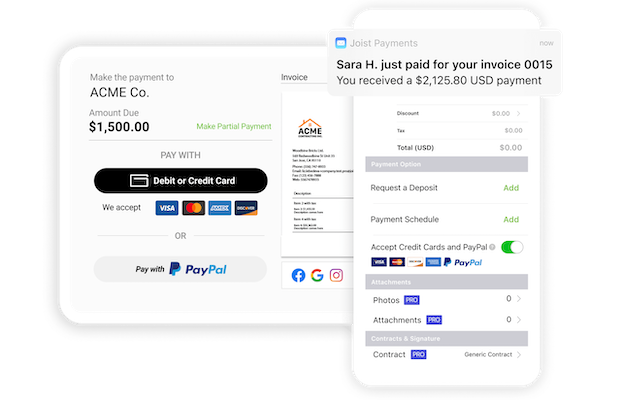 All-in-one field service solution Joist lets you collect payments from anywhere with its mobile app. After trying out this product, we discovered that it offers a host of features like:
Estimating tool: Create quick and detailed estimates to win clients faster.
Customer management database: Access customer data like addresses and power washing job history from the mobile app and web dashboard.
Plans and pricing
Joist has a free starter plan with all of its basic features. It also offers a $12 per month Pro plan and a $29 per month Pro Elite plan for more advanced solutions.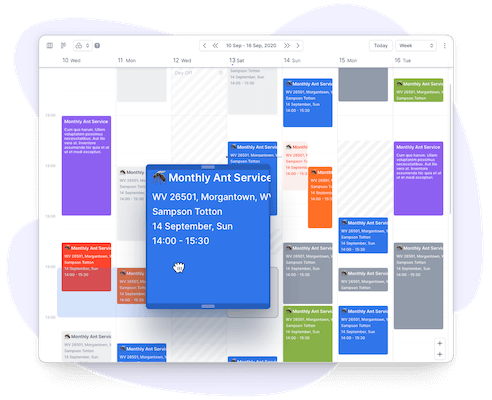 GorillaDesk's intuitive scheduling solution makes booking appointments a breeze. Drawing from our experience, this pressure washing software solution also provides features like:
Automatic route planner: Find the fastest routes to save on travel costs and fit more work into the day.
Centralized customer management portal: Make it convenient for your customer base to stay updated on your work.
Plans and pricing
GorillaDesk's pricing starts at $49 per month per technician. You can also book a no-commitment 14-day free trial to test out GorillaDesk's features.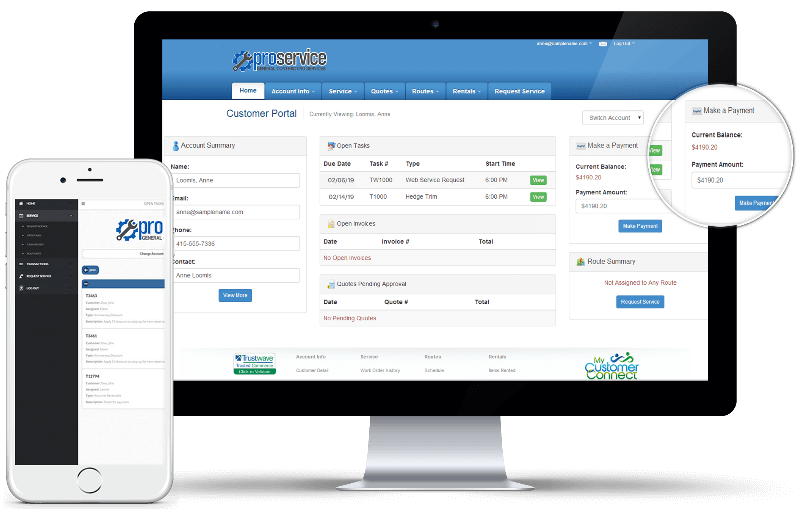 If you're looking for QuickBooks compatibility in your field service software, The Service Program should be on your list. After trying out this product, we discovered useful features like:
Equipment tracking dashboard: Get an up-to-date view of your assets and equipment at a glance.
Mobile communication platform: Ensure your entire pressure washing team is on the same page with centralized communications.
Plans and pricing
The Service Program's subscription plan starts at $74.95 monthly with an extra $249 onboarding fee. It also offers a free demo.
Bella FSM provides field service management solutions that save time by minimizing paperwork. As indicated by our tests, it helps your business through features like:
Accounting platform: Avoid double data entry and save time on accounting by integrating Bella FSM with QuickBooks.
Work order tracking: Get on-demand updates on every work order.
Plans and pricing
Bella FSM costs $59 monthly without any setup fees. Every additional user costs an extra $12 per month.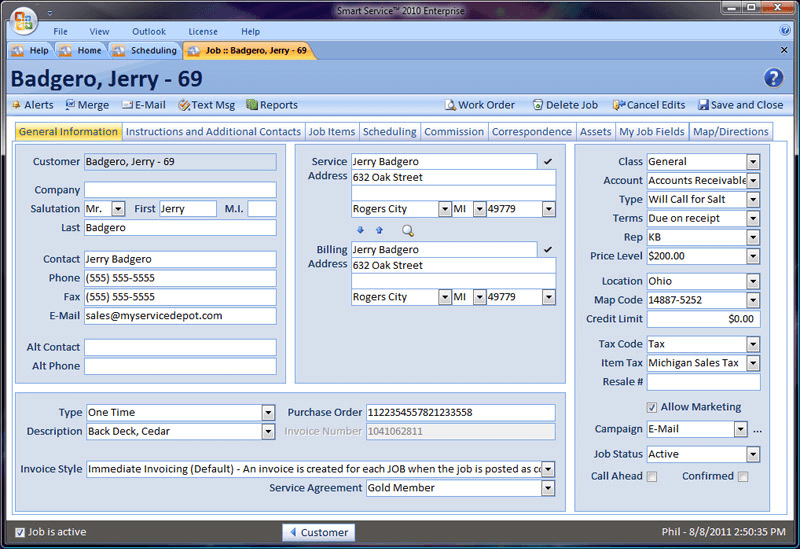 Smart Service helps you go paperless by digitizing your schedules, invoices, and estimates. In addition to that, our analysis of this product revealed that it also provides:
Automatic scheduling: Breeze through scheduling with an intuitive drag-and-drop dashboard.
CRM dashboard: Store and look up important customer information in a flash.
Plans and pricing
Smart Service offers custom pricing. Contact a company representative for more information.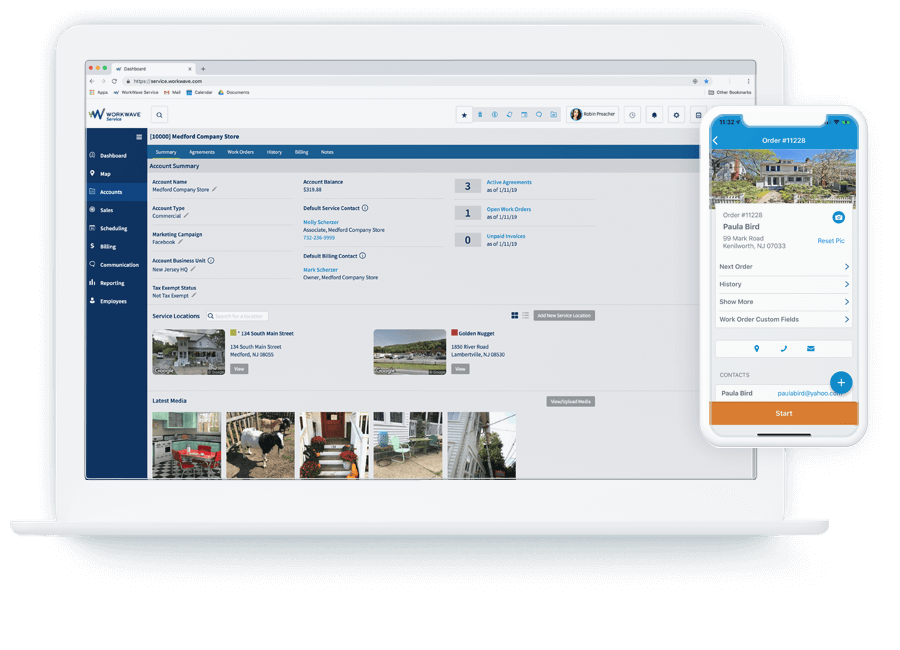 WorkWave makes it easy for you to schedule and adjust washing jobs. Our research indicates that some other key features it offers include:
Mobile app: Send updates to field technicians wherever they are.
Digital billing and invoicing: Create digital invoices in a few clicks to get paid faster.
Plans and pricing
WorkWave doesn't publish its pricing information online, but you can book a free demo.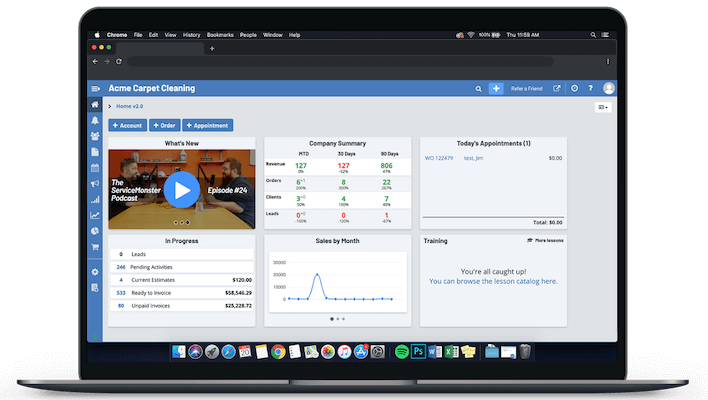 Service Monster promises to simplify business management through its pressure washing job scheduling and route management tools. After trying out this product, we found that it improves your pressure washing service through the following features:
Automatic marketing tools: Create marketing campaigns based on industry best practices and improve customer retention.
Smartphone and tablet app: Send work order updates and manage your business from anywhere.
Plans and pricing
ServiceMonster offers a 14-day free trial to all new clients. Once the trial is done, pricing plans start at $49 a month.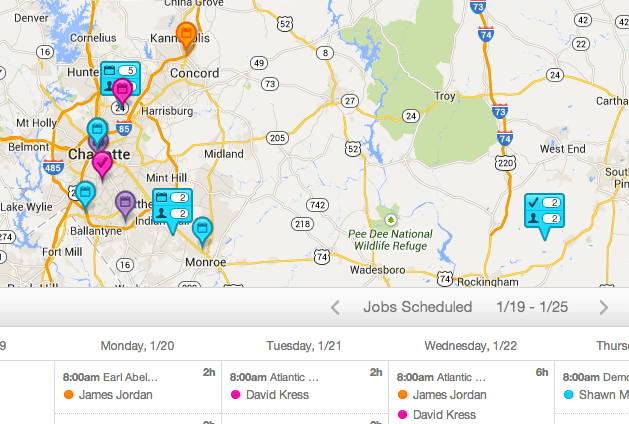 ServiceTrade lets you save on travel costs with its GPS-based scheduling and routing software. Some of the other features it provides include:
Recurring job tracker: Set up repeat jobs to avoid missing an appointment.
In-app job documentation: Record work updates directly from the technician's phone.
Plans and pricing
ServiceTrade's services start at $79 a month per technician. This price point is inclusive of live customer support.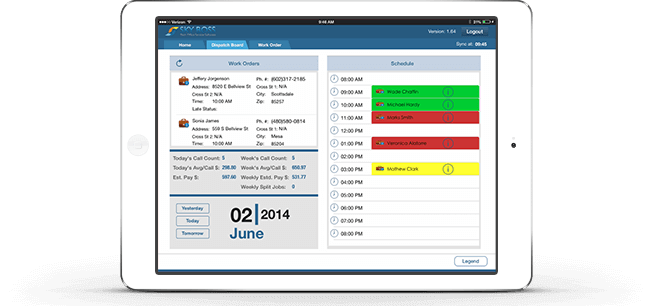 The digital invoicing provided by SkyBoss speeds up your payment process. When we trialled this product, we found that it also maximizes efficiency with these features:
Intuitive scheduling tool: Map out power washing job assignments and repeat orders on a drag-and-drop calendar.
Automatic reporting tool: Create detailed reports based on the most recent information, enabling you to identify potential growth areas.
Plans and pricing
SkyBoss offers one pricing plan that costs $149 a month per technician. This price includes any future updates.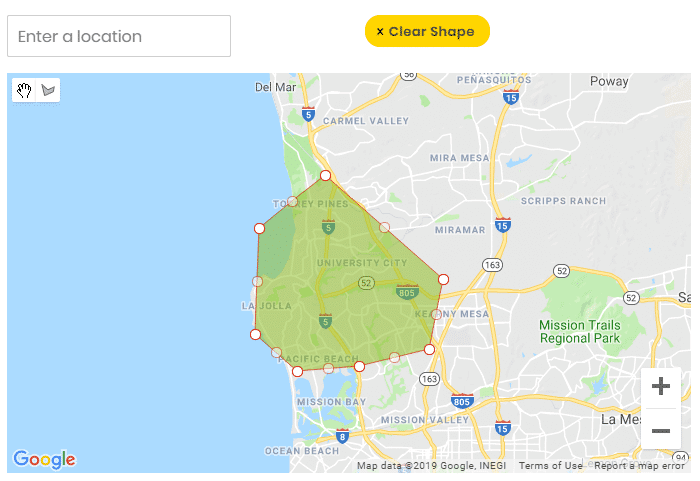 Last but not least, Workiz is an all-in-one field service management platform with a robust technician mobile app. After using Workiz, we have found that in addition to its mobile capabilities, this software also offers:
On-field invoicing: Create invoices and get paid right after job completion.
Online booking widget: Take bookings and appointments straight from your website or social media profile.
Plans and pricing
Workiz's plans start at $65 monthly for two users, billed annually. All paid plans also come with a 2-week free trial.
Closing thoughts on the best pressure washing business software
With features like field invoicing, job tracking, and scheduling, pressure washing management software makes running your business easier. However, our findings show that the best pressure washing business software does more than just handle admin tasks. The time you save by automating routine tasks can be used to do more money-making work and expand your business!
Start your no-commitment trial of Method:Field Services today!
Image credit: Tima Miroshnichenko via Pexels