How to get the most of Xero automation

Whether looking to streamline your accounting, enhance client relationships, or make your business more efficient, you came to the right place.
This guide takes you through the ins and outs of Xero automation features and explains why they're a game changer for your clients.
You'll also get an introduction to some of the best integrations to extend Xero's capabilities.
So sit back, and read on to learn how to use Xero to its full potential!
What is Xero automation?
Think of automation as the muscle in your business practice. Using tools and features to do the heavy lifting for you frees up your time to focus on your business instead of all the little to-do's.
That's where Xero automation comes in.
Automation lets you say goodbye to mundane data entry and hello to stress-free days and increased productivity. From Xero automated reports to scheduled invoice payment reminders, Xero offers a range of automation tools.
Let's look at some automation favorites to add to your toolkit.
What automation features does Xero offer?
To build your understanding of Xero automation, let's delve into the key features that make this tool a game-changer for financial management.
Bank reconciliation
Xero's bank reconciliation feature automatically matches your transactions to those in your bank statement.
It makes your bookkeeping processes more accurate and reduces mistakes, as you no longer have to enter data manually.
What's more, Xero lets you create bank rules. This feature lets create a rule for recurring bank lines so that Xero records it as per your specifications.
When Xero spots similar transactions, it will automatically suggest your bank rule.

Image credit: Insightful Accountant
This helps you ensure all small transactions and expenses match your business records.
Repeating invoices
Since cash flow is one of the biggest challenges businesses of all sizes face, you can't overlook the importance of automated invoicing.
With Xero, creating and sending out invoices takes a few clicks. The best part? You can schedule them to get sent out to your customers automatically.

Image credit: Xero
And what about those customers who are late on payments? Xero automatically sends out reminders, so you don't have to lift a finger!
This means great news for your cash flow and gives you a much better way to manage invoices for regular customers.
Automated accounts payable
Xero automation brings you efficiency – starting with invoice processing.
Create draft invoices by forwarding supplier bills to your Xero email address. The automation reads the details and populates fields such as supplier name, due date, and total amount due, so you don't have to enter data manually.
As for payments, you can set up batch payments to process multiple transactions simultaneously. Xero's scheduled payments feature also ensures you never miss a due date.
But the benefits of Xero's accounts payable automation don't stop there.
With just a few clicks, you always have a detailed view of your payable situation in real-time, including upcoming bills, outstanding amounts, and supplier-specific data.
Scheduled reports
Xero takes the hassle out of generating regular reports with its "Scheduled Reports" feature, which lets you automatically set up your financial reports to generate and send out at specific intervals.
Whether it's a daily cash flow update, a weekly sales summary, or a monthly profit and loss statement, you can customize Xero's automated reports accordingly.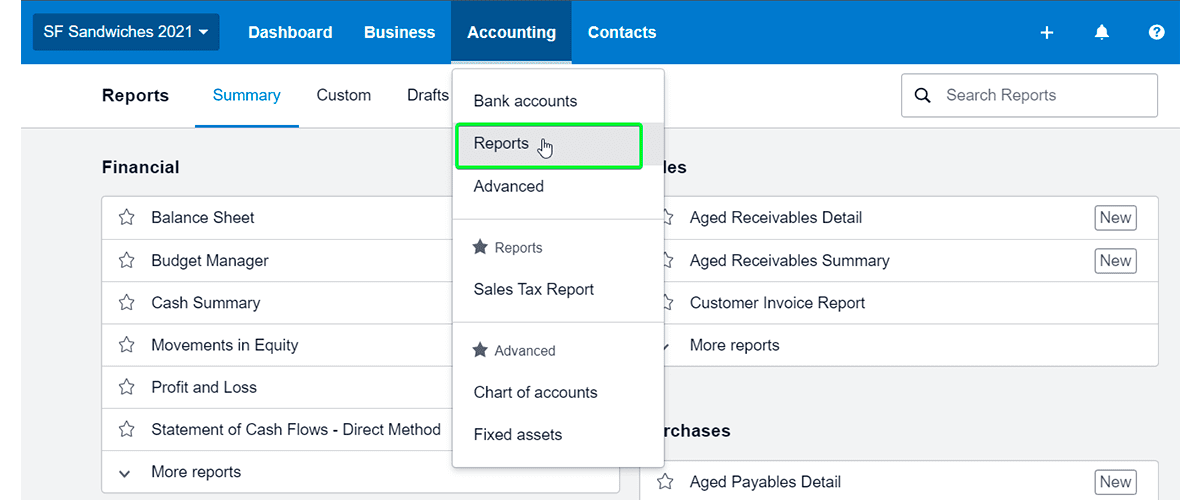 Image credit: Coupler
It's as simple as choosing the report you want, setting the frequency and time, and selecting who to send the reports to.
Why Xero automation is great for your clients
Keeping your clients satisfied is a top priority for any growing business. That's where Xero automation comes into play.
Streamlining your financial management helps you deliver better services and strengthens client relationships.
Automation helps you create and send invoices faster. It also reduces the risk of errors, so your clients always have accurate and timely invoices. As a result, they manage their cash flow better, knowing exactly when and how much they need to pay.
Xero automation also improves communication, from invoice reminders to email campaigns, keeping your clients in the loop.
Moreover, shared access to real-time financial data fosters a collaborative environment where you and your clients can work together more effectively.
Automating tedious tasks in Xero frees up your time, so you can focus on providing value-added services to your clients.
And by integrating with various apps and add-ons, Xero automation allows for tailored solutions to meet your clients' unique needs.
Other ways you can automate Xero workflows
Now that you've reviewed Xero automation's advantages for your clients, let's explore other ways you can simplify your business workflows.
Eliminate double data entry
With Xero automation, you bid farewell to double data entry as the software replicates all customer and supplier details, invoices, payments, and records.
Xero integrates seamlessly with hundreds of third-party apps, so data flows automatically between the platforms. Input data into one system and watch Xero reflect it across all others.
This means no more triple-checking, no more mistakes, and most importantly, no more wasted time on repetitive admin work.
Schedule email campaigns and follow-ups
With the ability to schedule your emails and integrate with third-party apps like Mailchimp and ActiveCampaign, you can plan your campaigns in advance and let Xero handle the rest.
You can also set automatic triggers to send follow-up emails based on specific actions, even just to touch base after a sale.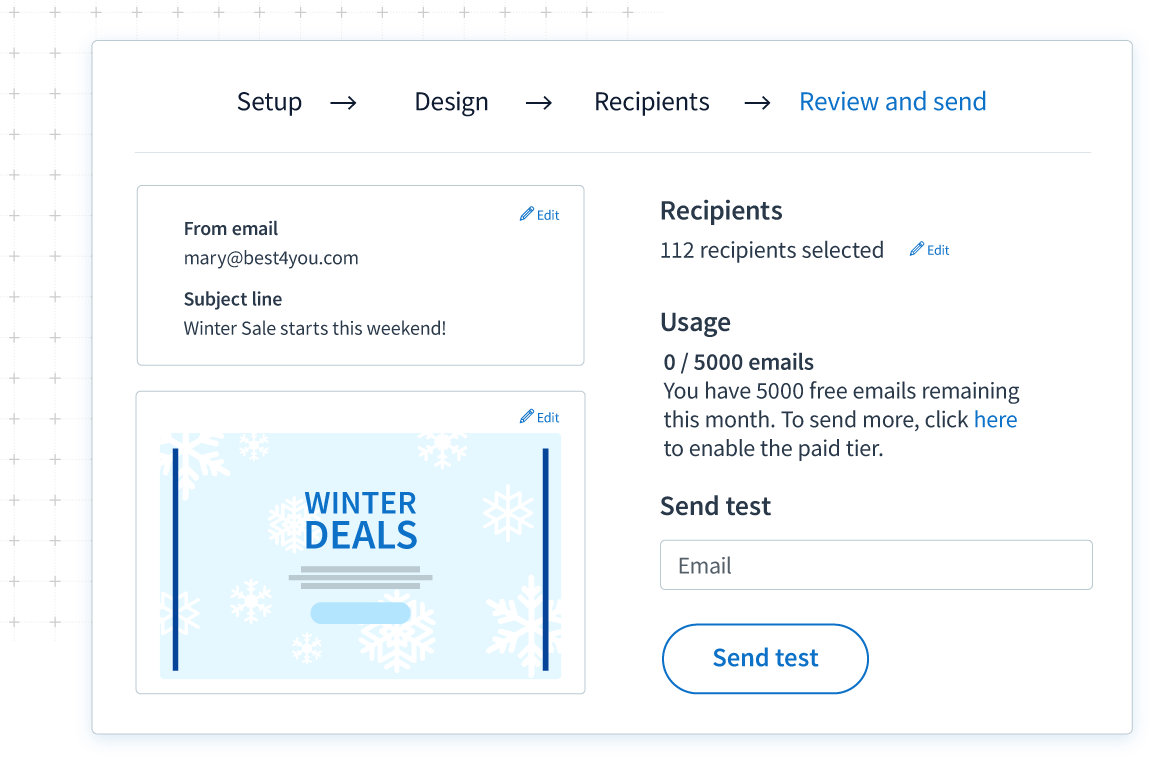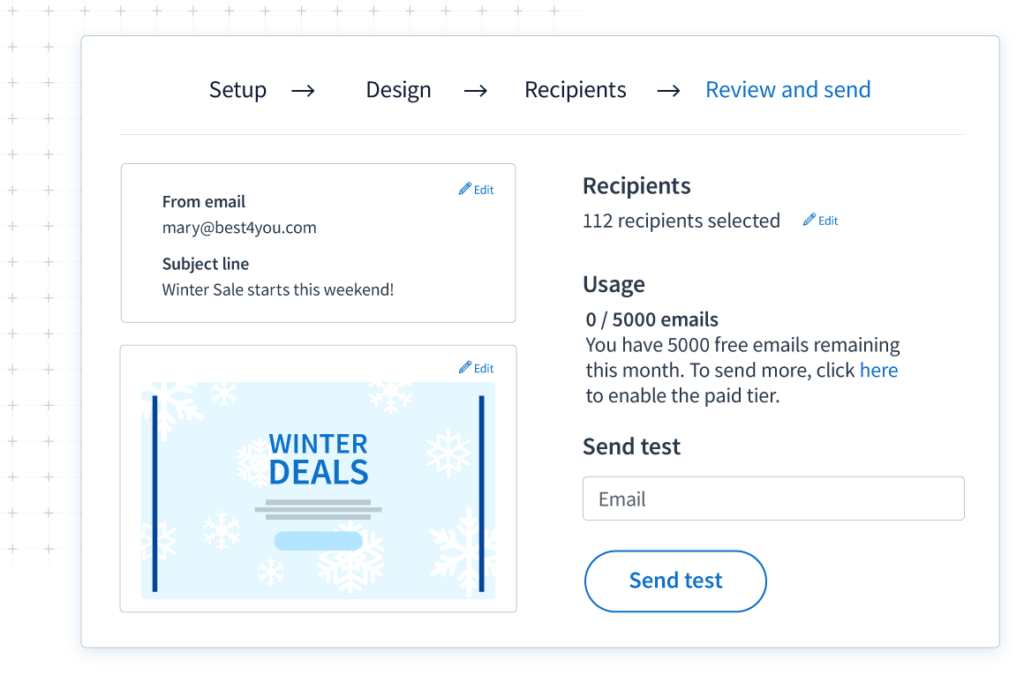 Knowing that Xero automation takes care of your communication lets you focus on higher-value tasks.
Let your sales team access the data they need
In a fast-paced sales environment, access to real-time data makes all the difference. You can integrate Xero with customer relationship management (CRM) systems like Method.
This integration allows your sales team to view real-time financial data related to customers. For instance, they can check if a client has unpaid invoices or view purchase history directly from the CRM.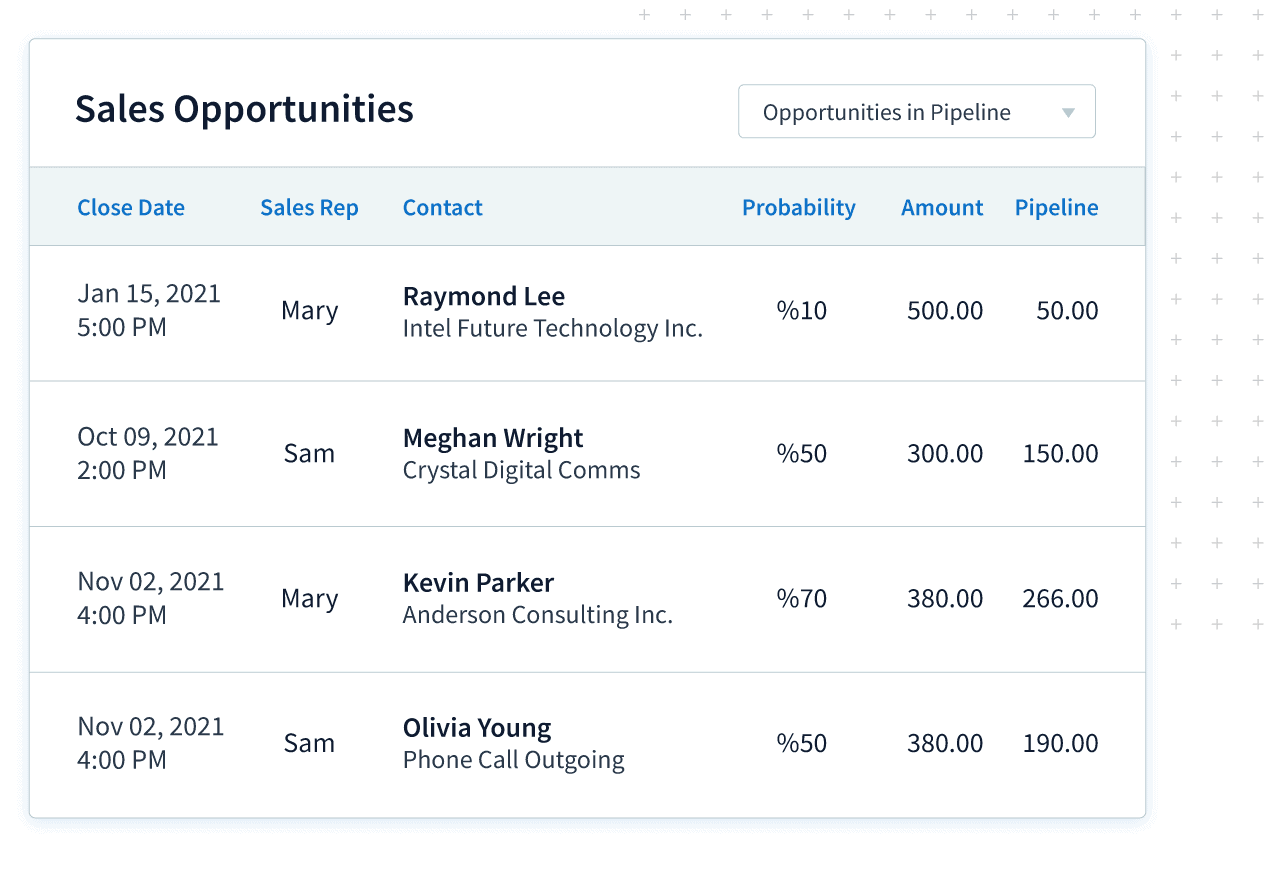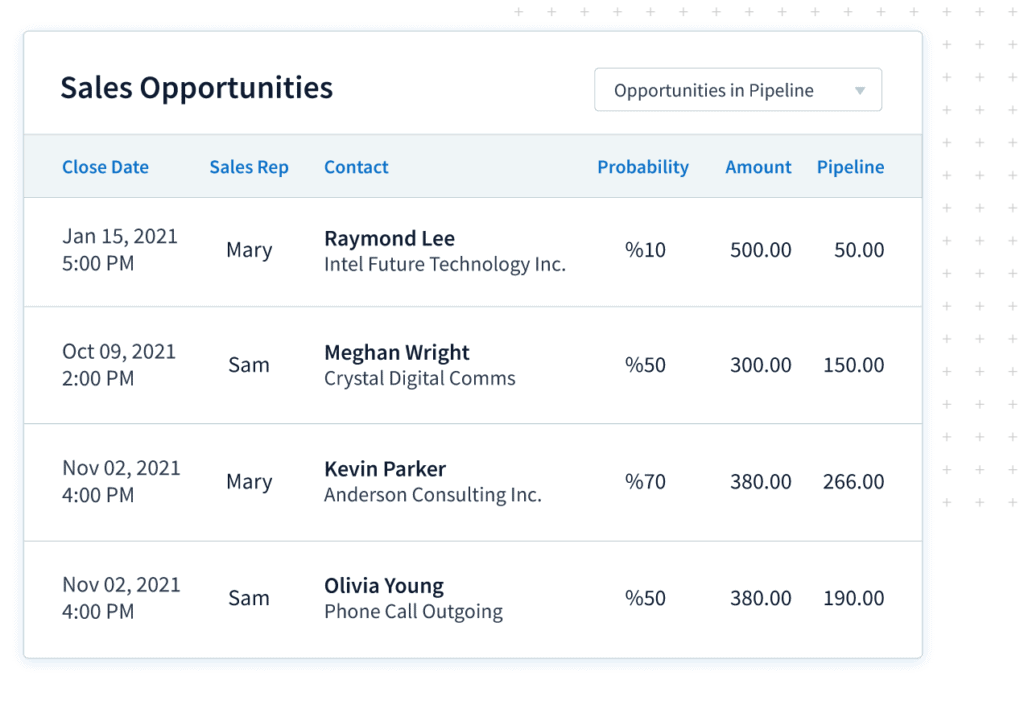 This Xero automation ensures your team has the tools to make informed decisions and close sales efficiently.
Convert leads to paying customers
When a lead becomes a customer, Xero generates an invoice and sends it to them. This improves efficiency and enhances customer experience, as your customer receives their invoice quicker.
Xero automation also lets you set up payment reminders to get sent at intervals after an invoice is due for timely payments and better cash flow management.
Best integrations for Xero automation
Let's look at some of the best tools to automate Xero workflows.
Accountant tools
Xero finds a powerful ally in tools that streamline accounting tasks.
For instance, Float, a cash flow forecasting software, integrates directly with Xero and provides real-time, automated cash flow updates.
Hubdoc is another fantastic tool that fetches financial documents from various sources and automatically uploads them to Xero, reducing manual data entry.
Payroll HR
Xero automation extends to payroll and HR by integrating with apps such as Gusto. Gusto is a top pick as it handles payroll needs from direct deposit to tax filings, and W-2s/1099s.
Additional features include time tracking, health insurance, and retirement plans. All your payroll transactions sync automatically with Xero, ensuring seamless financial management.
Deputy is another stellar tool that lets you sync timesheets, leave, and payroll data directly into Xero for hassle-free payroll processing.
E-commerce software
Xero can also streamline your e-commerce financial management. For example, with Synder, you can sync data between Xero and e-commerce platforms like Shopify, Amazon, and eBay.
Synder records all your sales, taxes, and fees to facilitate reconciliation while keeping your books accurate.
Time tracking tools
Integrations like TSheets offer time-tracking solutions for payroll, invoicing, and job costing.
Once employee timesheets are reviewed and approved in TSheets, they sync directly to Xero, eliminating the need for manual data entry.
Harvest is another powerful time-tracking tool that complements TSheets. It tracks time and expenses and syncs this data directly to Xero, giving you accurate insight into how your team uses their time.
Payment gateways
You can connect Xero with payment gateways to simplify payment collection.
For example, Stripe lets customers pay invoices using their preferred credit or debit card, and automatically syncs those transactions to Xero.
PayPal is another popular payment gateway that integrates with Xero to offer a secure, convenient way to collect global payments.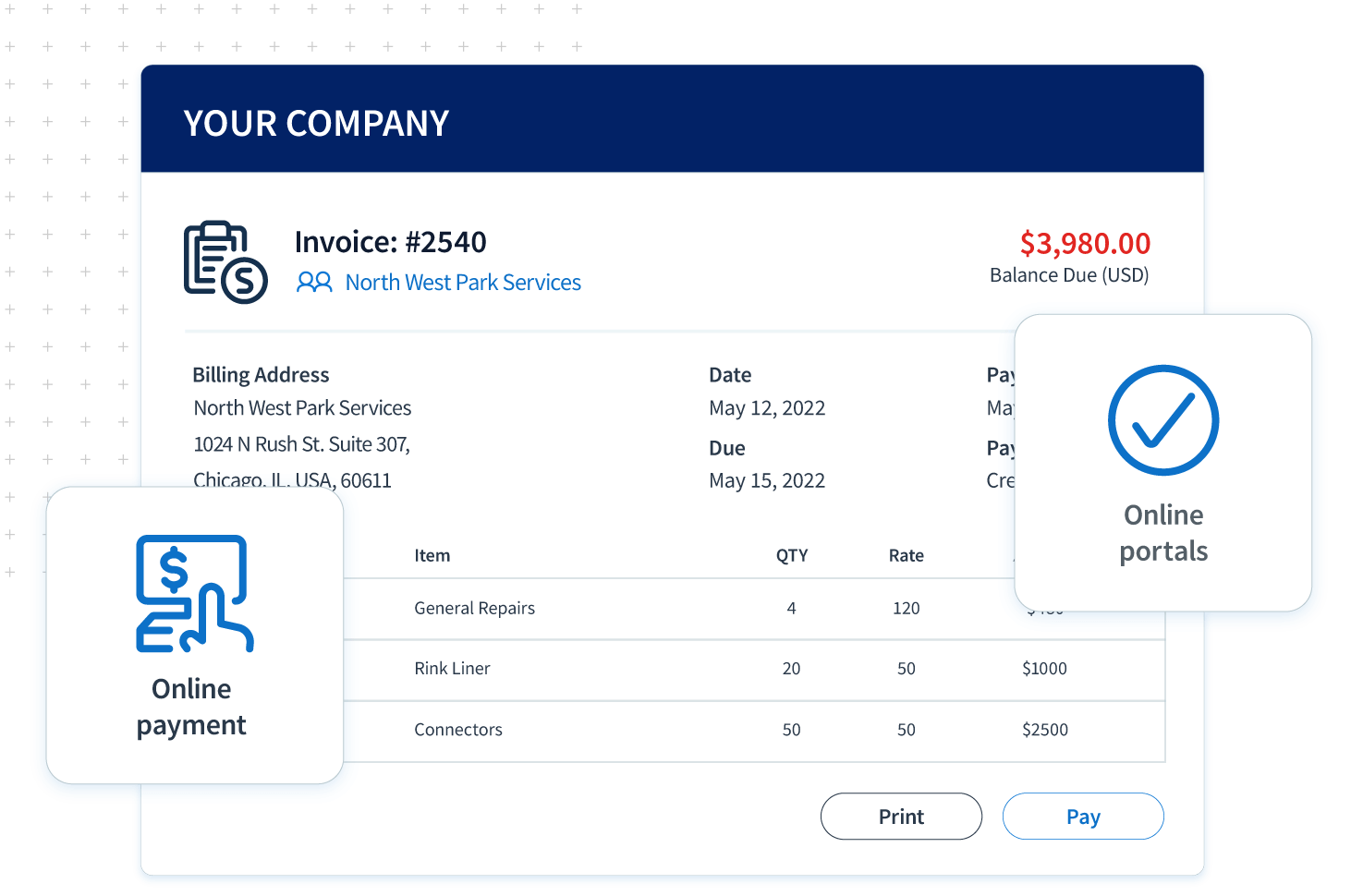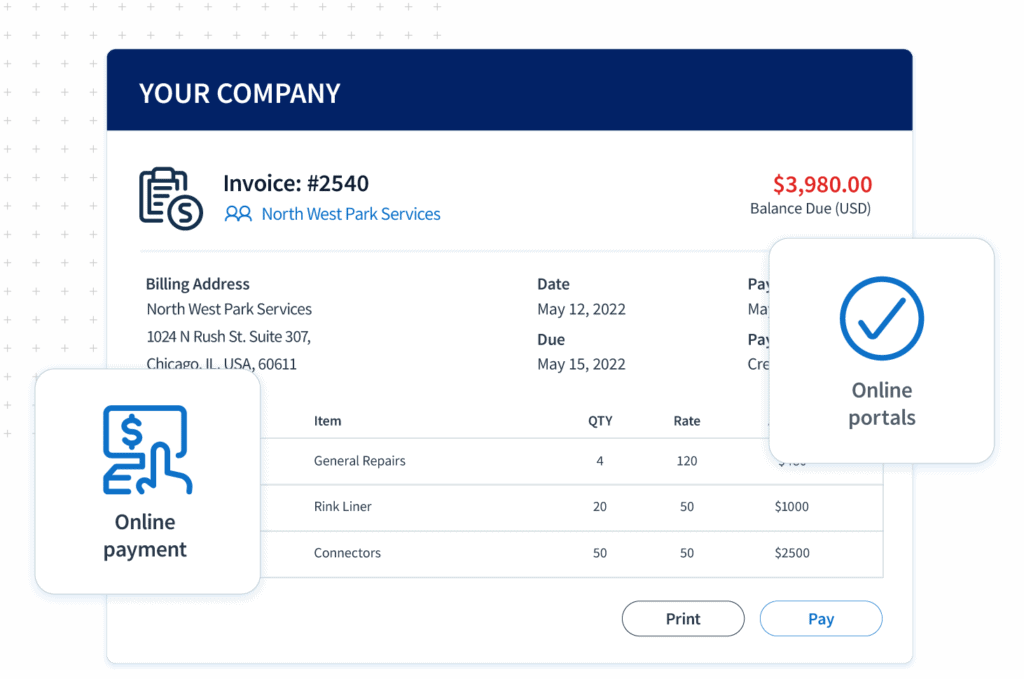 CRM software
CRM platforms like Method, with an instant two-way sync with Xero, provide comprehensive customer insights and make data sharing across teams easier than ever.
This integration also boosts productivity by reducing manual data entry and giving you a centralized view of customer interactions.
Automate your operations with a scalable solution
Extend the power of Xero with Method, the ultimate automation tool for Xero users. Here's what they love about Method:
Powerful two-way sync with Xero eliminates double-data entry.
Ability to create quotes immediately to turn leads into customers.
Payment gateways like Stripe and Shuttle for faster payments.
Method's highly customizable platform also lets you personalize your workflows to your business needs. This promotes scalability, ensuring that as your business grows, your systems can keep up.
Here's a preview of how Method helps you let go of the reins and still sleep at night.