A service order template that gets the job done

Learn how a service order template can increase your productivity to benefit your business.
As per our expertise, service orders play a key role in the field services industry. So, it's important to get them right. However, spending hours perfecting one form creates more harm than good.
Luckily, as indicated by our tests, templates speed up the process and give you time back in your day.
In this article, you'll learn how a service order template can increase your productivity to benefit your business. Plus, you'll get a free template form to get you started.
What is a service order form?
In short, a service order form outlines the tasks that your field service tech must perform to complete a job.
The information in this form is based on your customer's service request. The goal is to ensure that everyone is on the same page throughout the job, specifically:
Customers.
Dispatchers.
Field techs.
These three people need to understand the scope of the job in the same way to prevent any misunderstandings.
The difference between a service and sales order

You may hear the terms service and sales order used interchangeably. The truth is that the word you use depends on the nature of your field services business.
Drawing from our experience, the main difference between these two forms is that sales orders are for items or products, and service forms are for repair or maintenance work.
Service orders (also known as work orders) are most commonly used in the field services industry. However, depending on your trade, you may also use sales orders.
For example, if you run an HVAC business and have a shop where you sell units to your customers, you would use sales orders when selling those units.
If a job requires extra parts to complete, you don't necessarily need to create a separate sales order for the transaction. You can add the cost of parts to your service or work order. This way, there's less paperwork to manage.
Less admin is just one reason to use a template. Let's check out some other ones.
The benefits of using a template
The best way to ensure that your service order forms include the correct information is by using a template.
After using an order template, we have found that there are multiple benefits. A template lets you:
Speed up the process.
Ensure consistency.
Can tailor it to your needs.
With a template ready to go, all you have to do is fill in the relevant information for each new job. The result is:
You dispatch jobs quicker.
Field techs get to work sooner.
You have more time for revenue-generating tasks.
Let's look at what you should include in your service orders.
What to include in your template
Each person who gets a copy of your service order uses it for specific information, so it's important to be detailed and complete.
Here's what you should include in your template to ensure everyone has the information they need.
Customer information
Before your field tech can start the job, they need your customer's information.
Your work order should contain the following customer details:
Customer name.
Job site address.
Customer's contact information.
Request date.
You must also include the name and contact information of the tech assigned to the job so that you or your customer may contact them if necessary.
Detailed instructions
Another vital element to include is instructions on how to complete the job—even if it's a routine job your tech is familiar with.
Detailed instructions let your tech perform the job based on the customer's request and allow your customer to follow each step of the process.
Job costs
Based on our firsthand experience, when your customer gets a copy of your work order form, the first thing they usually look at is the final price.
For transparency, it's best to break down the cost of each element of the job, including:
Labor costs.
Material costs.
If your customer makes a special request, don't forget to highlight it in your work order.
Additional services
Sometimes a job requires additional services outside of your usual pricing model.
It's best to document the cost of these services separately. The best way to do this is to have a section in your work order template for additional services.
Ready to bring your jobs to the next level but don't have a template yet? We've got you covered.
Free! Service order template form
You can make a service or work order template in a variety of formats, including:
Paper.
Excel or Google Sheets.
Creating a work order template can be a challenge, no matter which format you choose. Luckily, we've done the hard part for you.
Here is a free template to get you started on your journey towards higher efficiency. After putting it to the test, it's proven useful as it saves time and standardizes your service orders. You can also customize it to suit your business needs and save time with each new job.
Pro-tip: Don't stop at a template if you genuinely want to streamline the process. A software solution like Method:Field Services pulls information from estimates into your work orders automatically and minimize the manual work you have to do.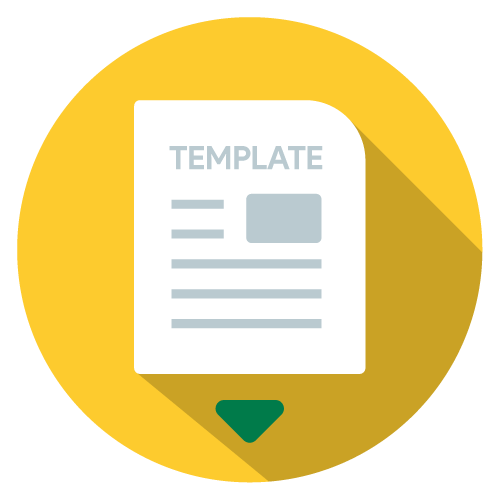 Better yet, many field service solutions simplify your billing process by offering easy conversion of work orders to invoices and online payment options for your customers.
Wrap up
Service orders are what keep your field services business moving forward, but you can't spend the majority of your time creating them.
Our investigation demonstrated that the best way to save time on your work orders is by using a template that is customized to your business needs.
What's more is that field services software enhances the entire process by:
Automating your work order management.
Allowing you to track job progress.
Enabling real-time updates through a mobile app.
Strengthen your work order process with a free Method:Field Services demo.
Image credit: Alfa27 via Adobe Stock