Based on our own firsthand experience, there are many moving parts in your business that have to work in harmony for your success.
One of the most important is your approval process.
In this blog post, you will answer questions such as:
Does QuickBooks Desktop have an approval process?
How can I set up customer approval workflows in QuickBooks?
Continue reading to learn what limitations QuickBooks Desktop presents to the approval process and how you can overcome those.
Does QuickBooks Desktop have an approval process?
After putting it to the test, the short answer is no. Well, not really.
While it is possible to set up custom bill approvals if you are a QuickBooks Desktop Enterprise user, you can only set up an invoice approval workflow in QuickBooks if you are a QuickBooks Online Advanced user.
So, through our practical knowledge — unless you're using either of these solutions, you should look into alternative options for approvals.
As a QuickBooks Desktop Enterprise user, you can set up custom bill approvals. You need to create a vendor profile and assign an approver to get started.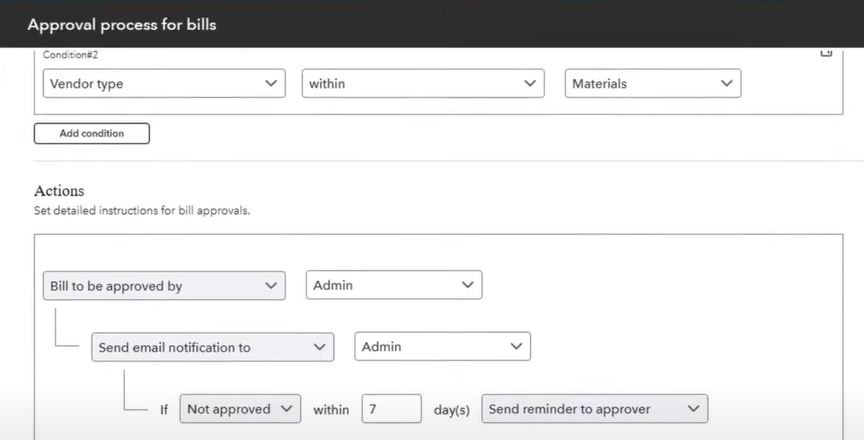 The approver will receive a notification once an invoice is ready, which they can then approve or reject.

You can set a dollar limit for bills that require approval in QuickBooks Desktop Enterprise. You can also choose a condition based on a vendor or specific customer.
How to set up custom approval workflows in QuickBooks Desktop with Method
If you're looking for a way to simplify your QuickBooks Desktop approval workflow, Method:CRM is your best bet.
Method's drag-and-drop interface lets you design an approval workflow from scratch or personalize a pre-made approval template.
Plus, you can set up approval rules for specific bills, invoices, and purchase orders in QuickBooks Desktop for any number of approvers to sign off on before they are processed. See below.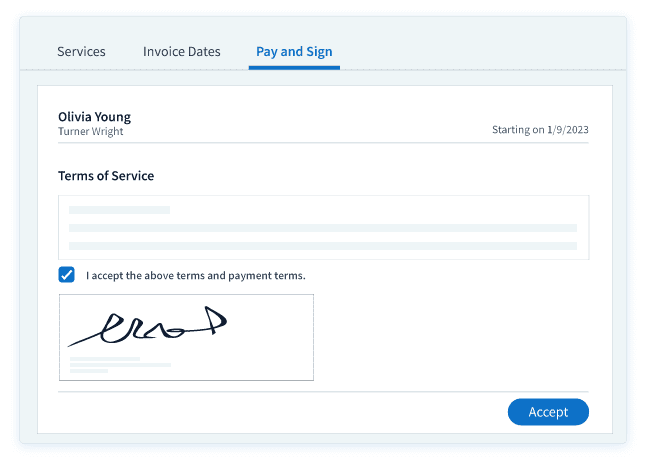 You can also add conditions to your workflows, such as requiring the approval of a specific budget line item or department head before processing an invoice or bill.
Beyond approvals: Other ways to achieve QuickBooks Desktop automation
Automation is a key part of any business process. It saves you time, eliminates tedious manual processes, and helps ensure you complete tasks consistently and accurately.
QuickBooks Desktop has some automation features for transactions and scheduled reports. However, these aren't enough if for your complex workflows.
Does QuickBooks Desktop have an approval process? Our investigation demonstrated that the answer is not quite, and that's not the only automation feature it's lacking.
Fortunately, integrated solutions help you achieve the level of automation you need for your QuickBooks Desktop account, like Method:CRM.
Method seamlessly integrates with QuickBooks to provide a range of automation tools. With it, you can automate your QuickBooks Desktop approval workflow and any other processes.
Below is a preview of what's possible with Method:CRM:
Final thoughts: Does QuickBooks Desktop have an approval process?
Although QuickBooks offers some automation features, these are not available to users of all Online and Desktop plans.
Instead, they are reserved for QuickBooks Desktop Enterprise or QuickBooks Online Advanced users. And even then, they are limited.
If you need a more complete approval workflow in QuickBooks Desktop, then Method:CRM is the way to go.
Get started with a free trial today!
Photo credit: Elina via Pexels