The average person might see painting as a simple job, but if you're a painting contractor, you know that's far from the truth.
There's a lot to keep track of when running a painting business. So how do you keep up? These days, the only way to stay ahead is with a painters app.
However, with so many apps for painters out there, it can be difficult to choose the right one. Luckily, you've come to the right place.
Keep reading to discover the ten apps for painting contractors that will best help you achieve your goals and meet your business needs.
Why painting contractors need apps
Before jumping into the best apps for painting contractors, you may be wondering: Why do painters need apps to begin with?
Painting apps help you with all aspects of your business. There are apps that allow you to create painting estimates and invoices with ease. There are others that help you manage your jobs and customers. Painting apps can even help you find new job opportunities.
The bottom line is that the best app for painting contractors will reduce manual work, boost efficiency, and keep you organized.
What kinds of painting contractor apps are there?
It's hard to choose the best apps for painting contractors because there are so many out there. Whether you're looking for an app to find painting jobs, or an app to help you manage your current painting jobs, there's tons to choose from. Among your choices are:
Apps for house painters.
Apps to find painting jobs.
Paint estimating apps.
The best apps for painters allow you to take care of every part of your business from one place. Let's take a look at how painting apps work.
How do digital painting contractor apps work?
The best digital painting contractor apps provide a centralized location for you to keep everything related to your business. This includes:
Customer information.
Job information.
Employee information.
Accounting.
The best software for painting contractors should also work with your other business platforms to create an all-in-one system. This can happen through integrations, automation, or both.
Finally, painting apps should work for your business; not the other way around. That's why it's a good idea to choose software that's customizable, so you can jump right into using the app.
Now that you know what to look for in the best estimating software for painting contractors, let's discuss how to choose the best one for your business.
Choosing the best apps for painting contractors
The best painting app for one business may not be the best choice for another. When choosing a painting app, it's important to consider your specific business needs.
Ask yourself the following questions:
What will you use this app for? Job opportunities? Estimates? Payment processing?
What is the scope of your business? Do you mainly paint houses, fences, or commercial buildings?
Do you use other apps to run your business?
What is your budget?
The way you answer these questions will determine the best app for you.
Without further ado, let's get into the ten best apps for painting contractors.
Top 10 best apps for painting contractors
When choosing these apps, we considered:
Top features.
Efficiency.
Price.
1. Method:Field Services – Process automation
Method is the best CRM for painting contractors looking to leverage automation.
Method's top automation feature is its two-way QuickBooks and Xero sync that ensures that your data is always up to date. Plus, if you create a quote in the app, it won't sync to your accounting software until it's a confirmed job, keeping your accounting books clean.
Method is also the best painting estimate app. Not to mention, a key automation feature for painters is the ability to convert estimates into invoices with just one click.
What's more, you can customize Method to fulfill your business needs in whatever unique way you want. Method's customization experts are always available to provide guidance.
You can try Method free for 14 days, and then choose from three pricing plans, starting at $25 per user per month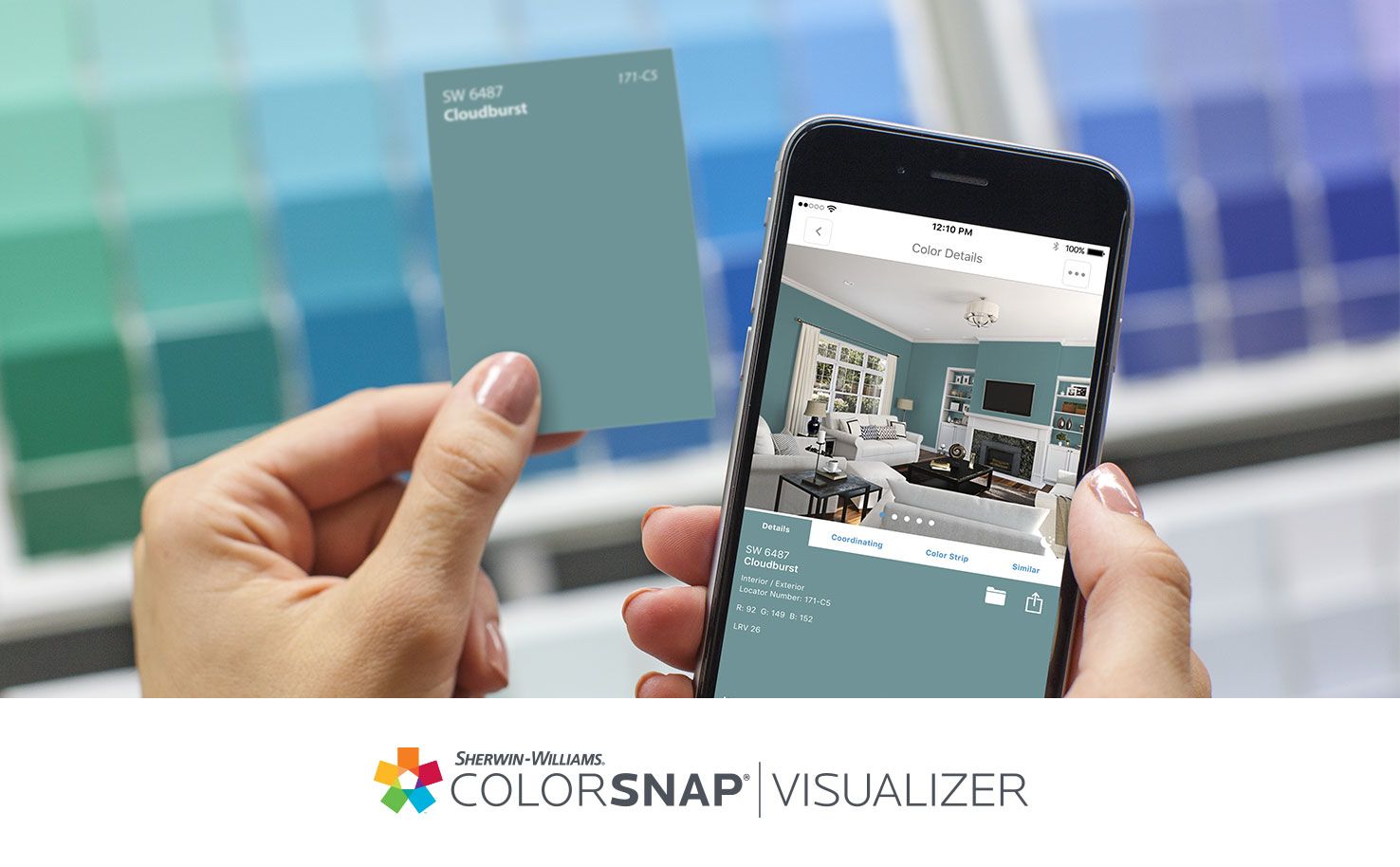 Image credit: Sherwin-Williams
The next software on our list of the best apps for painting contractors is ColorSnap Room Visualizer.
ColorSnap is one of the best apps for house painters. This paint color app from Sherwin-Williams provides an augmented reality experience to visualize over 1,700 colors on the wall and pick the best one for your project.
You can adjust the lighting in the app to get the most accurate estimate, and it even contains a paint calculator.
Best of all, this app is free for iOS and Android users.
3. Canva – Creative marketing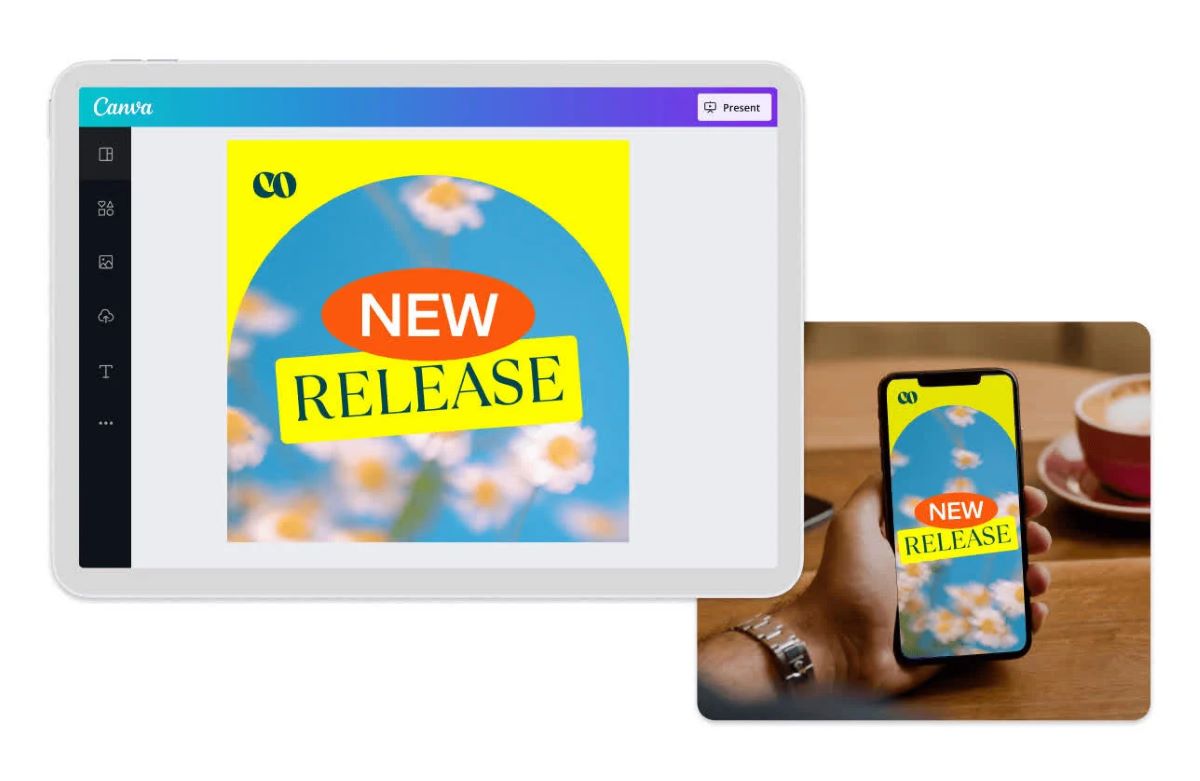 Image credit: Canva
Canva is another great option for painting businesses looking to get creative with their marketing.
Canva is an easy-to-use online graphic design tool, where paint contractors can create:
Social media posts.
Posters.
Presentations.
Videos.
And more!
There is a free version of Canva that may fulfill your needs, but if you outgrow this version, you can upgrade to Canva Pro for $12.99 per user per month.
4. Mailchimp – Email marketing and communication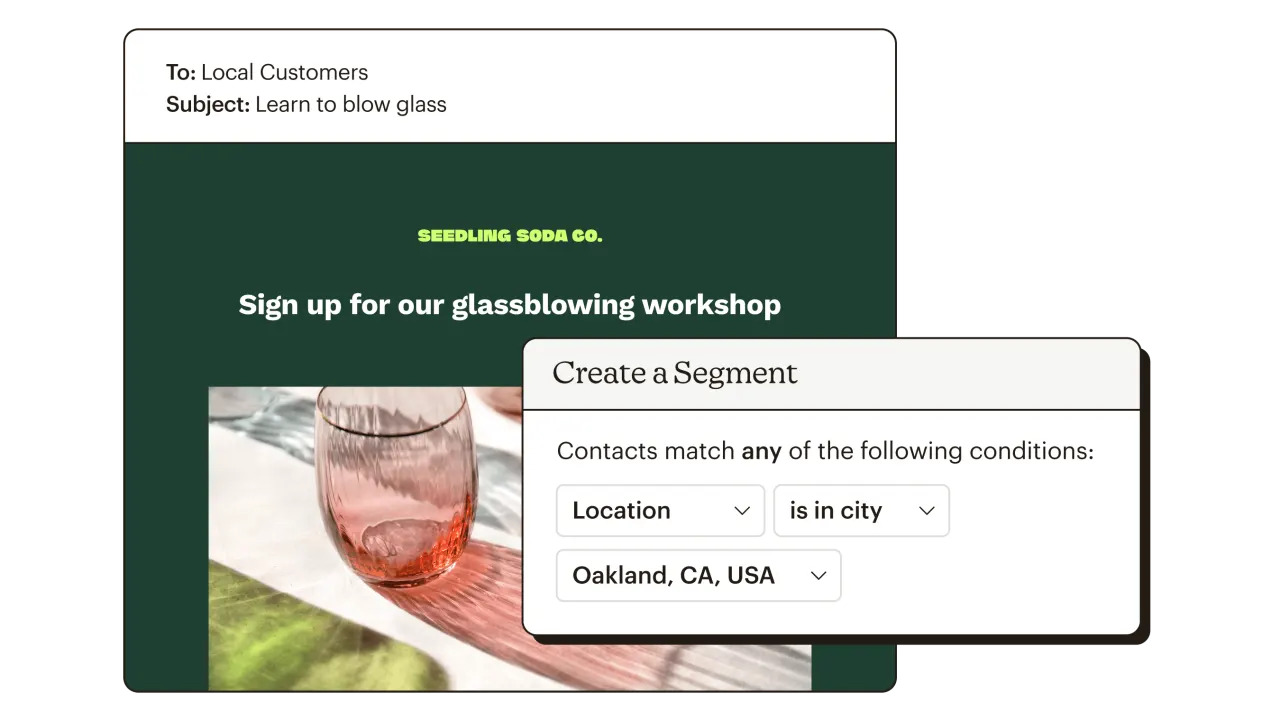 Image credit: Mailchimp
Painting contractors looking to expand their business should consider Mailchimp.
Mailchimp is one of the most popular email marketing apps around. You can use the platform to create and automate unique emails to capture more eyes on your business and increase your conversion rate.
With features such as audience segmentation and a subject line helper, Mailchimp is sure to help you figure out how to sell painting jobs.
While there is a free version Mailchimp, you get access to more robust features for as little as $13 per month.
5. Nextdoor – Social networking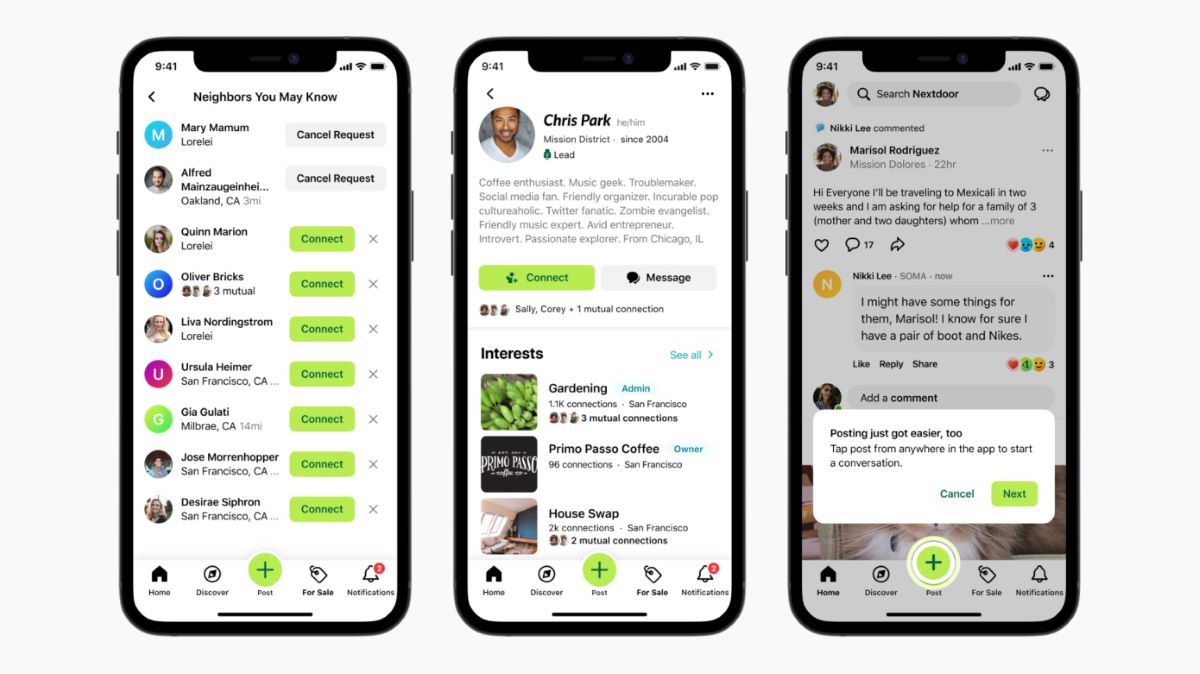 Image credit: TechCrunch
Nextdoor is one of the best apps for contractors to find work.
As a neighborhood buy and sell app, many painters hold Nextdoor among their favorite painting job apps.
Nextdoor allows you to connect with people and businesses in your area, and for painting contractors, it can connect you to future opportunities.
The best part is that there's no cost to join Nextdoor, so you can end up with great painting leads for free.
6. Trello – Productivity and collaboration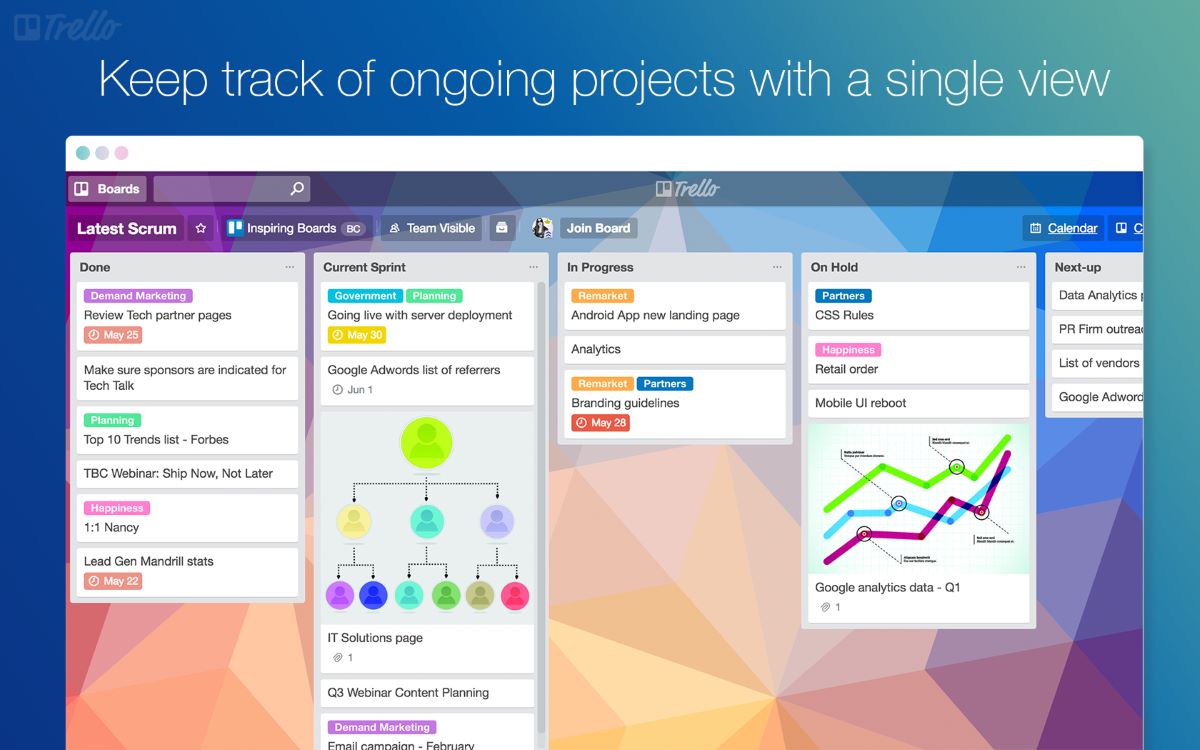 Image credit: G2
Trello is one of the best apps for painting contractors to stay organized.
Trello is a visual tool that allows you to easily manage your projects. It's an especially great resource for painting businesses that manage a team and several jobs at once.
Trello's greatest strengths are in its task tracking features. Your entire team can view what projects everyone's working on, as well as the status of each project.
This app promotes transparency and encourages collaboration between your painters, which improves your overall business.
There is a free version of Trello, but you gain access to more features for as little as $5 per user per month.
7. Slack – Communication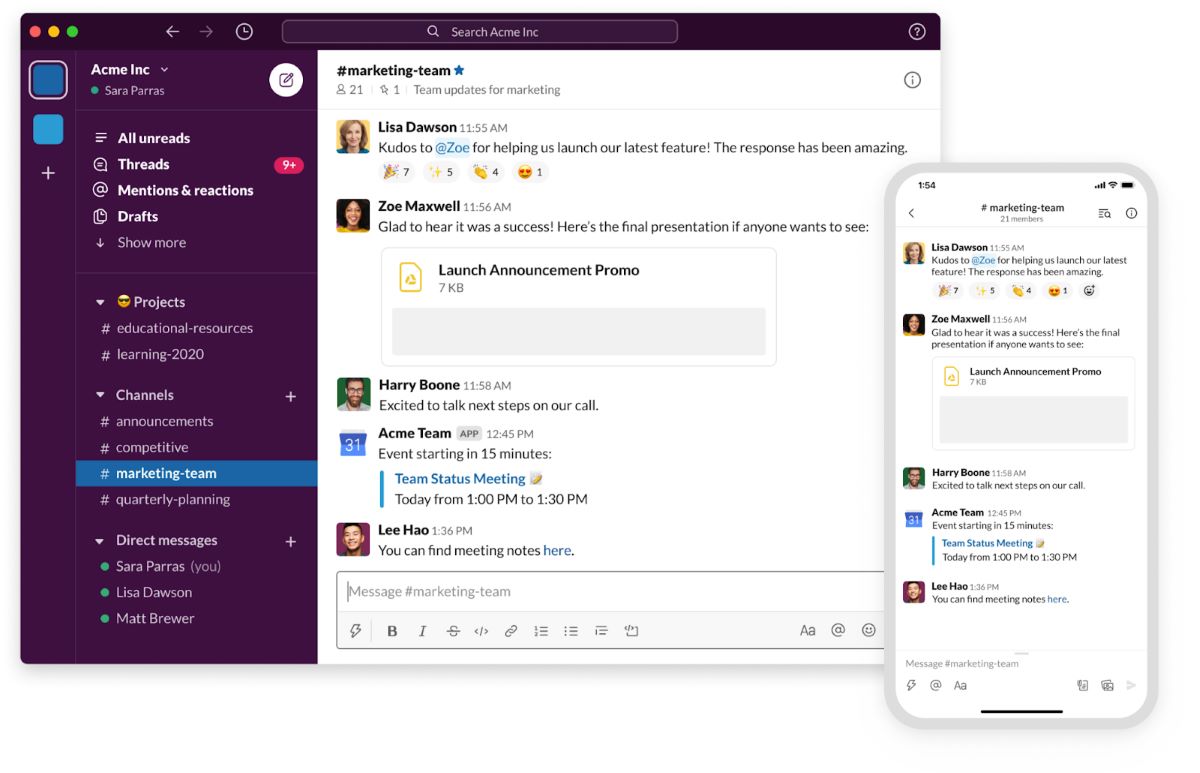 Image credit: Slack
Slack is a messaging app for businesses. It's another great collaboration tool as it ensures that everyone on your team stays connected.
Slack has become one of the top communication apps for businesses of all industries. With both a desktop and a mobile app, it provides a uniform mode of communication for your team.
With Slack, you can create private and public group channels, pin important messages, and even see everyone's status to know who's available for a job.
Slack has various pricing options, but the free version has everything small painting businesses need.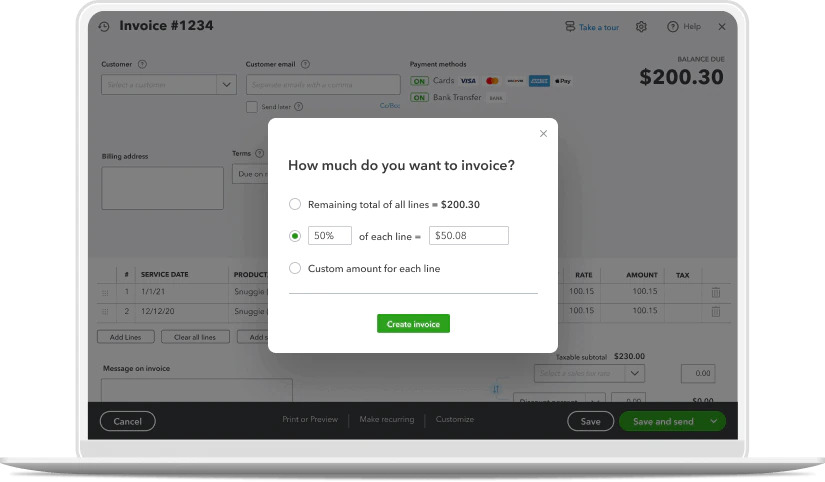 Image credit: QuickBooks
Next on our list of the best apps for painting contractors is QuickBooks Online.
Every painting business needs accounting software, and for many, their software of choice is QuickBooks.
It's important to know how to invoice as a contractor, and QuickBooks Online simplifies the process, making it the best invoicing software for painting contractors.
With QuickBooks Online, you can send estimates, track time, capture receipts, and more. If you want to unleash the full power of QuickBooks Online, integrate it with another app such as Method:Field Services.
There are various QuickBooks pricing tiers, with the lowest starting at $9 per month.
9. Google Workspace – Productivity and collaboration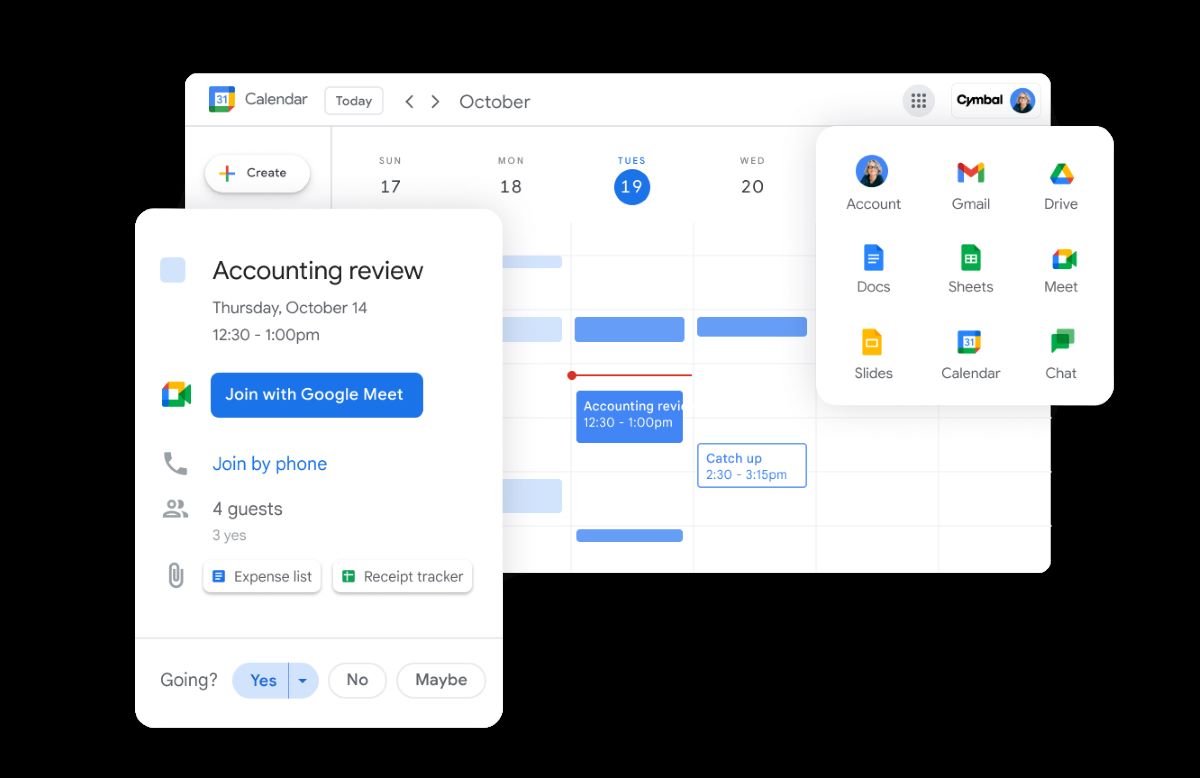 Image credit: Google
Next up, we have Google Workspace.
Google Workspace is a suite of apps and collaboration tools, including:
Gmail.
Google Calendar.
Google Meet.
This series of apps allows you to operate your business on a single platform. With Google Workspace, you can send quotation reminders, plan team meetings, and schedule jobs all in one go, saving you time and keeping things consistent.
There are several editions of Google Workspace, with the lowest starting at $7.20 per user per month.
10. Calendly – Scheduling
Image credit: Calendly
Last on our list of the best apps for painting contractors is Calendly.
Calendly is the best software for small painting businesses that struggle with scheduling, as it completely takes the burden of scheduling jobs off your shoulders.
Your customers can go into Calendly and schedule times that work for them based on your available times. This eliminates the back and forth that eats up time and annoys customers.
Calendly's basic package is free, with the next available option priced at $8 per user per month.
Key takeaways
The best apps for painting contractors provide solutions to common problems that arise when operating a paint business, such as scheduling and contractor management.
But the perfect solution for one business isn't always best for another, so be sure to consider your specific goals and needs.
That said, implementing software into your practices is a great way to enhance the way you run your business. As a result, you'll demonstrate professionalism to your customers and get more done.
Best apps for painting contractors FAQs
What are the key benefits of using a painting contractor software?
Some of the key benefits of using painting contractor software include:
A centralized platform for all your operations.
Workflow automation for streamlined processes.
Transparency for your team and customers.
Enhanced communications.
How do digital apps work for painting contractors?
Digital apps are a valuable tool for painting contractors. They're easy to use and are meant to simplify your processes through various features designed with contractors in mind.
Better yet, digital apps are accessible on your mobile device, meaning you never miss business updates — even while on the jobsite.
What is CRM in the painting industry?
CRM stands for customer relationship management. It's a software you can use to manage your jobs and customers.
For painters, CRMs are valuable in that they provide a comprehensive view of each of your customers and their needs, meaning that nothing falls through the cracks.
Look no further for the best painter app. Start your free trial of Method:Field Services today!
Image credit: Ingo Joseph via Pexels