5 tips on getting the most out of your QuickBooks Online app stack
Learn how to get the most out of your QuickBooks account with the right apps from our panel of industry experts.
QuickBooks Online is a tried and true accounting software, but it isn't designed to tackle all your business operations.
Luckily, you don't have to let its limits hold you back. You can build an app stack of QuickBooks Online integrations that helps all areas of your business.
In this article, you'll get five valuable tips to maximize your app stack, empowering your growing business to take control of operations and drive success.
You'll also learn the top seven QuickBooks Online integrations that will help you:
Simplify your processes.
Gain deeper insights.
Enhance your customer service.
Let's dive in!
Webinar snapshot: Essential points summarized
What should you look for in QuickBooks Online integrations?
In a nutshell, here are the five things you need to keep in mind when building your app stack with QuickBooks Online integrations:
Automation is here to stay — take advantage of it.
Curate your app stack to include systems that bring value.
Choose apps that will keep your financial data safe.
Explore the app marketplace and try things out.
Look for apps that evolve with your business needs.
Let's go into some more detail.
Automation
Whether it's invoice generation, expense tracking, or reconciliation processes, automating your operations with QuickBooks Online integrations empowers you to:
Operate more efficiently.
Alleviate bottlenecks.
Improve financial accuracy.
Adapt to changing demands.
Look for tools that automate getting information from your clients (or, if you're the end user, bringing it into QuickBooks Online).
By automating data synchronization between QuickBooks Online and your other applications, you ensure accurate and up-to-date financial information. This allows for informed, real-time decision-making.
Always start with a solid understanding of your core workflows, then work your way out with automation. Otherwise, you open the door for errors and system reconfiguration.
The saying "automate the mundane" is critical here, as this frees employees to focus on more strategic and value-added activities.
You're much more prone to error when your team is stuck doing the same mundane work every day. By leveraging automation, you:
Get menial tasks off your employees' plates.
Improve employee satisfaction and motivation.
Decrease your turnover rate.
Save big costs in the long run.
The same goes for your customer experience. Automation standardizes excellent service for all your clients while lightening your employees' workload.
Data security
Once you have your QuickBooks Online integrations shortlist, check the security protocols of all these apps. Make sure they have security measures in place, such as:
Two-factor authentication.
Single sign-on.
Certifications.
Because you're working with financial data, security must stay top of mind. As you handle sensitive financial information, ensuring data security is crucial to safeguarding the integrity and confidentiality of your financial records.
Additionally, prioritizing data security in your QuickBooks Online integrations:
Builds trust with customers and clients.
Establishes a reputation for reliability.
Protects from legal and reputational risks associated with data mishandling.
Scalability
Scalable QuickBooks Online integrations are essential for businesses to adapt and grow in a dynamic marketplace.
A scalable integration accommodates the evolving needs of your business without significant disruptions or the need for complete overhauls. As you grow, your integrations should seamlessly incorporate new:
Workflows.
Data sources.
Functionalities.
Software systems.
Employee roles.
As your business evolves, your requirements and complexities change.
Scalable QuickBooks Online integrations ensure your accounting system can efficiently handle increased data volumes and diverse processes.
With a scalable business system, you:
Future-proof your operations.
Optimize productivity.
Maintain a competitive edge.
Top 7 QuickBooks Online integrations
1. Method
If you're a QuickBooks Online user who feels like you've hit the tool's limits and want to extend it without moving on to different accounting software, Method is the #1 integration for you.
It's a robust CRM and process automation tool that expands your QuickBooks capabilities in several areas. It provides you with a customizable experience to improve efficiency and productivity.
With Method, you can track leads with ease. And its automatic two-way sync with QuickBooks means that once those leads become customers, your database will automatically update.
It also allows for advanced automation that rivals traditional sales and marketing automation platforms. With Method, you can automate operations such as:
Estimate creation.
Invoicing.
Reporting.
Customer engagement.
Payment collection.
Method empowers your business to make informed decisions and provides a more comprehensive view of your operations.
2. Zapier

Image credit: Zapier
Next up is Zapier, an online integration tool that lets users connect QuickBooks Online with thousands of other apps and services.
It facilitates the creation of automated workflows, known as "Zaps," which you can configure to trigger actions between different applications based on specified events.
With Zapier, you can automate repetitive tasks, such as:
Data entry.
File transfers.
Email notifications.
Zapier is an excellent option for QuickBooks users looking to improve productivity and reduce manual efforts.
3. WooCommerce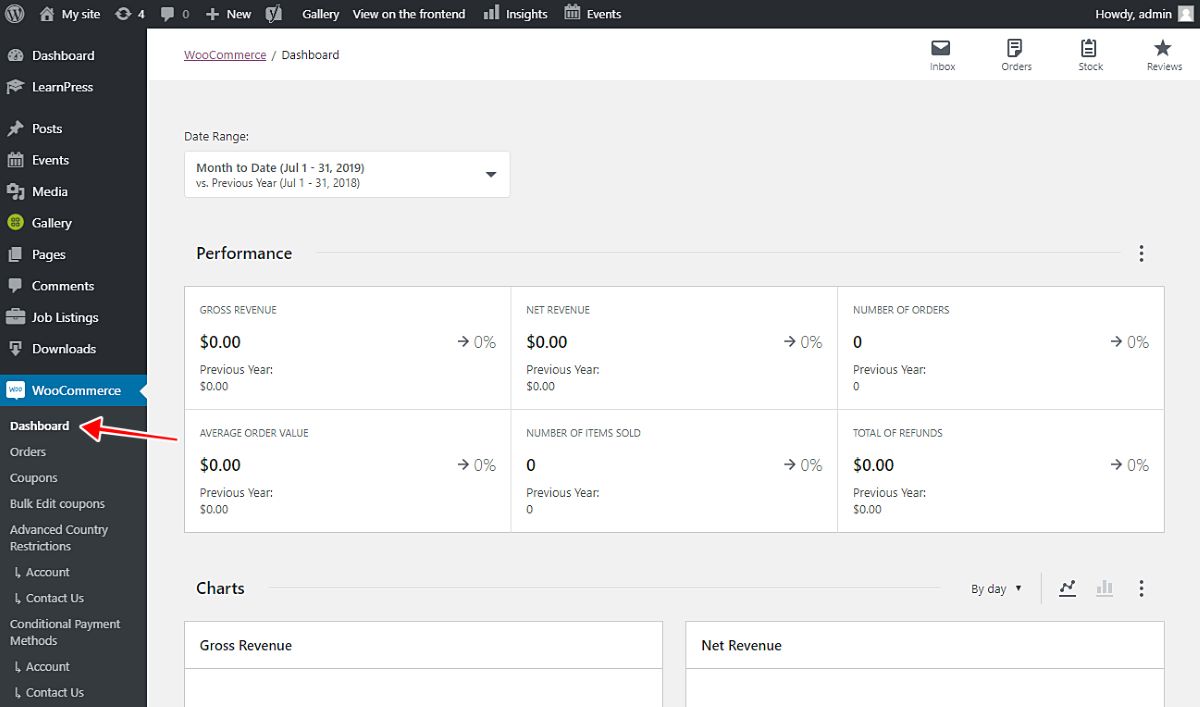 Image credit: WP Frontend Admin
Next on our list of the top QuickBooks Online integrations is WooCommerce, a popular e-commerce plugin for WordPress websites.
It integrates with QuickBooks Online to synchronize sales data, inventory levels, and customer information between the online store and accounting software.
This helps businesses manage online sales efficiently, ensuring accurate financial records and inventory tracking.
By connecting WooCommerce to QuickBooks Online, you're able to:
Gain insights into your e-commerce operations.
Automate order processing.
Simplify accounting procedures.
4. Shopify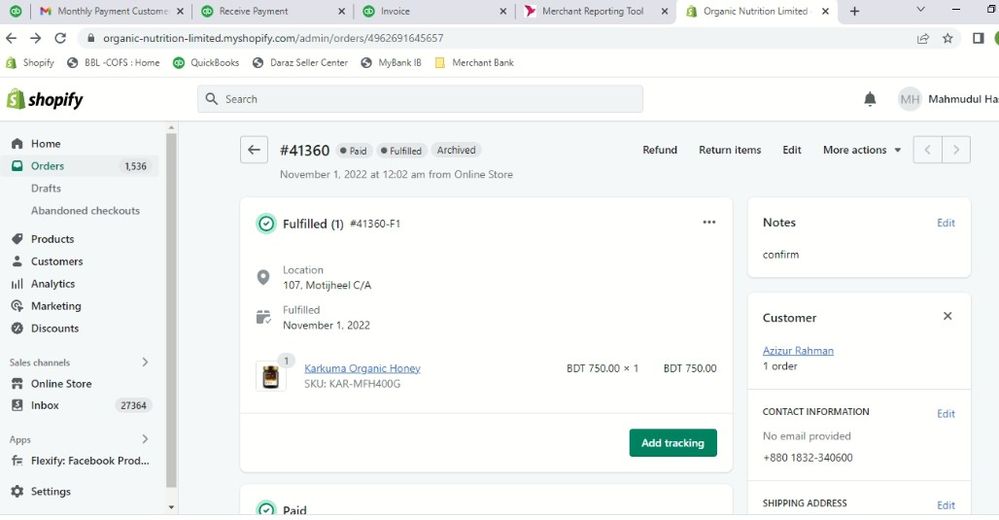 Image credit: QuickBooks
Next on our list is Shopify, a popular e-commerce platform that lets you easily set up and manage online stores.
Its integration with QuickBooks Online simplifies financial management for online merchants by ensuring the smooth synchronization of:
Sales data.
Product information.
Customer details.
With this integration, you can set up real-time updates around transactions, inventory levels, and sales tax information, giving you better visibility into your e-commerce performance and financial health.
5. ApprovalMax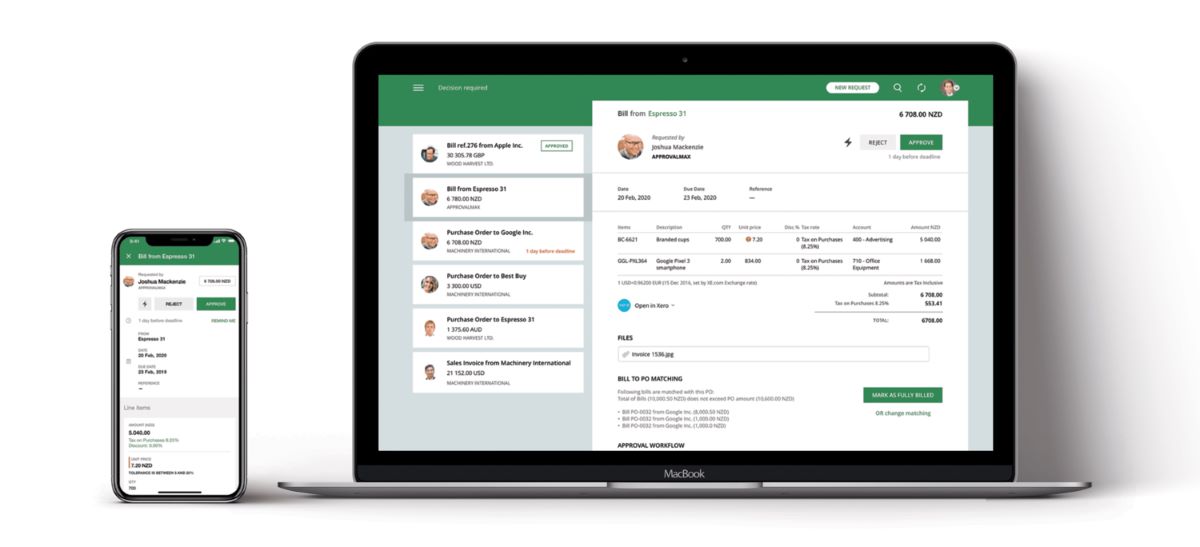 Image credit: Basis 365
ApprovalMax is an all-in-one tool for approving your financial documents. When it comes to integration with QuickBooks Online, it offers multi-step and multi-level approval workflows for your:
Purchase orders.
Bills.
Vendors
Expenses.
On top of these workflows, additional tools make your approval process even more robust, letting you keep track of your expenditure and ensure that you're spending money only on things you need.
For example, you can implement bill-to-purchase-order matching, which lets your users see if they've raised a purchase order in the past and matches bills against the POs.
Plus, you get access to customizable reports, search options, and an audit trail that show you every detail of your approval process (i.e., who has made the approval, changes made, comments, etc.).
All in all, ApprovalMax:
Enhances your financial governance.
Reduces the risk of unauthorized transactions.
Ensures that financial approvals are executed efficiently and in accordance with company policies.
6. Float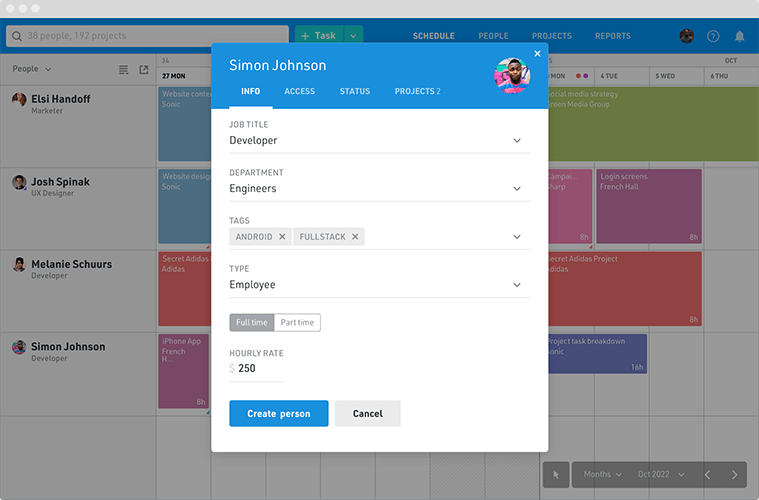 Image credit: SaaSworthy
Float is another favorite when it comes to QuickBooks Online integrations. It's a cash flow forecasting and management software that provides real-time insights into your finances.
By analyzing historical financial data and current accounts receivable and payable, Float predicts future cash flows, helping businesses make informed decisions about:
Budgeting.
Forecasting.
Financial planning.
Float works best when integrated with QuickBooks Online as it synchronizes your financial data seamlessly, ensuring accurate and up-to-date cash flow projections.
7. Dext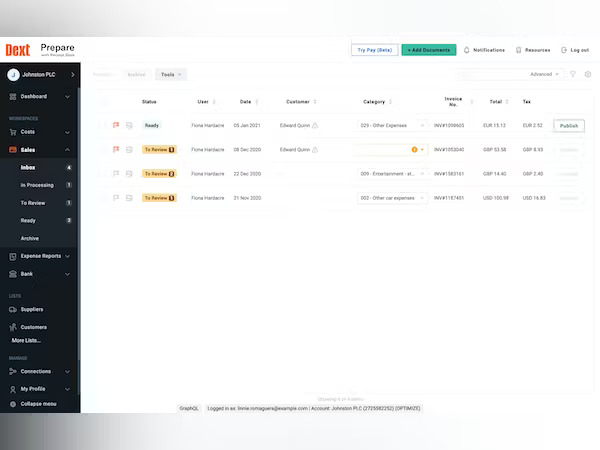 Image credit: Capterra
Dext (formerly known as Receipt Bank) is an expense management software that simplifies capturing and managing receipts, invoices, and expenses.
It reduces manual data entry and enables faster expense reporting through features such as:
Receipt scanning.
Data extraction.
Automatic categorization.
Dext's integration with QuickBooks simplifies your reconciliation process, enhances accuracy, and eliminates the need for paper-based expense tracking. This makes Dext an essential tool for businesses trying to get a better handle on their finances.
How to choose the best app integration for your business
Bill Gates once said, "automation applied to an inefficient operation will magnify the inefficiency." This is especially true when building your QuickBooks Online integrations app stack.
With that in mind, choosing the best app integration for your business is about first understanding what it is you're trying to achieve, then finding the right tech and identifying what:
You must have.
Is nice to have.
Doesn't matter much.
Once you understand the actual challenges that you're facing, the next step is to start exploring the market. Google is a natural first place to look, but you can also consult colleagues, tech industry leaders, and other experts in person.
Once you know what you'd like to automate and what you want in your app stack for your day-to-day business, you can shortlist the applications you're most interested in.
Before committing to any purchases, consult the marketplace and speak with each app provider's sales team or technical team.
To enrich your research process, consider:
Signing up for free trials.
Watching product demos.
Reading user reviews.
Booking one-on-one meetings.
Recap: The perfect QuickBooks Online app stack
When it comes to building the ideal QuickBooks Online app stack, there is no catchall answer. The perfect app stack for your business is the one you can best curate, implement, and support your clients with, but that process differs for every person.
When picking your QuickBooks Online integrations, look for those best-to-breathe tools versus a single suite. For example, rather than going with everything from Microsoft because you're already using those tools, you'll support your business more effectively with a tailored system.
Put simply, it all comes down to what you're trying to achieve.
What are your business objectives? What's important to you? Once you answer these questions, you can start building out your app stack on a case-by-case basis.