Increase efficiency at every stage of the job
Build your business with solutions that set your office and field team up for success.
Field crew
Per field crew technician per month
Billed annually
Or $18 per field crew technician when billed monthly
Track and plan your jobs on the road starting as low as $15 per month with a dispatcher license.
Dispatcher
Per dispatcher per month
Billed annually
Or $49 per dispatcher when billed monthly
Organize your field service business with easy job scheduling, dispatching, and invoicing.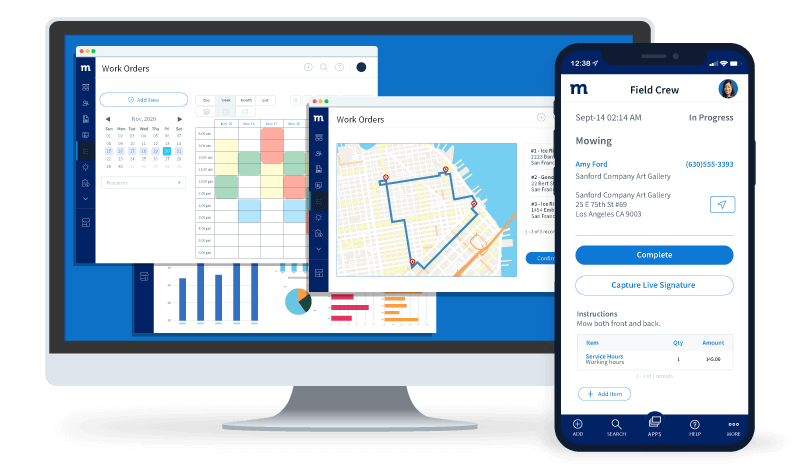 Before the job​​
View and create estimates.
One time and recurring job scheduling.
View and create work orders.
Drag-and-drop calendar scheduling.
Field crew task assignment.
On the job
Optimized map routing.
Time tracking.
Job details and attachments.
E-signature capture.
Mobile app.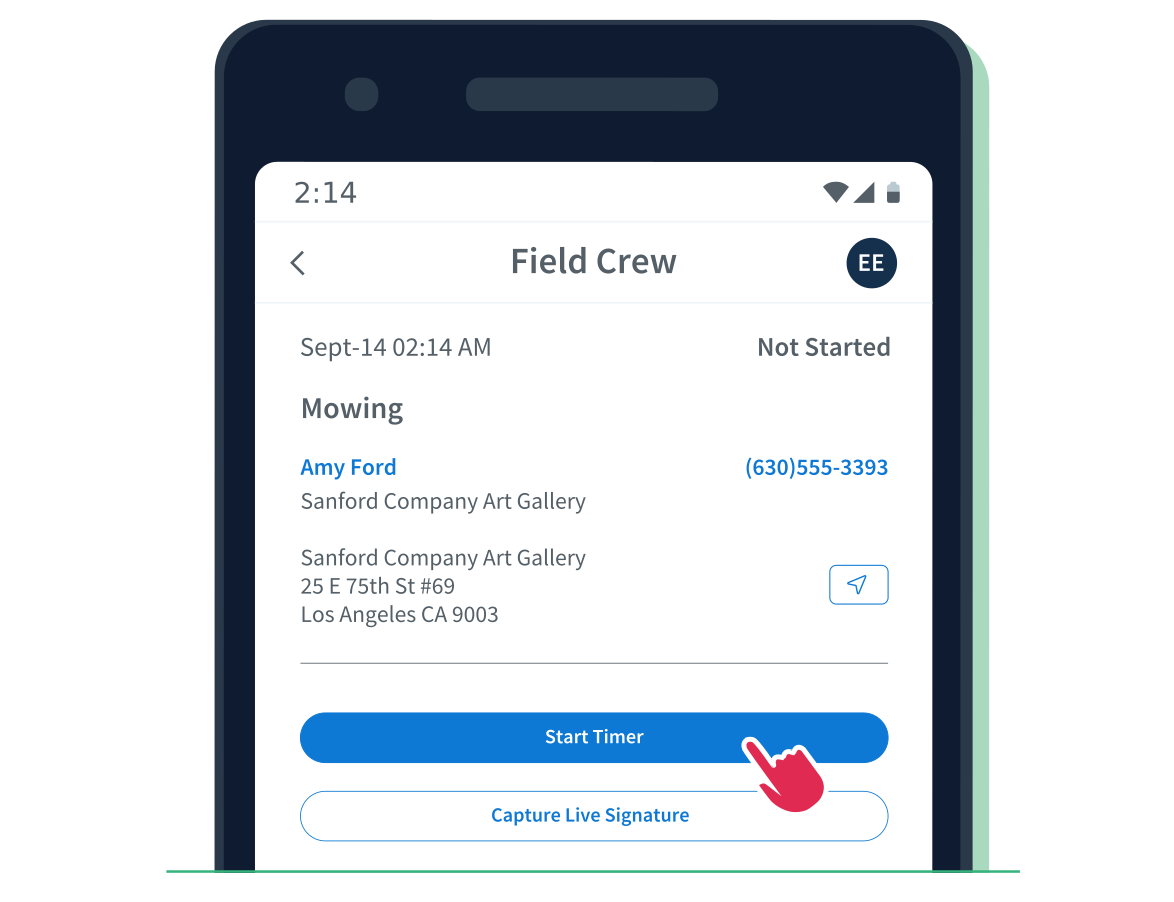 After the job
Batch create and send invoices.
View and create sales receipts.
Process payments online.
Customer service via online portals.
Discover why over thousands of businesses love using Method.
Effective customer and job management with Method:Field Services
Flexible field service pricing gives you the all-in-one solution your business needs.
Customer relationship management (CRM)
Unlimited contact records.
Vendor management.
Unlimited custom data capture.
Customer communication history.
Send email campaigns.
Unlimited email and transaction templates.
Activity tracking and management.
Add tags and segment contacts.
Flexible list views.
Custom reports.
Personal dashboards.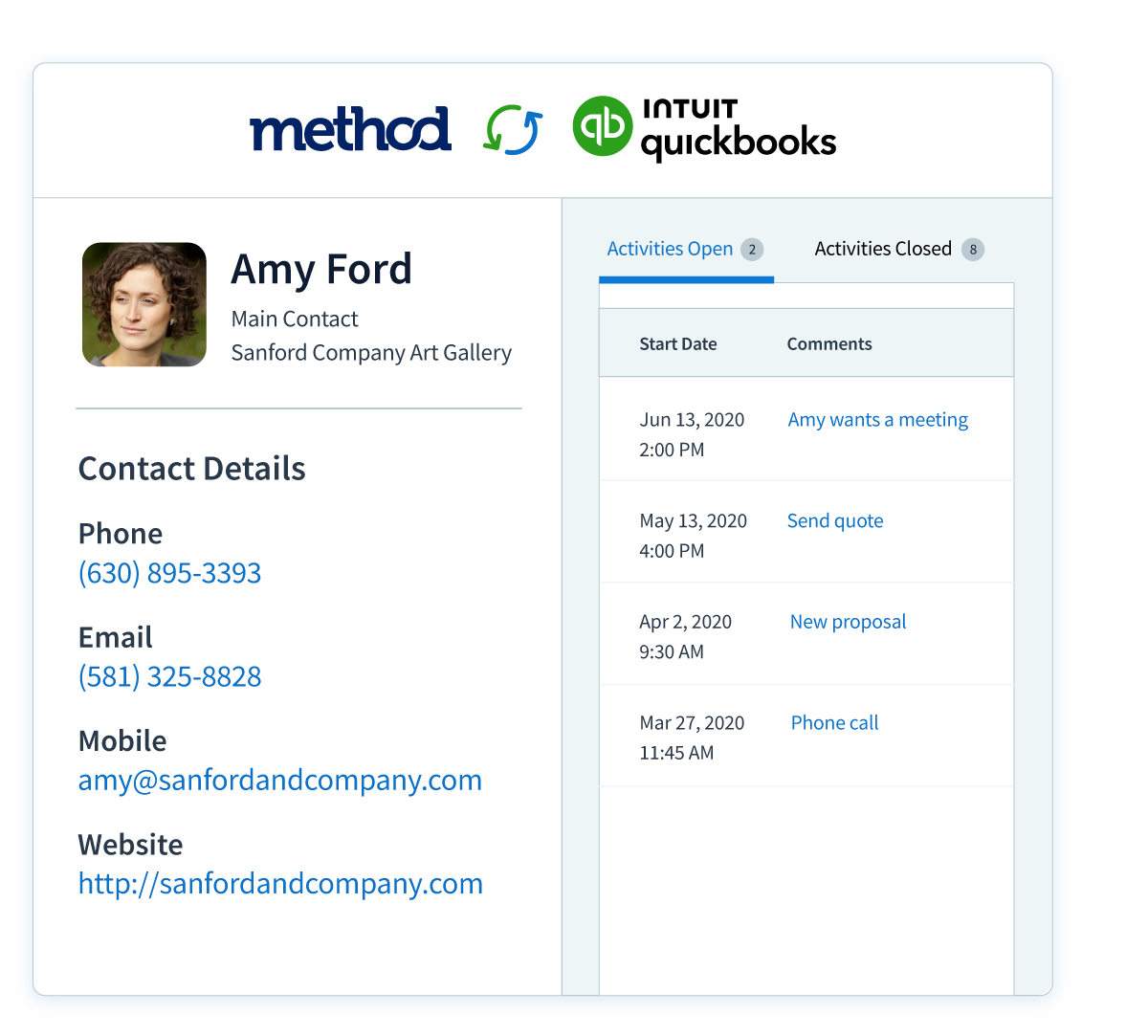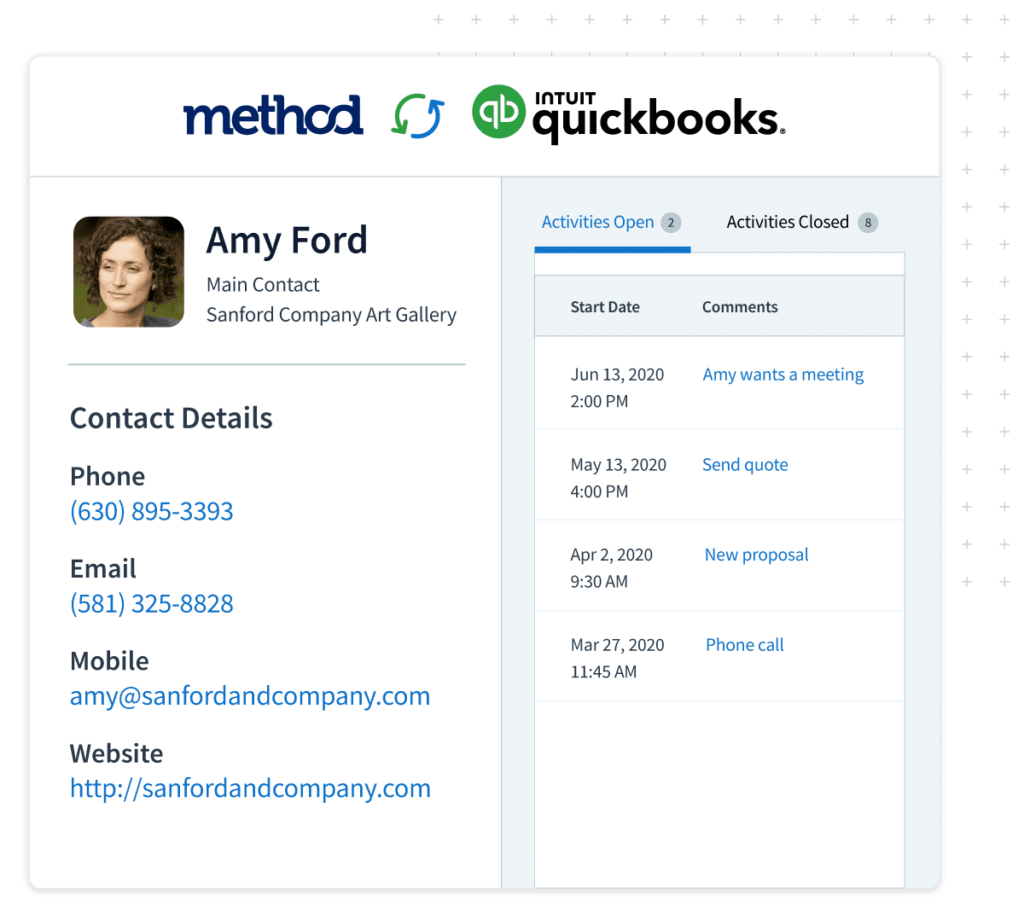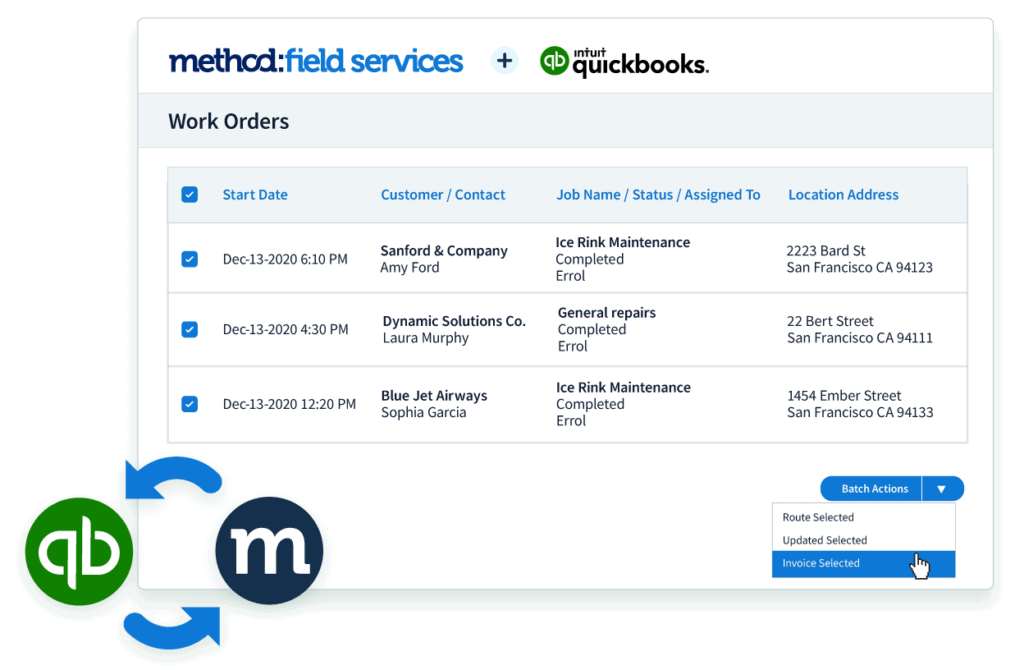 Workflow management
Sync customers and vendors.
Zapier integration.
Gmail add-on.
Outlook add-on.
Mailchimp integration.
Google Calendar integration.
API access.
Personalized field service pricing plans.
Features that meet your every need
Finally, a solution that does exactly what you need it to.
Sign up for a free trial.
Need expert customization services?​
We know one size doesn't fit all, especially for small businesses. That's why we have a team of expert consultants who can tailor Method:Field Services so it's just right for you.