How Mist & More
grew with Method:Field Services
Learn how this small business owner has used Method to power his business and improve his bottom line for over ten years.
Want to see Method in action first? Take me there →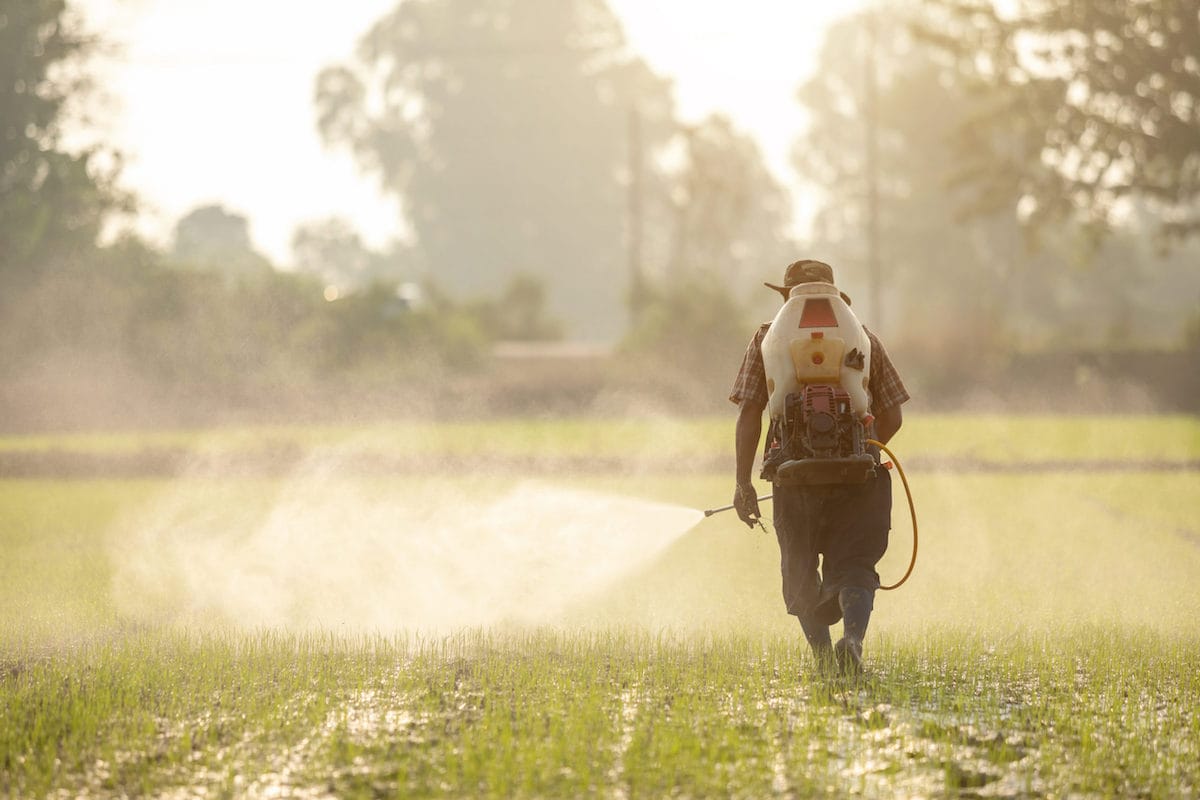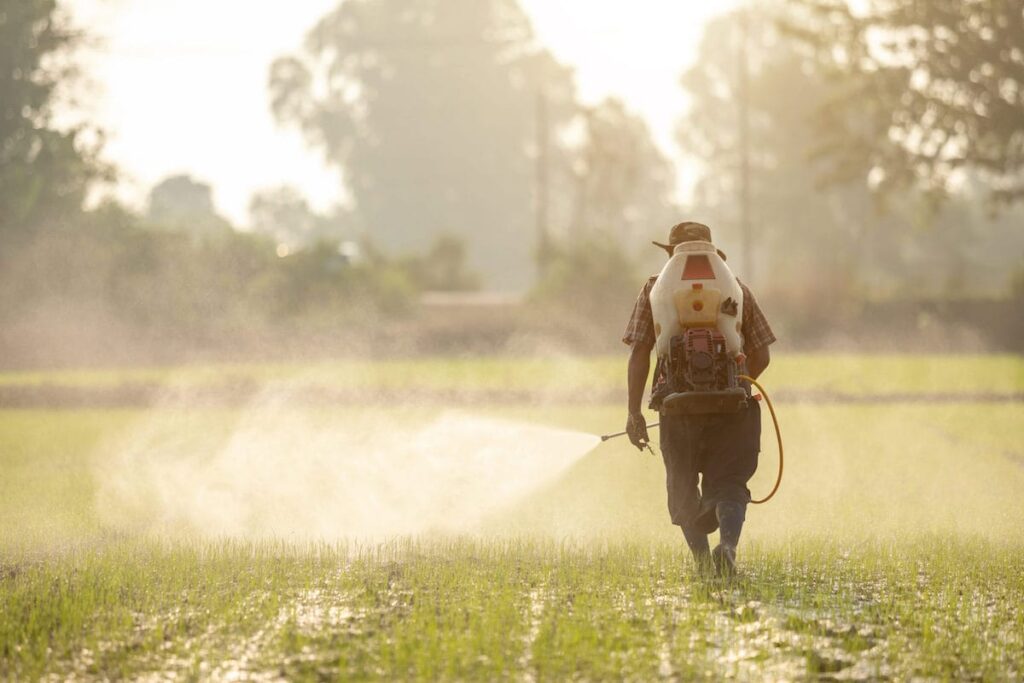 Greg's journey as an entrepreneur
Greg Crocker is the owner of Mist & More – a mosquito misting and cooling systems company located in Central Florida. While this work seems unfamiliar to some, Greg knows the importance of this work for his community and recognizes the opportunity the business presents.
As a result, Greg bought the business nine years after its conception and took over in 2012.
The previous Mist & More owner worked on a paper-based system — an outdated approach that was time-consuming for the business. So when Greg, a CPA, took over, finding a solution to increase the efficiency of the business was his priority.
"I realized the business opportunity, but I needed more structure."

— Greg Crocker, 2022
Method gave Greg the structure he was looking for.
Taking Mist & More to the next level with Method:Field Services
Greg became a Method customer soon after taking over Mist & More and has been using Method ever since.
As a QuickBooks user, Greg found Method when looking for a solution to enhance his business and was delighted that it could easily integrate with his QuickBooks workflow.
As a CPA, Greg knew the value of connecting your sales and accounting data to better understand your customers. And this is exactly what he got with Method:Field Services.
He looked at other CRM solutions, but two aspects made Method stand out:
It had the field services component that Greg was looking for.
The realistic and flexible pricing for his small business.
Today, Greg primarily uses Method:Field Services for Mist & More's work order management, job scheduling, and creating optimized routes for field crews. It benefits his business in several ways.
Accurate, up-to-date data
Greg describes himself as a "database guy," so he appreciates a tool that lets him to run his business his way.
Method:Field Services allows him to capture the data points he needs to track different aspects of each job, such as the chemicals used and scheduled maintenance.
Open communication with your field crew
What's more, Method:Field Services keeps Greg in the know as he easily tracks what his crew is doing and how jobs progress in real-time.
Method empowers Greg's team to share project milestones and record hours through the mobile app.
As a result, Greg doesn't have to go out in the field to know that the work is being done.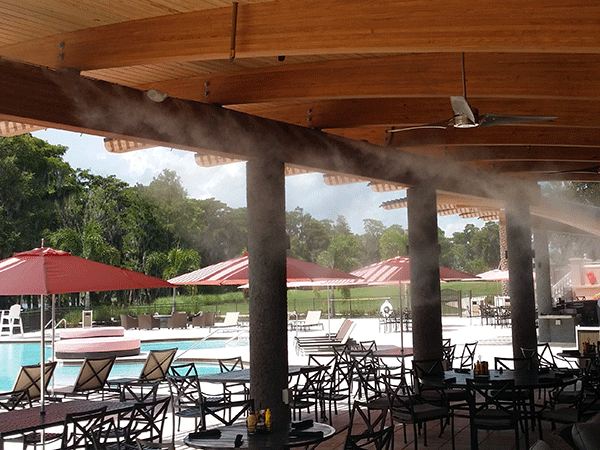 Instant access to work order progress and time tracking means Greg has insight into what his team is doing well and where they can improve.
These real-time updates let Greg adjust work order schedules on the fly and bill customers sooner. Two outcomes that get him paid sooner, and more often.
Online records
Before Greg took over Mist & More, they kept a paper record of past jobs but held no online record.
Method:Field Services allows Greg to keep a clean online database of each job, which makes it easier to address customer concerns about past jobs.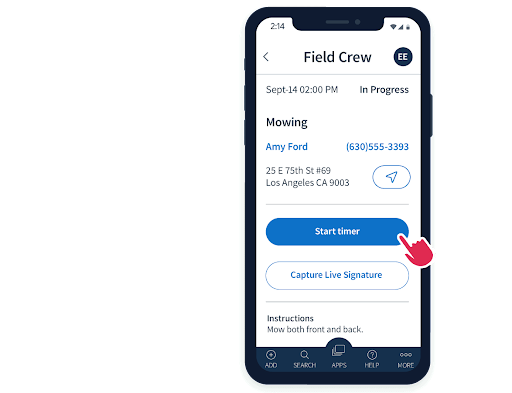 Having a history of past jobs plus the ability to export PDF files and send records to customers in just a few clicks adds to his business' credibility.
"When you're able to prove that your crew was there and the work that they did, the customer sees the value and is much happier to pay the bill."

— Greg Crocker, 2022
The ability to track past jobs also keeps his crew accountable.
It lets Greg identify potential training opportunities if the records show that a job wasn't completed as it should have been.
The option to attach photos to work orders and time entries is another way Method:Field Services keeps both your crew and customers honest.
Going beyond an out-of-the-box solution
After a few years of using Method to manage Mist & More, Greg developed a wishlist of additional features that would be nice to have for his business.
On this list was a desire for custom work orders specially built for his business.
When he discovered that Method could turn this nice-to-have into a reality, it made the solution even more worthwhile. He enlisted the help of Method's Professional Services team to customize the solution and make it a unique tool exclusive to Mist & More.
"We're not programmers; we're operators. I like that I can have an idea, hire Method to implement it, and have Professional Services customize it to fit my business."

— Greg Crocker, 2022
Mist & More + Method: Growing together and celebrating milestones
Mist & More is celebrating its 10th anniversary this year, and Method makes it easy for Greg to look back at how much he's grown his business.
When Greg started using Method, Method was also a new business and understood what small businesses need to grow.
Having been there every step of the way, Greg sees his relationship with Method as a partnership and is excited to see what the future holds.
Image credit: PiyawatNandeenoparit via Adobe Stock