From a small business to 15 franchises and an acquisition
Learn about the journey of a local home service company to hyper-growth.
Want to see Method in action first? Take me there →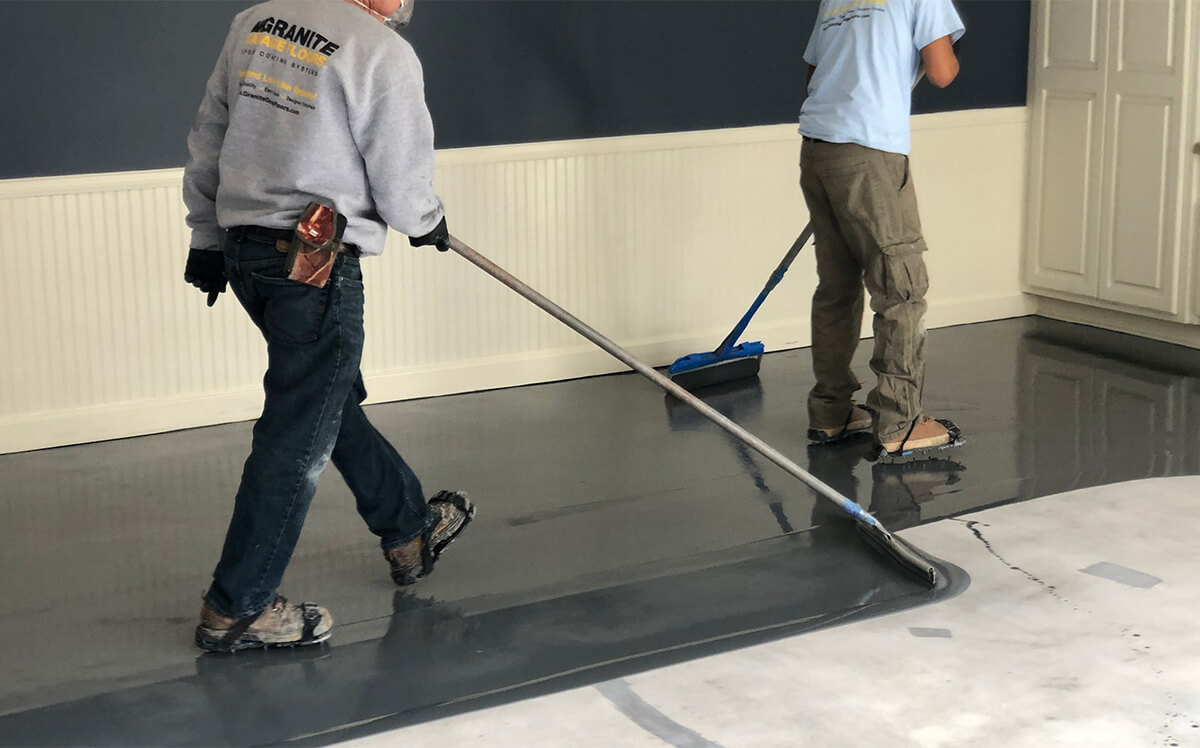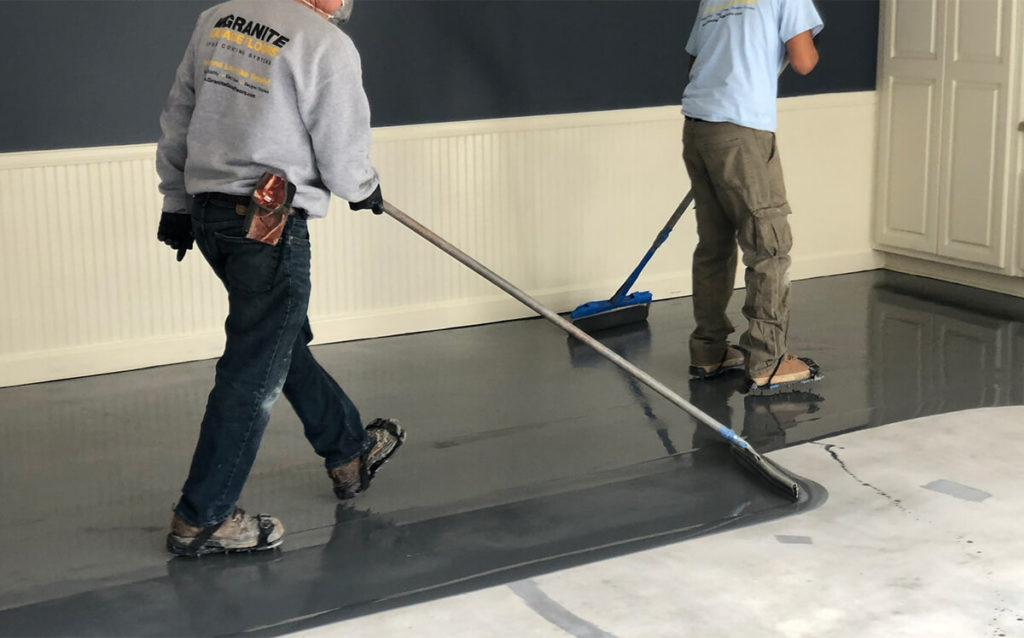 Granite Garage Floors is a home service franchise company that allows homeowners to upgrade their garage floor with a coating system that "Looks and lasts like granite."
The company was founded by Alan Mishkoff, with its first location opening in South Florida in 2009.
Since its conception, the company has focused on aggressive marketing strategies to make homeowners aware of a better solution for their garage floor. Instead of the commonly found oil-stained or peeling painted concrete garage floors.
After expanding to Atlanta in 2010, where it is now headquartered, Granite Garage Floors began franchising its business concept.
Today, there are 15 Granite Garage Floors locations throughout the country, including Baltimore, Charlotte, Dallas, Denver, Kansas City, and Orlando, to name a few.
As a result of this impressive momentum and their expansion plans, Granite Garage Floors was recently acquired by Threshold Brands — a private equity portfolio owned by The Riverside Company.
Keep reading to learn what Alan's path to acquisition looked like and how he overcame many of the challenges that come with scaling a business.
Meet Alan — A small business owner with a vision of franchise success
In just a few short years, Alan has successfully grown his home service company from just one location to 15 franchises across the country. But this didn't happen coincidentally.
As customer inquiries began to increase in the early days, Alan recognized the need for an automated system.
One that would make bringing on new clients and scaling their operating model to new franchises easier.
It was clear to him that implementing a CRM would come with some growing pains but that without it, his company would not be able to scale to its fullest potential.
This realization is where his search for the perfect CRM solution began.
What made Method:CRM stand out
For Alan, Method:CRM stood out from its competitors as the solution he needed to grow for three main reasons:
Two-way QuickBooks sync.
Stellar customer support and service.
Customized CRM solution that was highly flexible and adaptable.
1. Two-way QuickBooks sync.
There came the point in Alan's business where the number of customers they were acquiring exceeded their ability to keep track of all the information at hand.
He and his wife, Kelly, who manages the back office of the business, were searching for a CRM.
They needed a solution that could organize their inbound leads, customer data, and convert estimates to invoices. Their dream CRM also needed to sync back their accounting software to avoid duplication of data entry.
Alan found Method while searching for CRMs that integrate with QuickBooks and the rest was history.
The two-way sync between QuickBooks and Method:CRM transformed Granite Garage Floors' workflows in several ways. Here are just a few examples.
As a home service company creating estimates and sending them to customers with email templates was critical for speed, accuracy, and professionalism.
With their accounting info already synced with their CRM, Alan's team could now:
Create estimates and invoices to include item level detail for inventory tracking.
Avoid data entry errors and duplicate entries between their CRM and QuickBooks.
Simplify information flow between departments for faster workflows.
All of which fueled the company's growth and efficiency.
Moreover, Method's self-service payment portal feature enabled the company to be paid sooner and automate follow-ups for late payments.
QuickBooks kept track of accounting, while Method's two-way sync allowed Alan to view a complete profile of his leads, estimates, and orders in a single location with the ability to filter information for business reporting.
This, in turn, allowed him to analyze the business and make strategic decisions to support future growth.
2. Stellar customer service
Alan wanted a CRM solution that was prepared to offer the level of support his company would need to adopt new software into their business, and successfully sync with QuickBooks.
His confidence in Method grew when he met Ashur, the company's Professional Services Manager. Ashur took the time to solve his problems and explain how Method would most benefit his business.
"Method is the engine behind our company," says Alan. "Everything we've done with Method has been customized to the way our business operates which has enabled us to scale"
"Method is the engine behind our company. Everything we've done with Method has been customized to the way our business operates which has enabled us to scale"

— Alan Mishkoff, 2022.
Alan says Method's approach to working with him has always been to identify the core problem his company is trying to solve. Then, guide him through how to build out the functionalities that solve the problem.
He mentions how Method's Professional Services team worked with him collaboratively to implement a custom sales reporting tool.
Alan uses this custom tool to keep track of key performance indicators (KPIs) across multiple franchise locations and see how each one is doing.
Better yet, this reporting cascades down to each franchise to display:
Insights on revenue.
How many leads are coming in.
Growth compared to previous years.
Whatever other critical metrics he needs.
3. A tailor-made solution that made sense for his business
As Alan mentions, there is never a "perfect" CRM. But with such a customizable and connected solution, he says Method has come pretty close to that for his business.
"All home service businesses are different, all franchise models are different, but with Method, we've been able to build a solution that integrates with what we need and makes sense for us."

— Alan Mishkoff, 2022.
Alan and his team appreciate the convenience of a customizable CRM as it allows them to keep a clean dashboard and focus on the important stuff.
Thanks to Method's customization capabilities, Alan has been able to eliminate all "out-of-box" technology that weren't relevant to his business, and instead, focus on the features he relies on the most.
Alan expresses the difficulties of using other CRM solutions like Salesforce, mentioning how they were filled with redundant features that didn't make sense for his business model.
In the end, this made his experience the opposite of user-friendly.
The requirement for a CRM with an API was also high on Alan's list for the perfect solution.
For those new to the term API, it's an application programming interface or a set of programming protocols that allow your CRM to integrate with other software programs.
An API connects your CRM to other data and automatically pushes and pulls information between your everyday tools.
As Method integrated seamlessly with Alan's other software, it simplified his team's workflow and reduced the need for manual, internal communication.
The proof is in the growth: Technology helps companies scale more effectively
Since adopting Method as their CRM solution, Granite Garage Floors has:
Grown from a single location to 15.
Has seen a compounded annual growth rate of 40%.
Been successfully acquired by a private equity firm.
"Everything that we've looked to do with Method we've been able to do. We've got a strong working relationship, it's economical, it's collaborative, and the support has been great."

— Alan Mishkoff, 2022.
Final words of advice: Any time you're looking to scale, you need to automate
Alan attributes the growth of his business to adopting technology at the right time. This let him expand his operating model across different locations.
As a result, Alan recommends the same for other home service businesses looking to scale.
"I have always been optimistic about technology as a way to simplify the business," says Alan. "When I signed up for Method did I think I'd be with you for over a decade and scaling to fifteen locations? No."
However, this became his reality.
Alan says what he did know, is that he was looking for:
An application that could sync with QuickBooks.
A CRM system that updates data in real-time.
The ability to easily create estimates, invoices, and reports.
A solution that would help his franchise concept grow.
And that's what Method:CRM delivered.
Alan recommends that you invest in a CRM that is both flexible, customizable, and that you spend time tailoring the process until you are satisfied with the end results.
Fuel your growth with a free trial of Method:CRM!
Image credit: Granite Garage Floors