Compare Nutshell vs. Keap vs. Method:CRM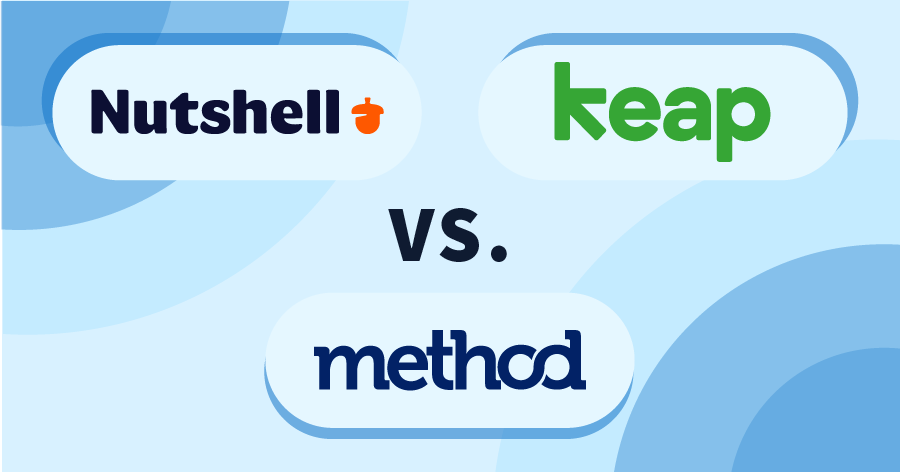 With so many options, how do you figure out the best CRM for your needs?
Whether you're new to CRMs or have been using one for a while, it's smart to weigh your options and see if there is a better solution available. But with so many options, how do you figure out the best software for your needs?
Here is your guide to choosing the right software. By assessing features, benefits, and drawbacks, you'll be well prepared to make a decision on whether Nutshell, Keap, or Method:CRM will serve you best.
Nutshell vs. Keap vs. Method:CRM
The main difference between Nutshell, Keap, and Method:CRM is their customization capabiltiies.
All three CRM options include some personalization and automation features that make everyday tasks easier. However, it's a must to learn about what sets them apart and how beneficial they can be for your business.
Nutshell overview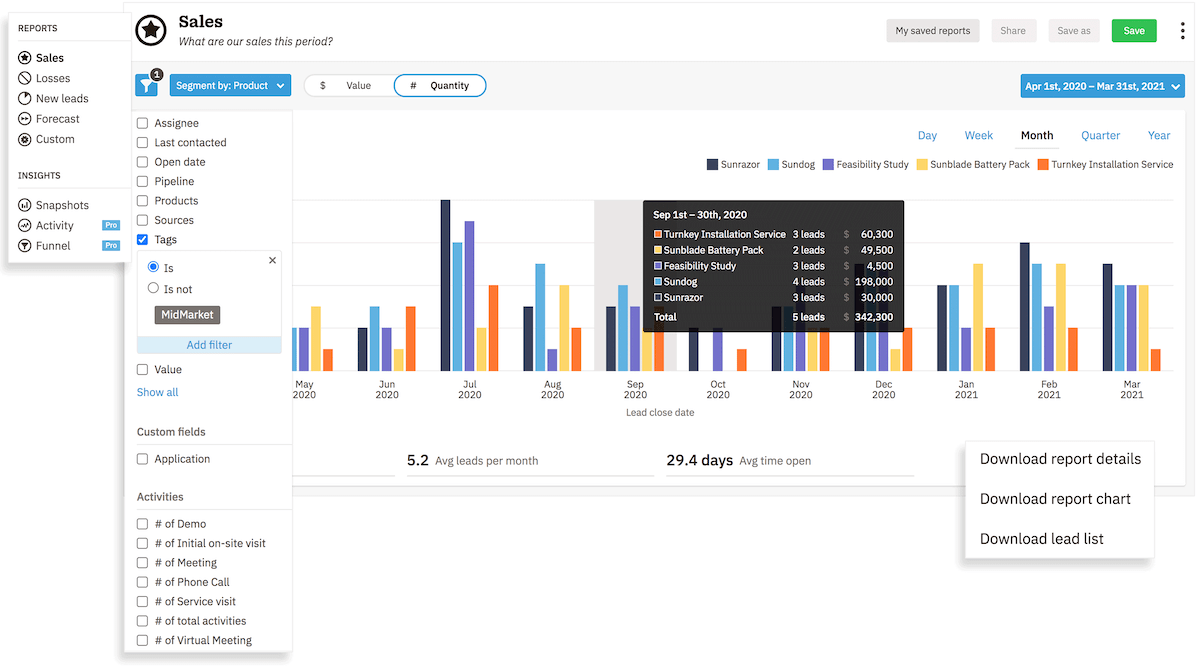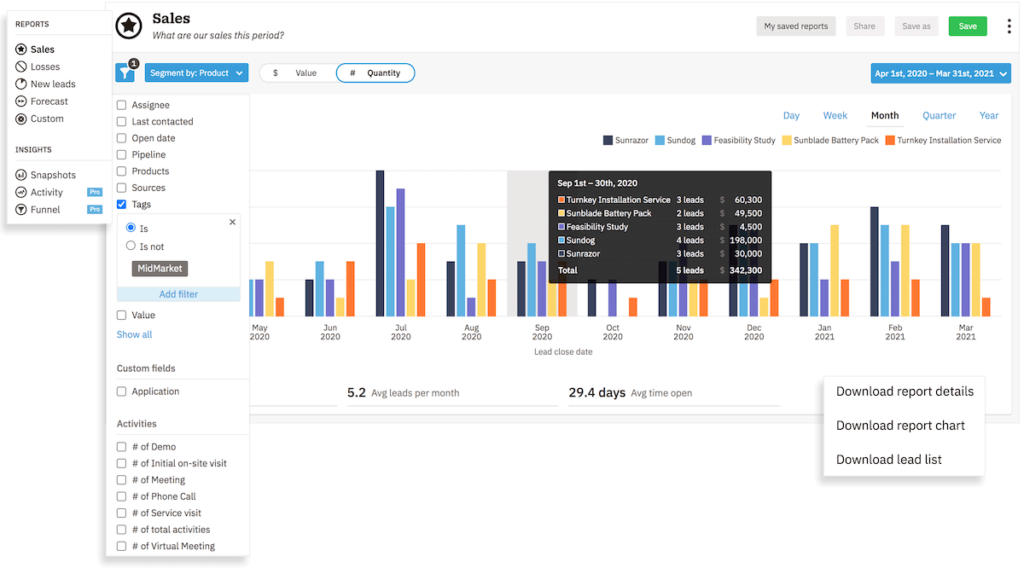 Nutshell is well-known for its user-friendly interface, making it easy to navigate. Their email marketing tools are also top-notch.
With Nutshell's powerful email marketing and lead management features, staying organized and gaining time back in your workday is a lot easier.
Nutshell is a great way to combine your sales and marketing tasks into one system.
How Nutshell works
Nutshell's most essential feature is its email marketing automation. To retain each lead, Nutshell allows you to construct and organize one-on-one sales drips.
Nutshell offers the following email features:
Ready-to-use email templates.
Personalized email lists.
Email integrations with Constant Contact and Mailchimp.
Integration with Gmail and Office 365.
Nutshell also creates reports to help assess the effectiveness of your emails. Nutshell's top email analytics features include:
Tracking email response rates.
Recording open rates.
Email health counter.
Nutshell's restriction is with customization, as they only offer endless customization on reports.
Keap overview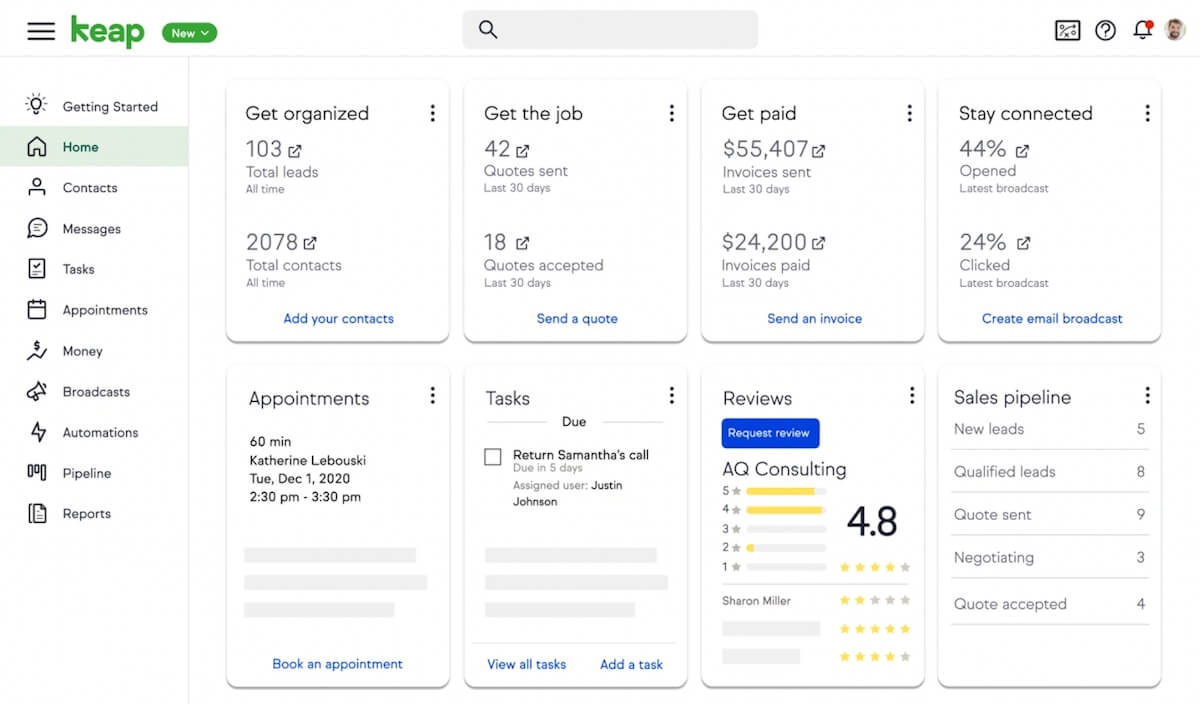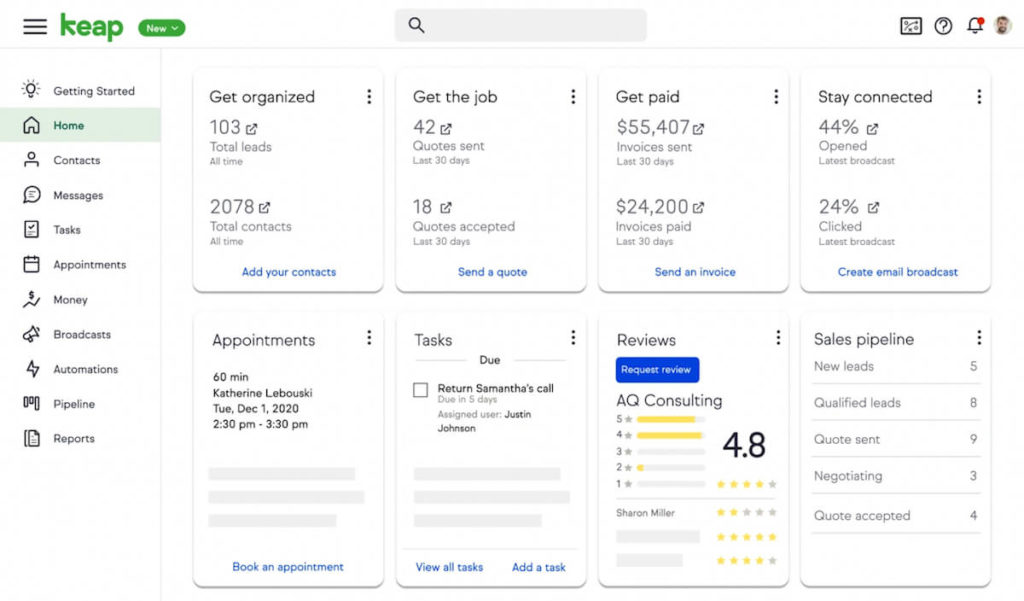 Keap is a software that organizes your sales and marketing activities. It allows you to concentrate on new leads to grow your small business.
How Keap works
Keap helps you convert leads into customers by combining CRM capabilities like contact management and automation.
With Keap you can:
Manage your customers.
Automated workflows.
Categorize new leads.
Create email marketing campaigns.
Method:CRM overview
Method:CRM is the best CRM for QuickBooks users as it enhances your accounting, sales, and operations with powerful integrations.
The automation Method:CRM offers you time back in your day to focus on growth strategies as it completes your processes in the background.
How Method:CRM works
Method:CRM transforms your business by automating your sales, marketing, and customer service workflows. Method's personalization capabilities let you build a CRM that is tailored to your company's needs.
The following automations are possible with Method:
Reminders and follow-ups.
Capturing new leads.
Customer communication.
Payment collection.
Method makes syncing data between your accounting software and CRM simple for QuickBooks and Xero users. Your team gets automatic updates to both software, ensuring that you are constantly up to speed.
Finally, Method:CRM's integrations with apps like Google Calendar, Gmail, and Outlook let you keep track of your contacts and sales opportunities anywhere, anytime.
Comparing Nutshell, Keap, and Method:CRM
Nutshell, Keap, and Method:CRM all offer features that benefit small businesses, but they also have limitations that may not work for your unique business.The best fit for you is based on your budget, CRM experience, and the features you need.
Let's dive into the best features of each software, their benefits, and their downsides.
Are you looking for information about a different CRM system? You can find more CRM comparisons here:
Key features
Mobile application.
Integration with third-party apps.
Bulk email templates.
Primary benefits
​Easy to use interface.
Unlimited data storage.
Detailed dashboards.
Reporting and analytics.
Limitations
Focuses mostly on email automation.
Doesn't distinguish between leads and opportunities.
Customization is limited.
Key features
Personalized follow-ups to new leads.
Collect payments using apps like PayPal, WePay, or Stripe.
Sales and marketing automation.
Analytics and reporting tailored to your company's needs.
Primary benefits
Integration with Gmail, Outlook, Zapier, and more.
SMS messaging for U.S. customers.
Ready-to-use template.
Limitations
Information may be lost if you do not save it.
Limited search abilities.
Steep learning curve.
Firefox doesn't support Keap's Campaign Builder.
Only a 14-day free trial.
Key features
Two-way sync with QuickBooks and Xero keeps data always updated.
Automate your entire sales process.
Lead capture from your email, website, and other sources of buyer interest.
Custom reporting for your small business.
A mobile app for access to CRM data on the go.
Self-service customer portal.
Outlook, Gmail, Google Calendar, Zapier, and more app intergrations.
Primary benefits
Automate processes across your business.
Get data-driven insights from tailored reporting and data capture.
Brand your email templates, estimates, invoices, and more.
No double data entry between your everyday tools.
Your customization possibilities are endless.
Quick online service 24/7 for your customers via user-friendly portals.
Enjoy a 30 day free trial with unlimited features and users
Limitations
You must be a QuickBooks or Xero user to fully benefit from Method:CRM.
Only available in English.
Nutshell pricing
Nutshell offers two pricing plans:
Starter Plan: $20 per user per month
Pro Plan: $42 per user per month.
They offer a 14-day free trial.
Keap pricing
Keap offers two pricing plans which include the:
Pro plan: $129 per month for 2 users (additional uses are $29 each).
Max plan: $199 per month for 3 users (additional uses are $29 each).
Method:CRM pricing
Method:CRM offers three pricing plans:
Contact Management: $25 per user per month.
CRM Pro: $44 per user per month.
CRM Enterprise: $74 per user per month.
Take advantage of Method:CRM's full-access free trial.
Who should use Nutshell?
Advertising, retail, and even nonprofit organizations can benefit immensely from Nutshell.
Even though it lacks a few basic CRM functions, businesses looking for easy email marketing automation should look into Nutshell.
Who should use Keap?
Keap helps companies looking for a jack-of-all-trades software solution that includes essential CRM functions. Keap's SMS messaging feature is available in the U.S. making it ideal for U.S. businesses.
Who should use Method:CRM?
Method:CRM syncs customer information, transaction history, and more. It is the top tool for QuickBooks and Xero users.
It's a great software for small to mid-sized businesses that want to improve operational efficiency and customer experience with automation. Method:CRM is beneficial for a variety of industries, including:
Manufacturing.
Wholesale.
Construction.
Distribution.
Field services.
Method's flexibility makes it a perfect choice for small businesses that want a tailor-made solution that helps them compete with larger corporations.
Bottom line
All three CRMs are worthwhile solutions. Consider which aspects of your business you wish to improve to cut down your options.
For example, Nutshell's email automation capabilities are impressive, where Keap offers a solution that covers the CRM tools a small business would need. Finally, Method:CRM offers QuickBooks and Xero users powerful automation for every area of your business.
Pro-tip: See the difference a CRM makes for your business by giving your top contenders a test drive.
Sign up for a free trial of Method:CRM today to kick things off.