QuickBooks isn't Designed to Track Sales Opportunities — but Method:CRM is!
Effective opportunity management takes more than just creating an estimate in QuickBooks. With Method's Opportunities app, you can track sales opportunities through each step of the sales pipeline, from initial interest to final sale. Linking activities to an opportunity lets you record interactions with potential customers, while linking an estimate assigns a dollar value to the deal. And with built-in, easy-to-use opportunity charts, you can use key metrics to improve your business processes and maximize revenue.
What are the benefits of tracking opportunities in Method?
Stop Sales Opportunities from Falling Through the Cracks

Use the shared sales pipeline to view the stage of each deal and the activities associated with it. When your sales reps know who's working on what, they can follow up on opportunities more efficiently.

Link Potential Business to Real Numbers

Track the value of each deal by associating an estimate with an opportunity. This allows your sales reps to focus on the hottest deals and be more effective at driving revenue. When you win an opportunity, the estimate can be converted to an invoice with the click of a button.

Use Key Metrics to Improve Your Opportunity Management

Built-in charts make it easy to track data on won and lost opportunities. Refer to your conversion ratio, opportunity sources, and opportunities by sales rep to identify ways to improve your sales and marketing efforts.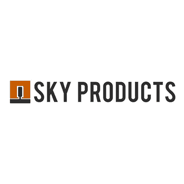 "We're tracking opportunities throughout the whole process. I'm managing opportunities from sending a quote, to closing a sale. The flexibility of Method is that you can use it anywhere."
How do I start using the Opportunities app?
For starters, you need to have a Method account. If you don't yet have one, sign up for your Free 30-Day Trial Here!
Sign into your Method account. If you don't see the Opportunities app on your dashboard, click the box for Add / Remove Apps.
Click on the Sales Pipeline pack, then click the Expand link next to Opportunities Permissions.
Click the Access checkbox next to your name. For more info on managing app permissions for other users in your Method account, visit our help article here.
Click Save and return to your dashboard, where you should now see the Opportunities app!
Start a FREE trial.
No Credit Card. No Contract. Yes, It's Super Easy!