The best Mailchimp CRM integration for QuickBooks users
Convert more leads and keep customers coming back with the #1 CRM software integrated with Mailchimp.
Want to see Method in action first? Take me there →
Create better content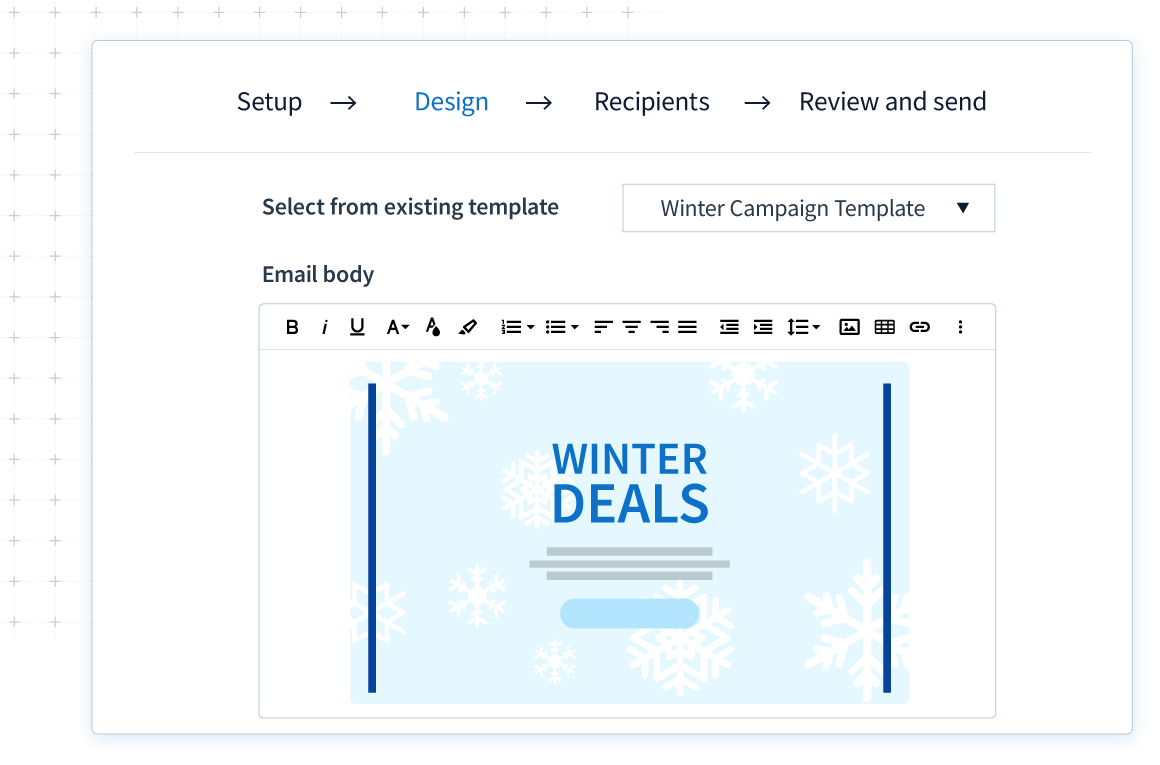 Build personalized content to better connect with your contacts with Method's Mailchimp CRM integration.
Create email content that you can use time and time again with Method's customizable email templates. From there, send mass emails and ensure consistent messaging across your team.
Reach the right people
Close more sales by reaching out to prospects at just the right time with targeted emails. Create email lists in Method by filtering leads based on:
City, state or ZIP code
Date of last activity
Lead source
Lead status
Custom fields — and more!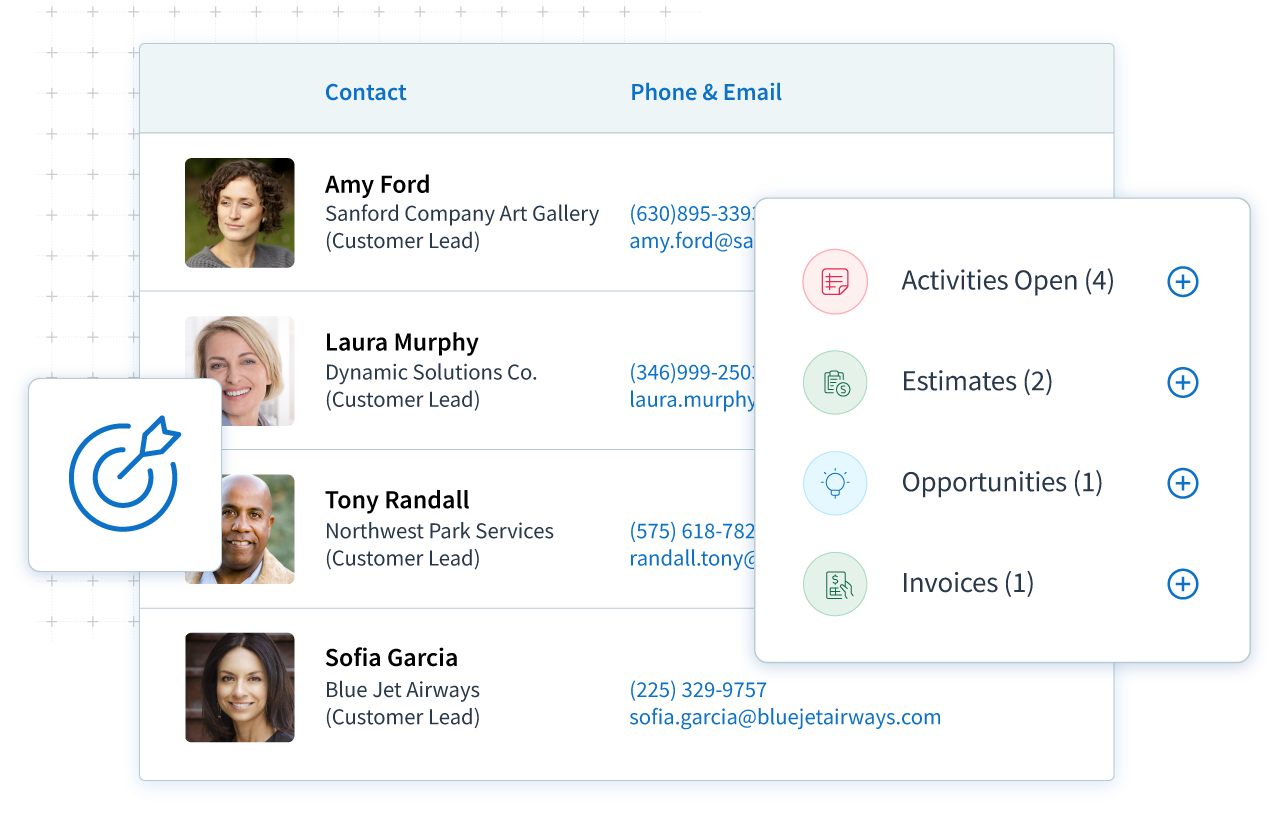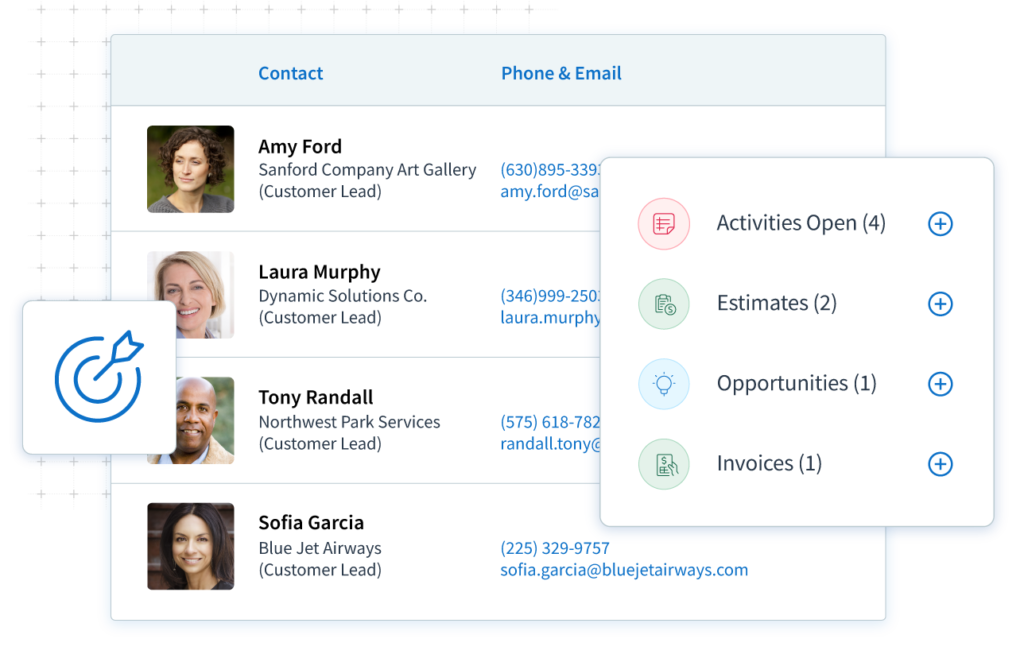 Get insights on how to talk to your audience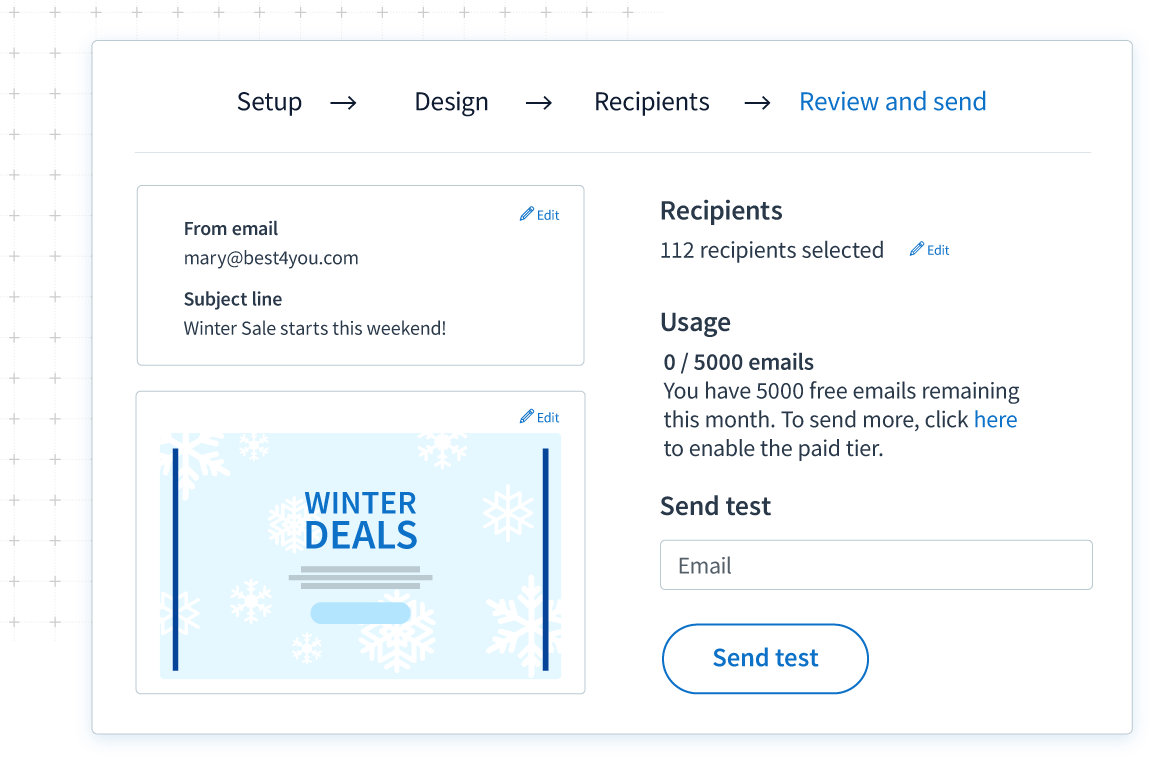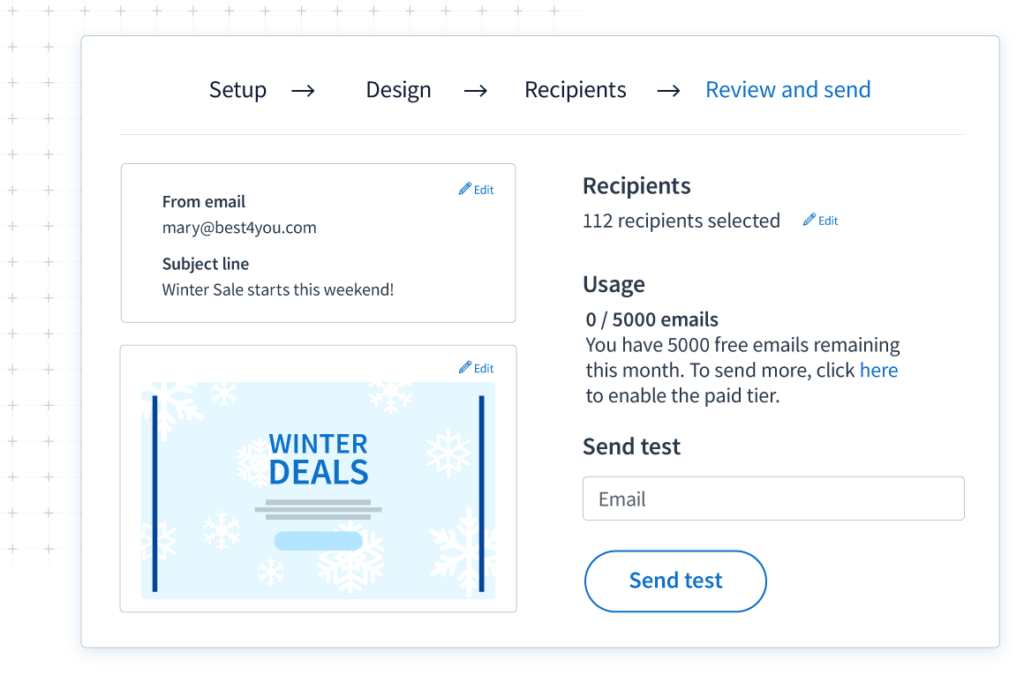 Know what content stays relevant to your current and potential customers with the #1 CRM software integrated with Mailchimp.
Use email marketing analytics to get custom reports to optimize your email marketing campaigns. Then, watch your lead contact information flow into your CRM as you win new business.
Connect all your contact data for a holistic view
Don't waste time exporting and uploading contacts. Instead, connect Mailchimp with Method:CRM to get a 360-degree of every contact — from first touch to last purchase.
Better yet, drive repeat business by matching your marketing to customer preferences. Thanks to Method's integration with QuickBooks, you can build email campaigns based on detailed purchase history.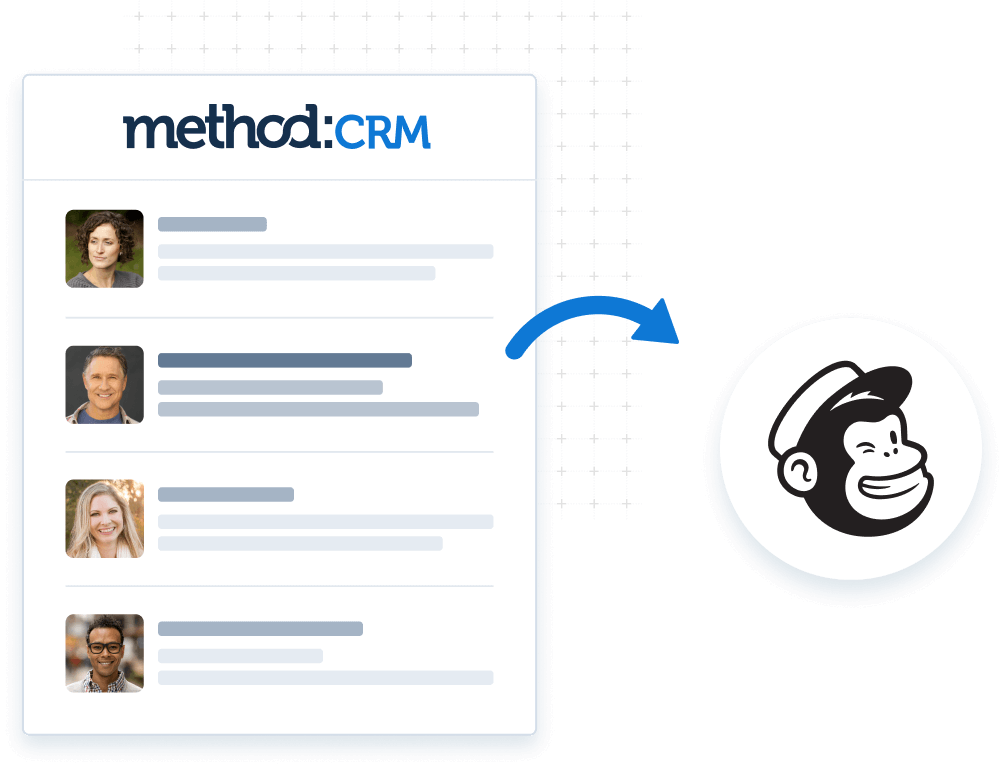 Build a personalized experience for every customer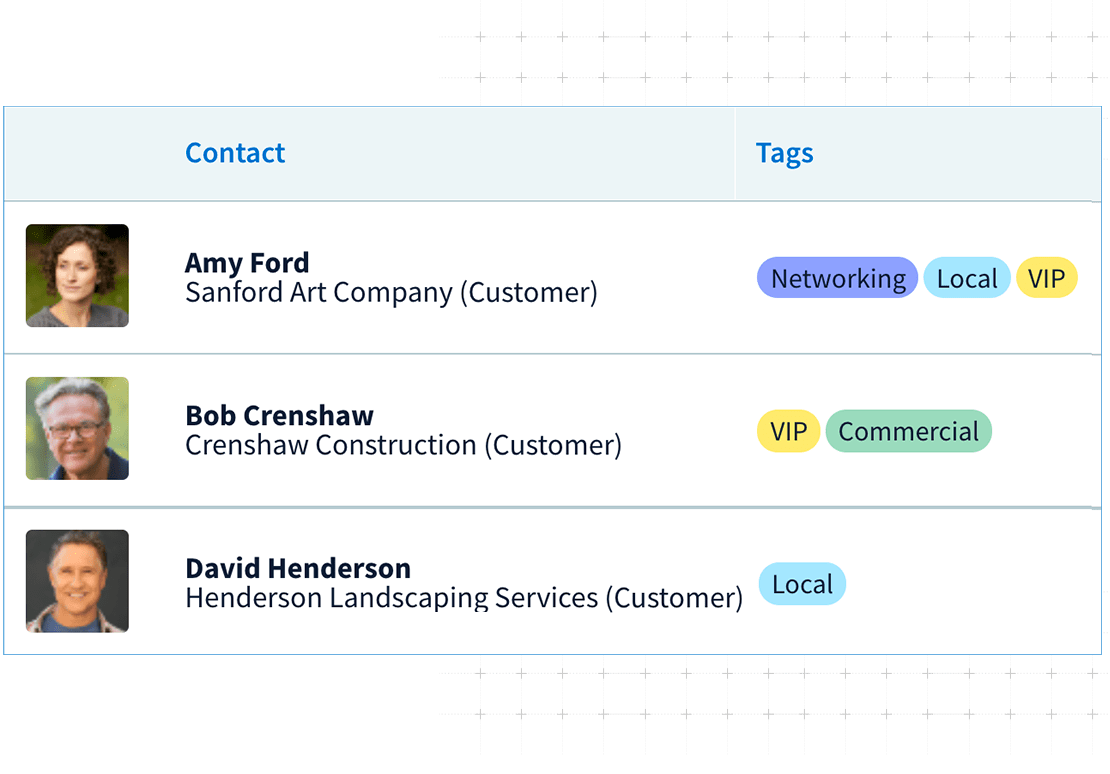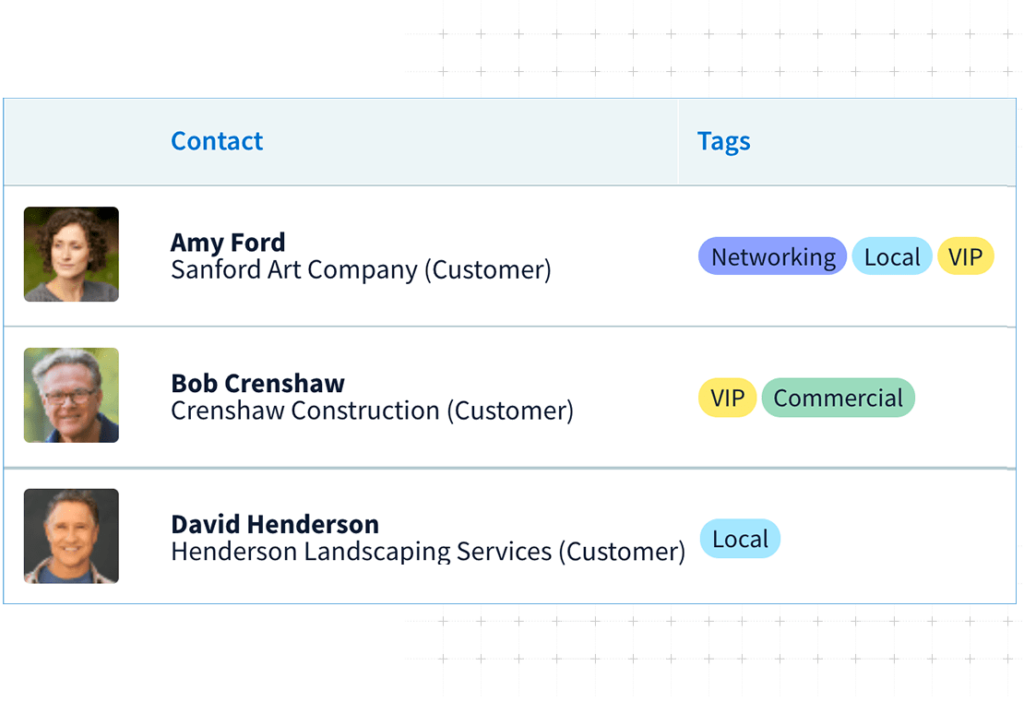 Capture your target audience's attention with the enhanced personalization Mailchimp CRM integrations like Method's offer.
That way, you ensure the success of your campaigns, offer your contacts a personal touch, and direct your messages to the right audience segment.
CRM marketing software that scales with you
As your business grows, your lead and customer base grow too. Mailchimp CRM integrations allow you to manage your growth and keep contacts organized.
Gain better control of your contacts to track them down the sales pipeline with Method's Mailchimp integration. Plus, Method lets you keep your leads separate from your customers, allowing you to only sync your contacts when they become sales.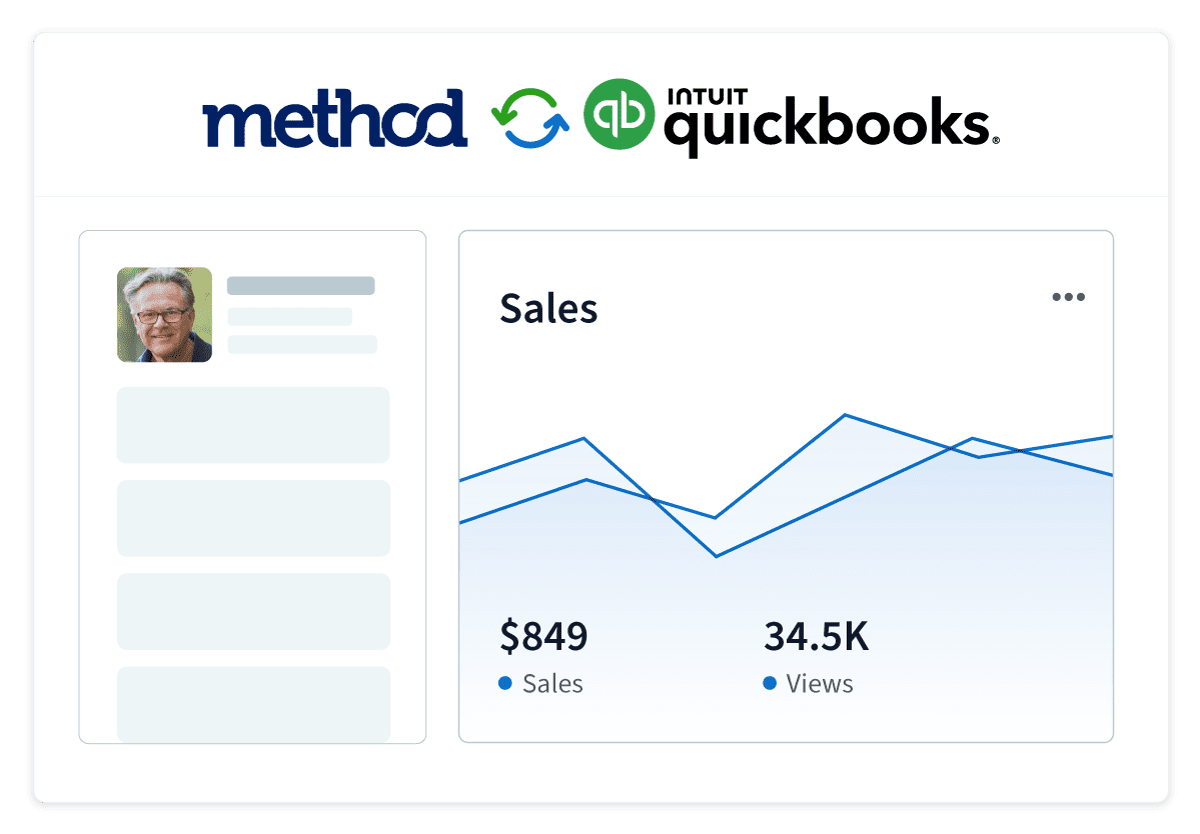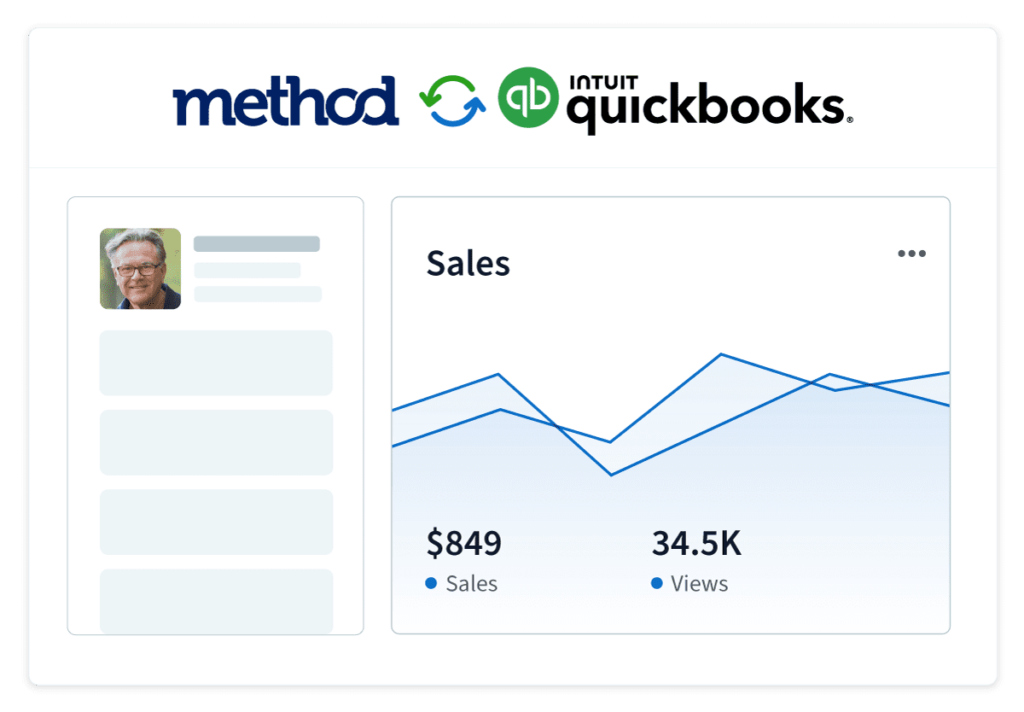 CRM software integrated with Mailchimp frequently asked questions
So, what is Mailchimp?
Mailchimp is a marketing automation tool designed to help you reach your target audiences through email. Use Mailchimp to manage your mailing lists, make newsletters, and automate your email campaigns. To unleash the true power of Mailchimp, it's best to use it with customer management tools like Method:CRM.
Is Mailchimp a CRM?
Mailchimp is good marketing CRM software, but when it comes to managing your contacts, Mailchimp alone doesn't cut it. That's why it's more effective to use CRM software integrated with Mailchimp to create an all-in-one marketing platform that enhances your email campaigns and strengthens your workflows.
What's the best Mailchimp CRM integration for QuickBooks?
For QuickBooks users, Method:CRM is the best Mailchimp CRM integration. Sync your QuickBooks contacts to Method, then add your contacts to your Mailchimp email lists. Method's two-way QuickBooks sync bakes your email automation into your business workflows so you accomplish more and reach your audience quicker.