How to set up and use Method:CRM
Use these resources to learn the basics of Method:CRM and become the product expert your clients need.
By Method: Partner study guide
Study time: 18 minutes
To get started, use Method:CRM's single-sign-on with Intuit or Google to access your account. Once you are logged into Method:CRM, feel free to explore our dashboard or dive into your favorite apps. 
Next, you'll want to make sure you set up your account to sync with QuickBooks so data in both tools is always up-to-date and accurate.
What's more? In Method:CRM you can create custom templates for your reports, invoices, and more with the Web Report Designer.
Getting started with Method:CRM
Learn the ins and outs of Method:CRM in 5 minutes with these videos.
A quick video to go over the navigation of Method:CRM's account dashboard.
A step by step guide of how to add users in 
Method:CRM and adjust their permissions.
Get to know Method:CRM's amazing features
Discover the power of Method:CRM for yourself with these reading materials.
Learn how to use Method:CRM
on Mac operating systems.
Using Method:CRM on a Mac
Simplify your workflows by creating and scheduling App Routines in Method:CRM.
Find out what the Web Report Designer is 
and  how to use it.
About the Web Report Designer
Learn how to take advantage of Method:CRM's single-sign-on feature.
Find out how to sign in to Method:CRM with your Intuit credentials.

Find out how to sign in to Method:CRM with your Google credentials.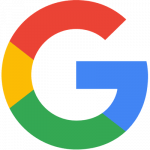 Grow your business and support your clients with Method:Partner program.