An introduction to Method:CRM
Understand the basics of customer relationship management (CRM) and how Method:CRM can help your clients grow.

By Method: Partner study guide
Study time: 15 minutes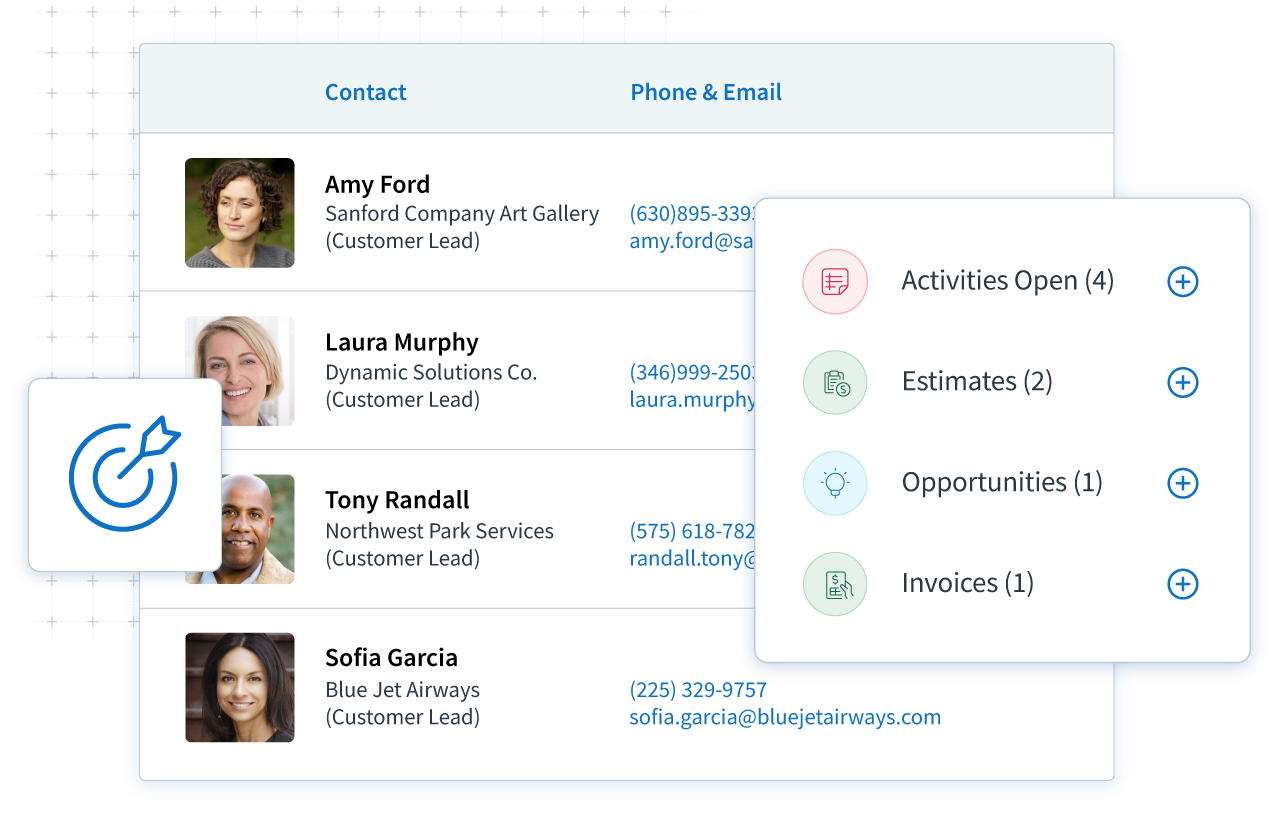 CRM stands for Customer Relationship Management and is a type of software that helps you better manage your relationships with leads and customers. 
At its core, CRM software unifies all kinds of customer and lead information from contact details to transaction history. With the help of a CRM it's easy to provide a better customer experience and build a more effective sales process as the information you need is always at your fingertips. 
Method:CRM is the #1 rated CRM for small businesses using QuickBooks. With its unique, two-way sync with QuickBooks, Method:CRM lets you say goodbye to double data entry for good and focus on what matters — growing your business.
Learn the benefits of using Method:CRM
It only takes 5 minutes to master the essentials of CRM with these videos.
Customer relationship management is very important for all businesses, especially startups and small businesses. In this video, we'll go over the benefits of a CRM for you and your clients' businesses.
What is CRM? Method:CRM Explained
Watch this video to find out why Method:CRM is rated 5 stars by over 1,100 QuickBooks users and for an overview of Method:CRM's top features.
Welcome to Method:CRM, the #1 Rated CRM for QuickBooks
Explore the basics of Method:CRM
Here are 10 minutes worth of reading materials to get you up to speed on the key values and pricing tiers of Method:CRM.
Review our mix and match pricing options so that you can offer
your clients the best solution for them.
Method:CRM's pricing options
Use this resource to get a full overview of the features and benefits Method:CRM offers you and your clients.  
Grow your business and support your clients with Method:Partner program.