Integrate Method with your favorite tools
You can integrate Method with solutions beyond QuickBooks.
By Method: Partner study guide
Study time: 10 minutes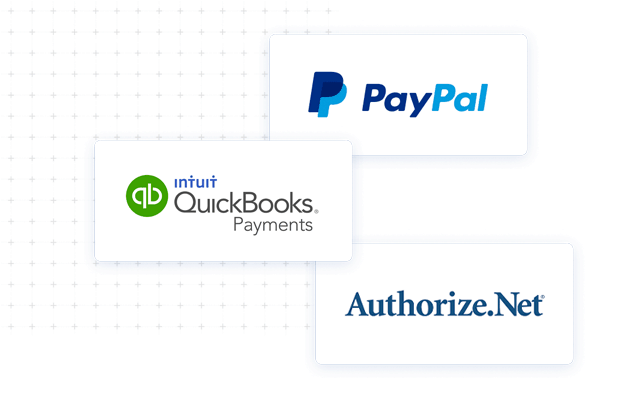 Make the best QuickBooks CRM even better.
Take advantage of native integrations with apps like Gmail and Outlook, or connect Method:CRM to hundreds of other apps via Zapier.
Method:CRM integrates with popular payment gateways such as Intuit QuickBooks Payments (only for U.S. QuickBooks Online), Authorize.NET, and PayPal Payflow, so that you can get paid faster.
Have leads stored in Excel or Google Sheets? You can import them directly into Method:CRM in just a few clicks.
Using Method:CRM really is this quick and easy!
Work more productively with Method's integrations
Unlock new opportunities for efficiency with Method's integrations.
Watch this video for step by step instructions on how to set up
 payment gateways in Method. 
Setting Up QuickBooks payment gateway
Want to import leads from your existing excel document? 
This video will show you how. 
How to take advantage of Method's integrations
Get the complete list of Method's integrations and understand how to start using them.
Get more out of Method by using its native integrations to
connect your CRM with your every day tools.
Access Method's integrations
Grow your business and support your clients with Method:Partner program.