I bet when most people visit San Antonio, they remember the historical site of the Battle of the Alamo. But after the 2014 Scaling New Heights conference, San Antonio will always remind me of the connections I've made over the years in the QuickBooks community and innovative, small business technology.
Oh, and stick-on mustaches.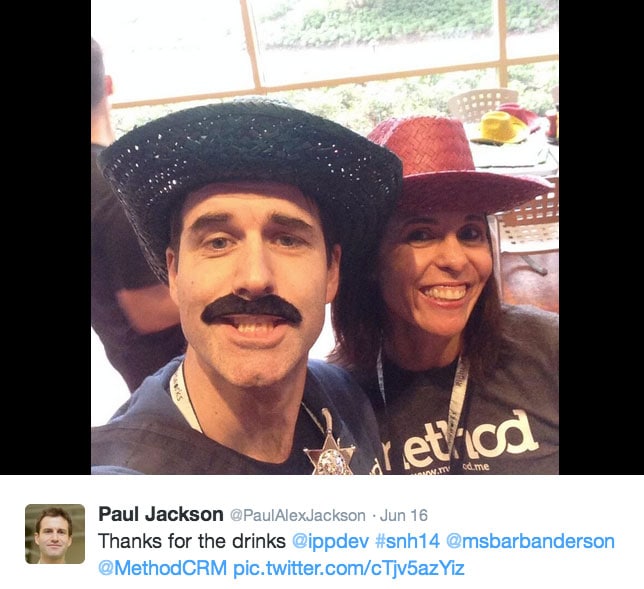 So, appropriately fitted in our new Method hoodies, members of the Method team headed down to Scaling New Heights, excited to reconnect with old friends (QuickBooks consultants enrolled in the Method Partner Program) and initiate new friendships.
To give you a bit of background, Joe Woodard's annual event is an Intuit-centric training experience, bringing together QuickBooks consultants for practical and cutting-edge education. The event also provides fantastic networking opportunities and resources for QuickBooks consultants that empower them to grow their practices and master Intuit products, including Method:CRM!
And on the subject of friends of Method, let me tell you that Method Partners amaze me. They are extreme problem solvers. I loved hearing the many stories of how they passionately use Method to assist their customers to build great companies. Once again, my feelings on our Method Partners were confirmed at SNH: they are rock stars.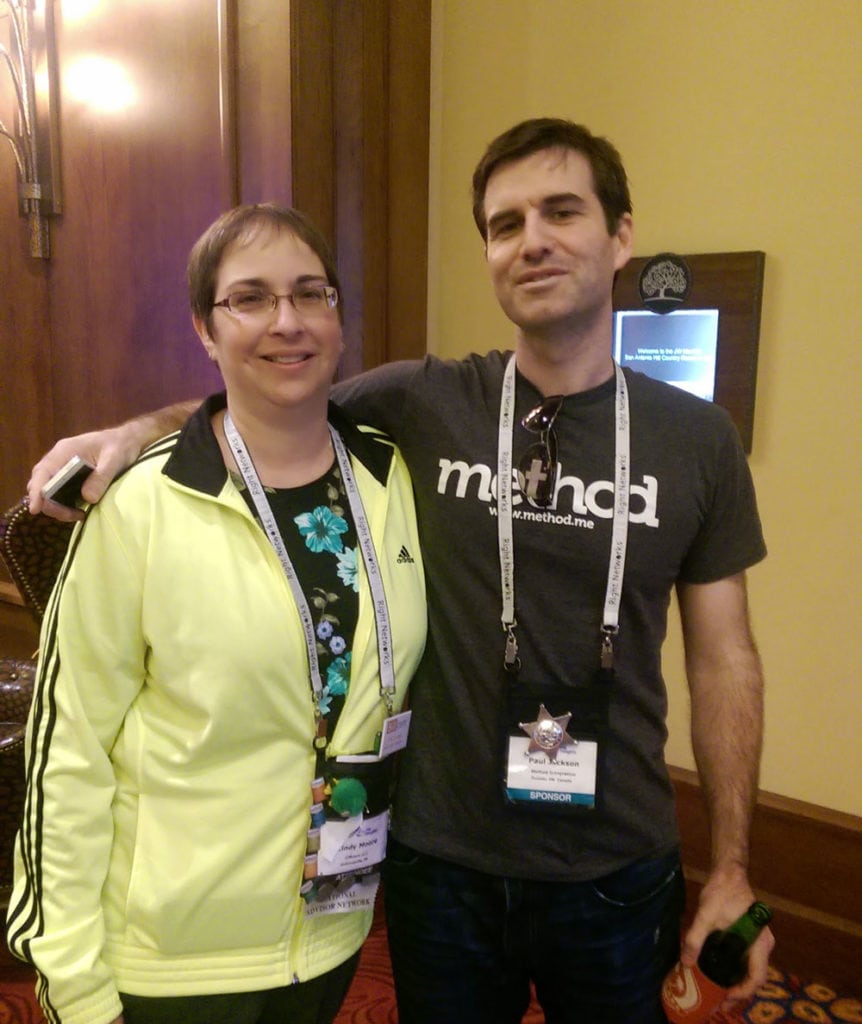 In fact, this year we hosted a casual Method Social, where we had a the pleasure of recognizing the hard work of three QuickBooks ProAdvisors with Method Partner Program Awards.

But enough from me – here is what some of our Method Partners and team members had to say about their Scaling New Heights experience this year.
"I first learned about Method at Scaling New Heights 2010. An important benefit of the conference is learning about solutions like this. Method brings incredible efficiency and automation to manual processes. We depend on Method to run our businesses!"

Laura Redmond, Redmond Accounting, Method Partner of the Year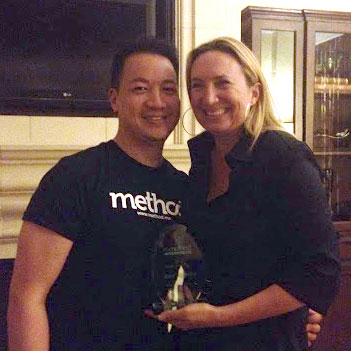 "After speaking with the amazing Method Partner community and hearing their ideas, I can't wait to see all the new and innovative apps that make it easier to be a small business."

Jamil al Jabri, Method's Director of Marketing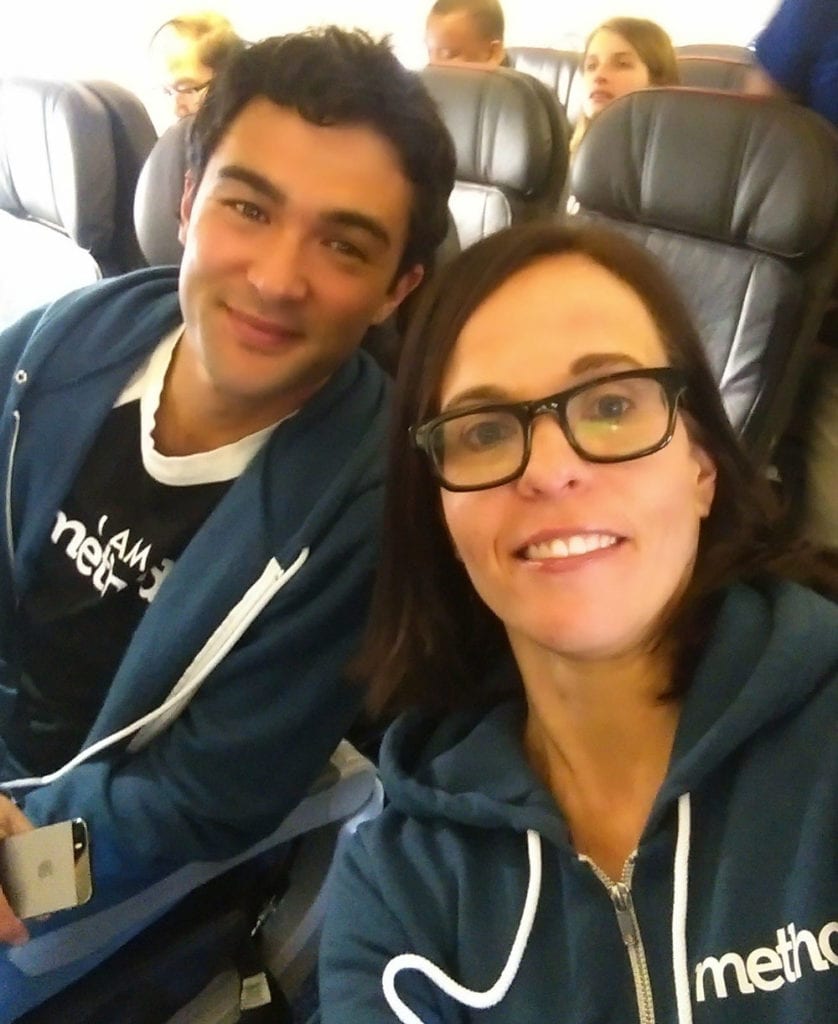 "Seeing the Method Team at Scaling New Heights is always one of the highlights of the show. I was happy to see Brad Smith, CEO of Intuit taking a tour of the Method product, he took a demo from Michael as his staff informed him that Method was the #1 app on the App Center."

Robin Hall, VARC Solution and Method Partner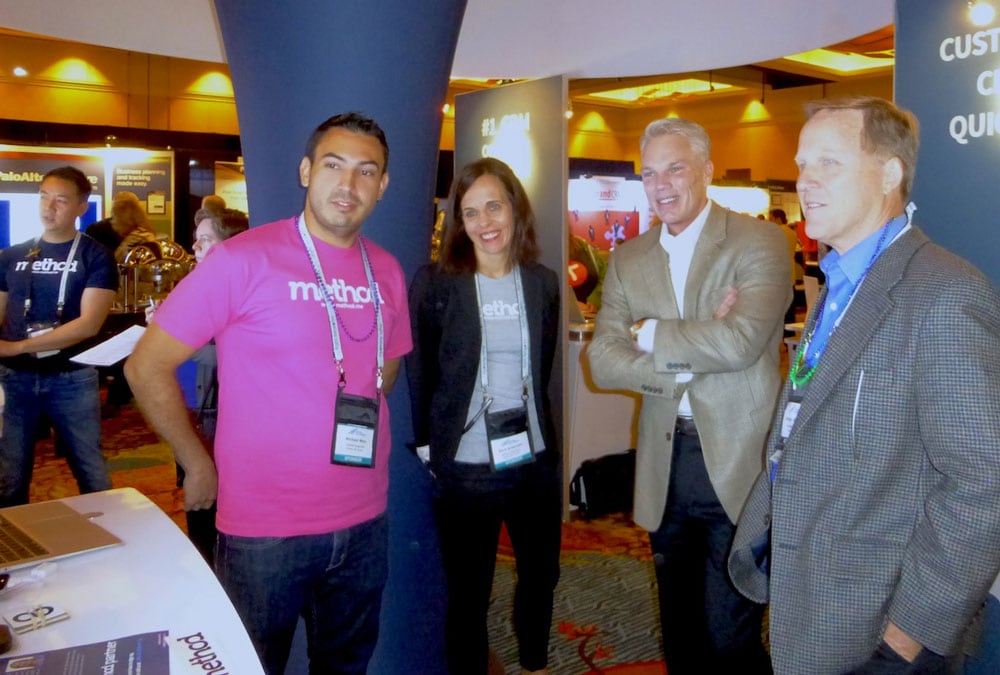 "I had an amazing time at my first Scaling New Heights. It was great to meet our long-time partners and introduce new folks to Method. I'm already looking forward to next year!"

Barb Anderson, Method's Chief Revenue Officer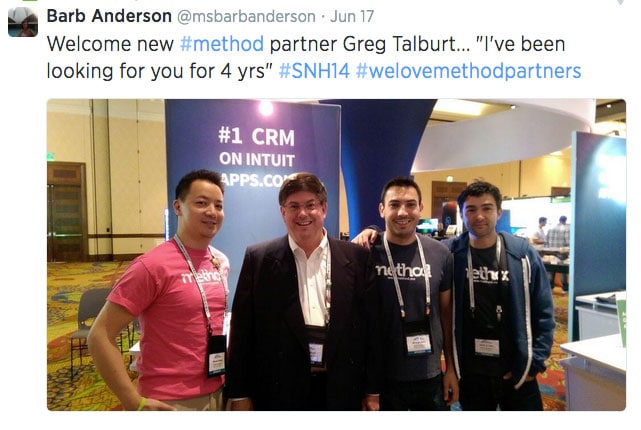 "My first experience at Scaling New Heights was unforgettable. Meeting all of our wonderful partners, new and experienced, has given me some great ideas how we can work together to take Method to the next level!"

– Warren Wong, Method Partner Program Manager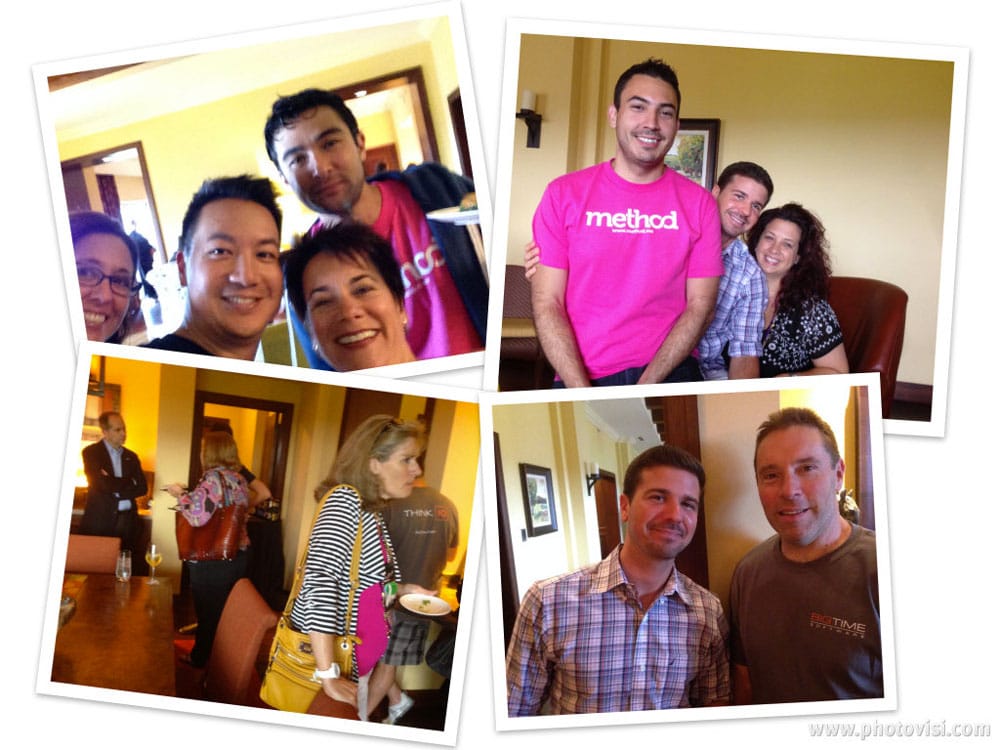 "My favorite part of Scaling New Heights 2014 was hearing Frank Abagnale speak during general session. It brought the business tone down to a more personal level but remained so educational and applicable to the conference.

My biggest takeaway from the conference was the deeper sense of community. With the launch of the conference app, relationships were created even before we arrived in San Antonio, so I was excited to meet these people with whom I had been conversing with for several days. We had almost 1,000 active users using this app and it was a tremendous success! I really enjoyed establishing new relationships as well as continuing those I've been so blessed to have for many years now."

William Estes, Woodard Consulting Group and Method Partner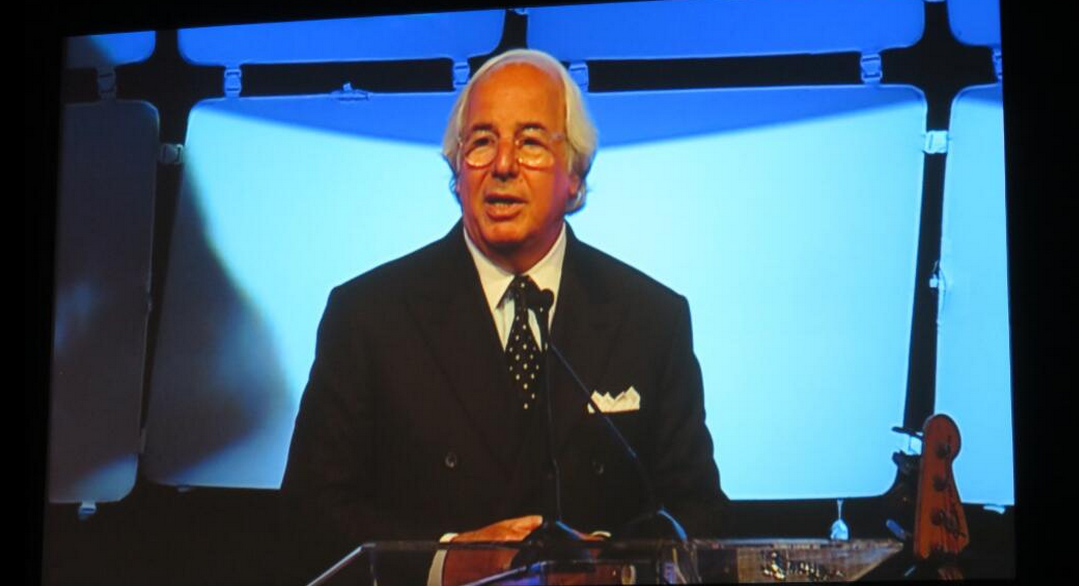 I can't wait to revisit these great memories with old friends and new at Scaling New Heights 2015 in New Orleans!
Will you be there? I know these guys will be 🙂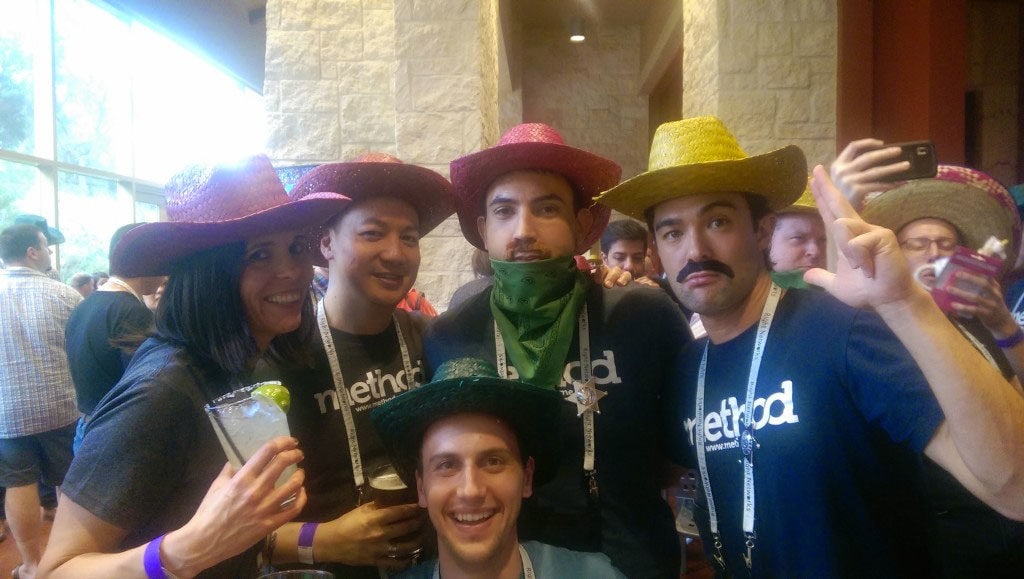 Yours,
Method Founder & CEO