Here at Method, our mission is to help you streamline your businesses and better serve your customers. With that in mind, we're always working hard to build a better CRM! Here's what's new and improved in Method this month.
Copy Existing Invoices
Creating multiple invoices for the same customer is about to get a whole lot easier. There is now a "Make a Copy" button at the bottom of the invoice screen, which allows you to quickly copy the customer and item data into a new invoice.

Notification Email to Users After PayPal Portal Payment
This update improves the experience of accepting customer payments through Method's self-service portals.
Previously when a customer made a payment through a PayPal payment gateway in the portal, only the customer received a confirmation email. The Method user did not receive a notification about this payment.
Now, users that have an active PayPal payment gateway in their Method account will receive a notification email after a customer makes a payment through the portal.
New Recurrence Widget
The recurrence widget is a new object that can be used when customizing a screen in Method. This object gives users the option to schedule recurring activities. With the widget, users can configure activities to repeat on a daily, weekly, monthly, or yearly basis.
Note: The recurrence widget is intended for those who are familiar with Method customization. In the future, all users will be able to schedule recurring activities in the stock activities app — stay tuned!
For more information on using the recurrence widget, check out our help center.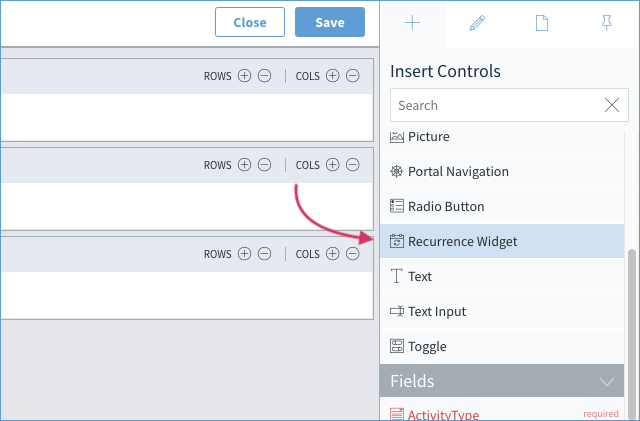 That's it for November — stay tuned next month for more product updates!