If "getting organized" was your new year's resolution, we're right there with you. Keeping your business organized ensures everyone is efficient and focused on the right work. With that in mind, on January 12th we're releasing new dashboard features to give each Method user a home-base personalized to their role, and some additional app improvements that will help keep your team organized in 2016.
What is it?
The new dashboard features allow users to favorite, rearrange, and color-code the apps on their dashboard for a more organized Method account.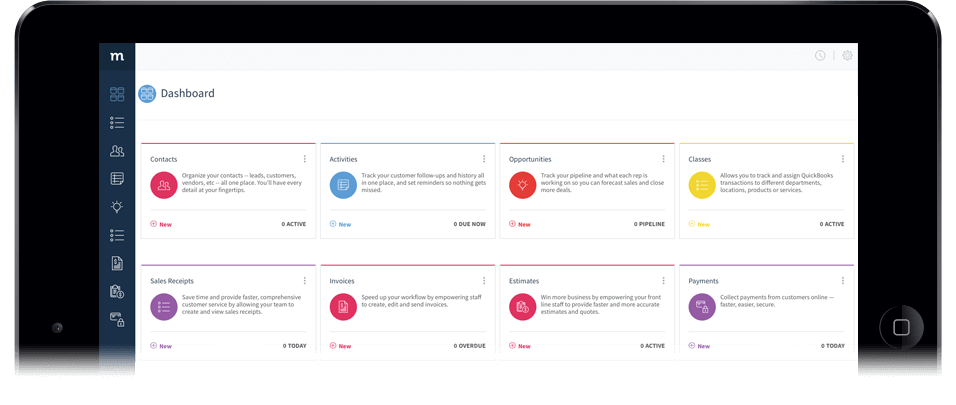 Why should I be psyched?
A flexible, more personalized Method dashboard makes working in Method more intuitive and role-focused, so it's easier for each user to get their work done.
Get Organized
Just as you arrange the apps on the home screen of your smartphone, you can now arrange your apps on your Method dashboard. Use the new favorite icon to move your most commonly used apps to the top area of your dashboard, where they will display as the full-sized app tile. Additionally, you can arrange the placement of apps by using each app's move icon in the context menu.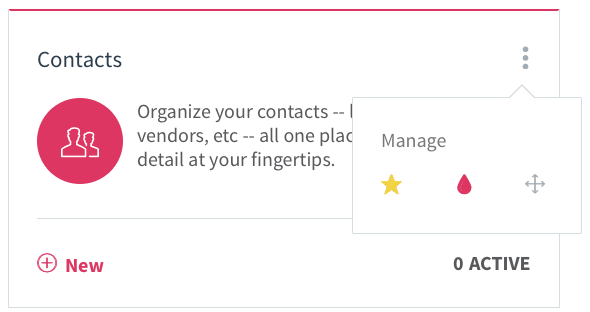 Get Focused
You've favorited your most commonly used apps to bring them to the top of your dashboard, but what about those apps you rarely use? To help keep your dashboard uncluttered, uncheck the star on an app to move your less frequently used apps to the bottom of your dashboard where they become collapsed app tiles. Clutter can be distracting and even stress-inducing, so it's important to keep an uncluttered physical and digital environment.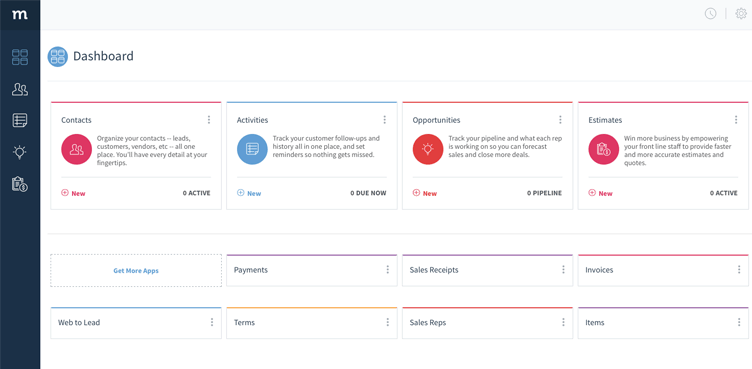 Get Coordinated
With your most commonly used apps at the top of your dashboard, and the rarely used ones collapsed, it's time to select colors for your apps! Your mind associates color quicker than black and white labels so app colors will make dashboard navigation more natural. To select a color for an app, click on the color icon within the context menu to access the color picker. Choose a color that makes sense for how you are organizing your dashboard.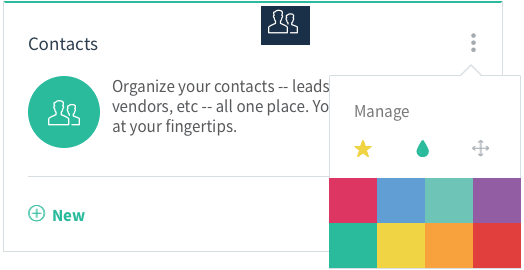 A Simplified Contacts App
Alongside the theme of decluttering your Method experience, you will now see a simplified screen when creating a new contact. Your new users will have no problem getting new contacts into your Method account with fewer default fields. And if you want to include more information on the contact, like their fax number, you simply click on More Contact Details to expand the additional fields.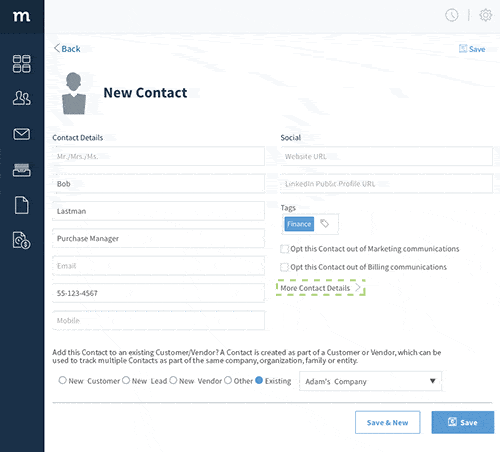 Send More Emails from Method
Email continues to be a critical tool for business communication and Method helps keep your team up-to-date on each customer by tracking emails as Activities. And now, we've made it easier for your team to send and track emails by sending emails directly from an Activity in Method. This new feature will speed up the process of following up with customers while making sure nothing falls through the cracks.
Email Templates has also been renamed to the Send Email app, featuring a "Send Email" screen, so you're no longer switching between two systems. You can now email your contacts directly from within Method, with the option to automatically log the email as an activity.
How do I get started?
You will see these changes in your Method account as of Tuesday, January 12 2016.
*These updates apply to the new version of Method. If you don't have access to the new version and would like it, connect with your Method Account Manager. They're happy to help 🙂