After meeting William Estes at QuickBooks Connect, I wanted to sit down with Woodard Consulting's Chief Operating Officer to learn more about his role and the Woodard/Method relationship. More importantly, I wanted to know what advice he had for accountants looking to evolve into more of a small business advisor.
What does it take to go from being an accountant to being a successful small business advisor within the QuickBooks ecosystem?
I'm all about relationships in business because relationships create trust and trust creates success.
And when you enjoy working with your partner, it creates an even greater desire for mutual success. From a sales perspective, it helps when you're enthusiastic about the product you're selling.
When I'm meeting with a client about Method as a solution, I can't help but think back to the fun memories I have from various conferences and industry events. I get excited about the possibilities for this client because in my mind, I'm associating their needs with my friends, who I know have a good product and with whom I love working. And they can sense that!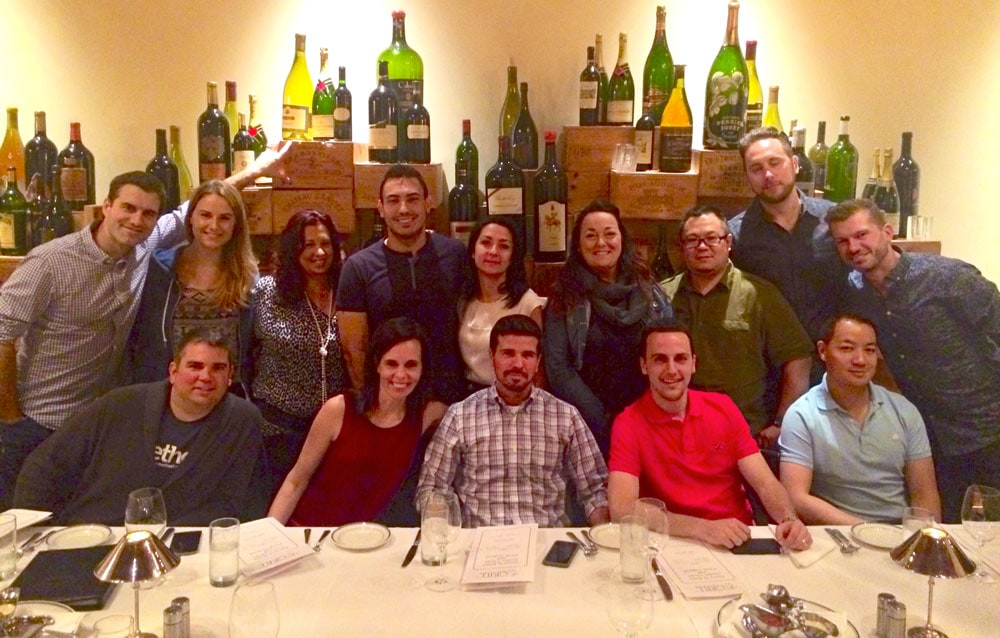 Members of Woodard Consulting, VARC Solutions, and Method dining in San Jose
At what growth stage do businesses come to you looking for a solution like Method?
We've been very successful at identifying what we call "stretchers" – a business that has grown to the point where it's painful to do something in QuickBooks and who can really benefit from a QuickBooks integrated app like Method.
What kind of pain points do "stretchers" come to you with?
Companies come to us when they feel they're getting 90% of what they need in QuickBooks and they need help with just the last 10%. But with Method, once we show the client what's possible with customization, the client sees how many more problems can be solved. What was intended to be a small engagement turns into something 10x bigger – and the client is ok with that because they see the value of Method really quickly.
Method is a salesperson's dream, from a solutions standpoint because for the most part, the answer is "YES". There are very few occurrences where we're able to disqualify Method as the solution for a client.
What are some examples of the last 10% clients need help with?
It has a lot to do with work flow and especially automation. We've been very successful at rolling out automated work flows for complex billing cycles and aggregating a lot of data from different sources that get pushed out into one single transaction in QuickBooks. Those are the top areas that Method really sings like a canary when it comes to that 10%.
How do you consult a client on adopting a QuickBooks-integrated app?
I really relate to a client when I'm helping them find a solution for their business. I relate to their frustrations and what they're going through, and it's real because I've gone through it myself. I usually say, "just give me an hour with you or with your client just to qualify them" and by the end of that hour, the accountant or the client is usually saying "Yup – let's go forward with this. I want to know more. I want to know what else this solution can do for me".`
For showing a client Method, I walk them through the product and show them the value and they really have that "Aha!" moment and they really get it. It's a salesperson's dream to sell. It's really easy to demo and get the point across, especially when you have experienced the value of Method yourself.
What advice would you give someone looking to partner with Method or other apps within the Intuit ecosystem?
As with anyone making a sizable investment in a solution, a small business is not just looking for a business consultant who can sell something. They're looking for a consultant who believes in what they are selling. I've had many people tell me they can see I really believe in Method as a company and as a solution. And in the end, that's why the client wants to move forward with us.
It sounds like recommending Method to small businesses, and even customizing Method, is a significant part of Woodard Consulting. How did the Woodard/Method relationship begin?
When Method got introduced into the Intuit Ecosystem, Method was one of Scaling New Heights' first sponsors, so there's a long standing history between the two companies.
Before the first Scaling New Heights conference, Joe Woodard was introduced to Method and saw the potential to take his business to the next level. He learned Method for his own business, put it into action, and began using it as a highly customized CRM.
Joe went on to actively engage with Method from a consulting standpoint and become one of the top Method developers in the US very quickly. Joe was the first person to create a third party app on the Method platform, become the only Method bootcamp provider, and even helped write a lot of certification materials with the Method team.
Does Joe Woodard have a computer programming background?
No, he doesn't! Which is a testament to the Method platform. Joe comes from an accounting background, was an Intuit trainer, and worked for a CPA firm for years before going off on his own. He was able to pick up customizing Method:CRM very successfully, put it into play in his own business, and then turn that into a very profitably consulting division. If you'd like to learn more about the Method Partner Program, click here for the details or simply send us an email.