As a Community Support Specialist, a common questions I get is "How do I change the date and time ranges on my Work Order calendar?" It is no wonder I get this question with Method having such a wide variety of working hours in our customer base.
If your business does not operate on the default 8am – 6pm day, you'll need to modify your Work Order calendar to reflect your company's time of operations. Allow me to walk you through this…
1) Navigate to the Work Order Calendar
The default screen is shown below.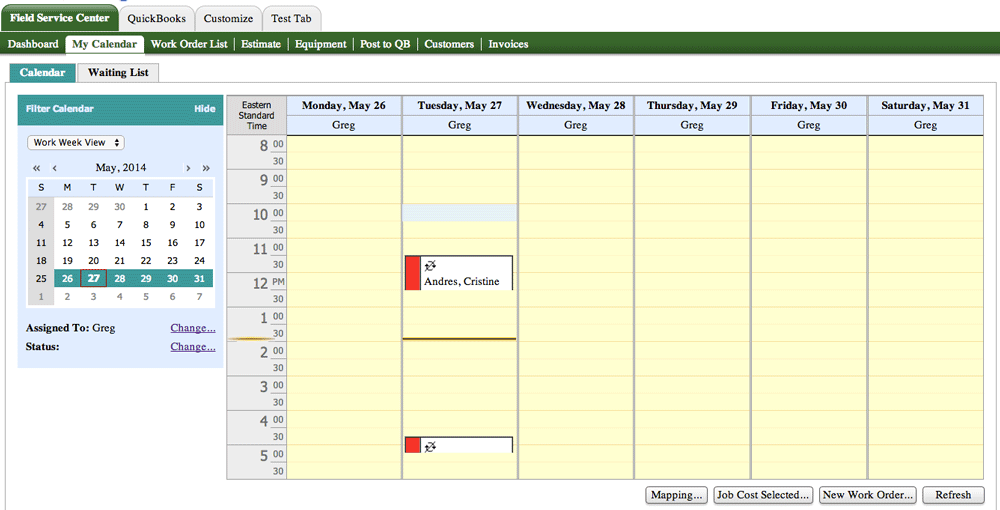 2) Copy Your Screen On the 'My Calendar' screen (but not on the calendar directly) right click on the the screen and choose "Customize". In the next step, select 'Customize a copy of the screen' and type in a name for the new screen for 'New screen name:'. Click "Continue".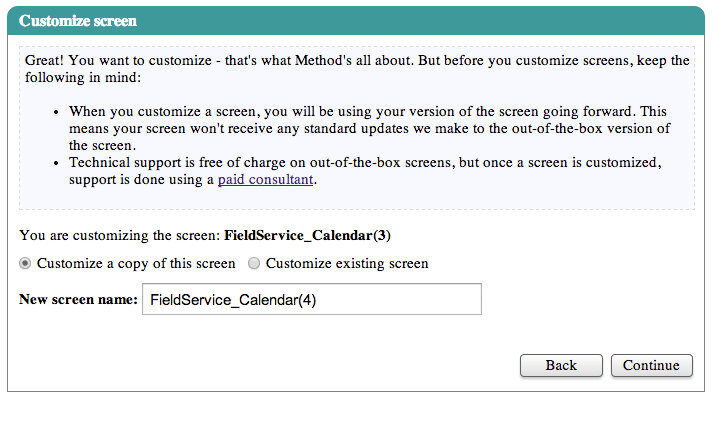 3) Change the Date Find the calendar object in the screen designer page. (It most likely is labeled 'Calendar 1') Click "Edit" on the right-hand side of the object. The Calendar Wizard will appear. You can now edit your preferences. Click 'Finish' when done. a) Day Start Time – Time the calendar starts. b) Day End Time – Time the calendar ends for the day. c) Work Week – Select which days will appear in the calendar.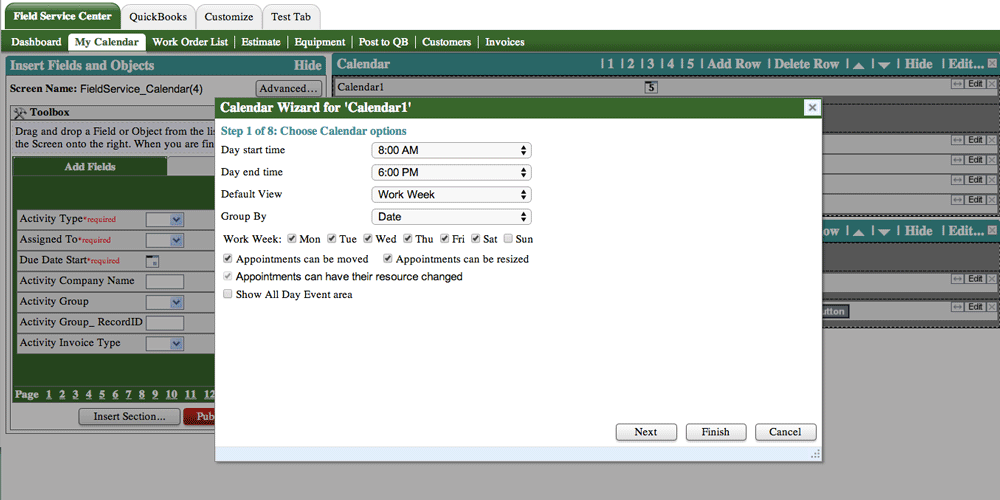 4) Publish and Save Once you are done with the changes, click "Publish". Next, click 'Save & Close'. You should now see you new calendar! Hope you found this helpful and feel free to suggest topics of future posts in the comments below!