Good day Method community. Once again it's your friendly neighbourhood documentation specialist bringing you another pause-worthy update about the goings on here at Method HQ.
It's my unique pleasure today not to wax nostalgic about my own prolificacy (which is writer-speak for "talk about how great I am") but instead to tip my cap to our very own Content & Community Coordinator, Lynda Byrne, who has been hard at work whipping up Method's latest free eBook for your reading pleasure.
In this edition, which you can find here, Lynda runs down the importance of CRM software to small businesses, and offers ten solid pieces of advice to SMBs on the lookout for the CRM that's right for them.
To give you a taste of what's in store, take a look at this excerpt from 10 Ways to Find the Best CRM for Your Small Business: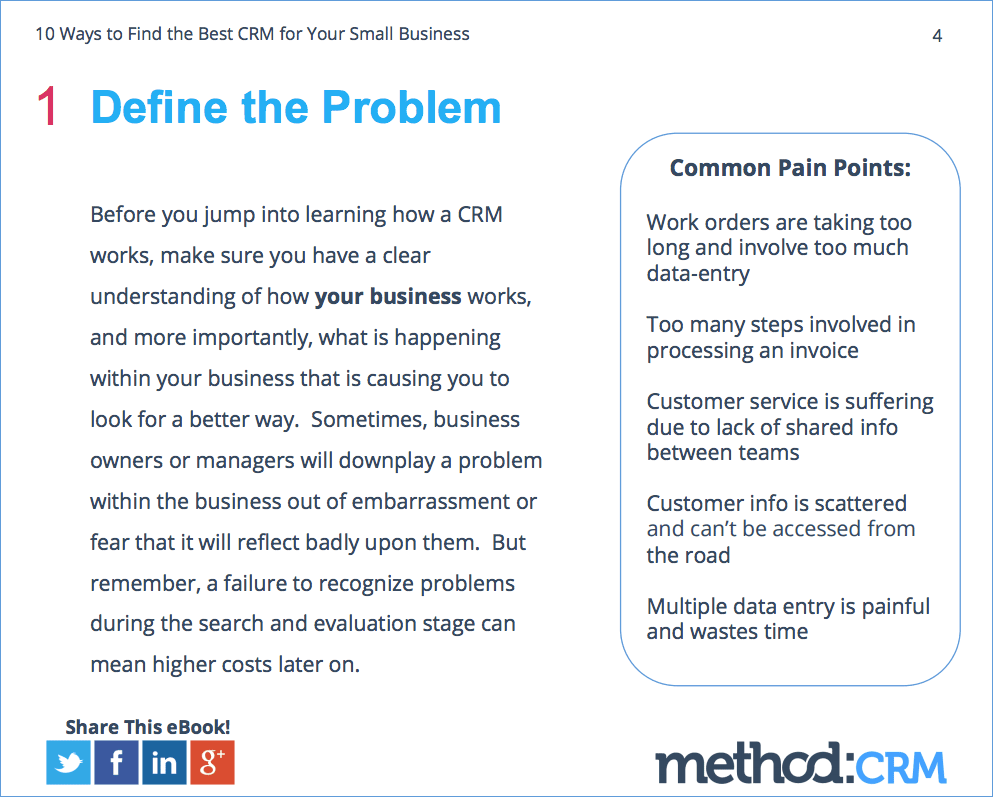 As you can see, Lynda's got the gift of gab, not to mention some poignant points to ponder for all you SMB types out in internet land. Give it a look and feel free to share it around!
All the best for a prosperous second quarter.